Cindy Crawford came to town. But you probably knew that.
Hitesh Harisinghani/Rediff.com followed her with his camera. And here's what he saw: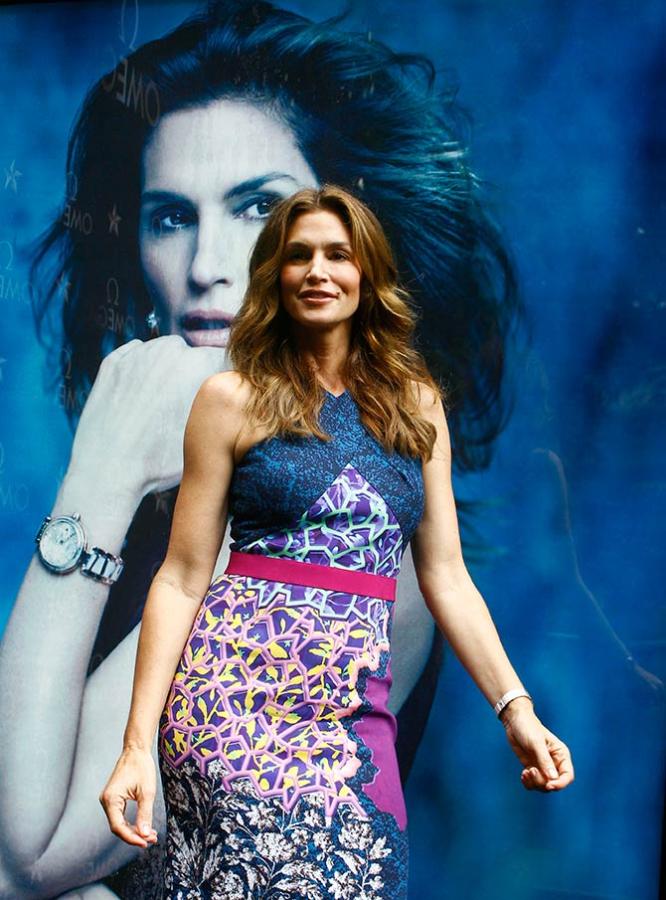 So let's see, she looked stunning... as always!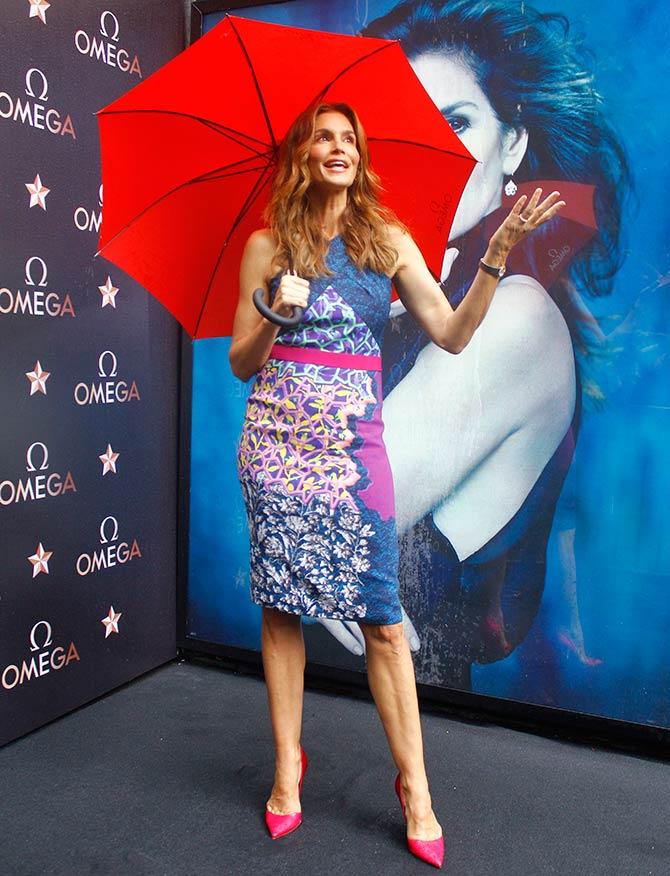 And she probably seemed to wonder why it wasn't raining. (Now you know why it *really* is raining in Mumbai.)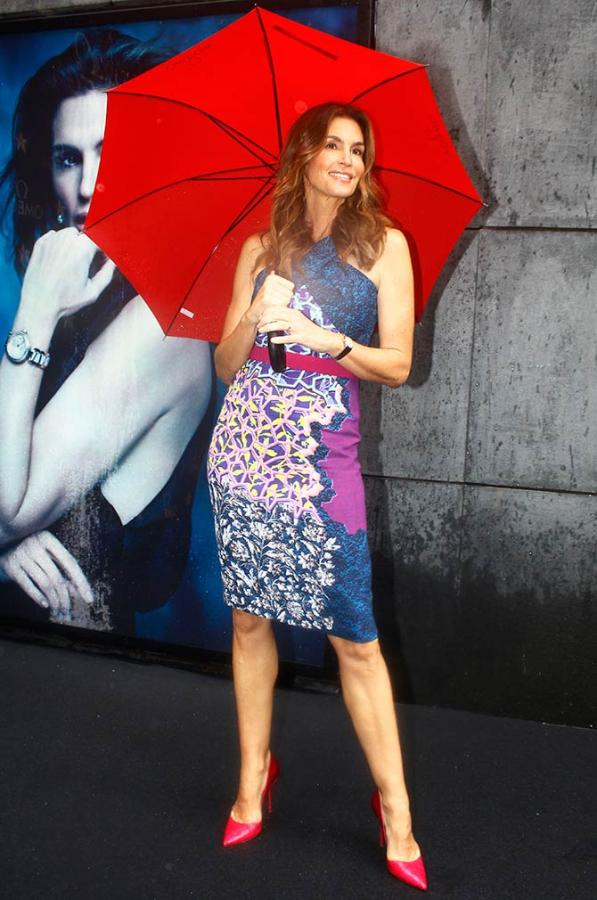 She posed with a lovely red umbrella and those really cute heels. And took us right back in time! Sigh!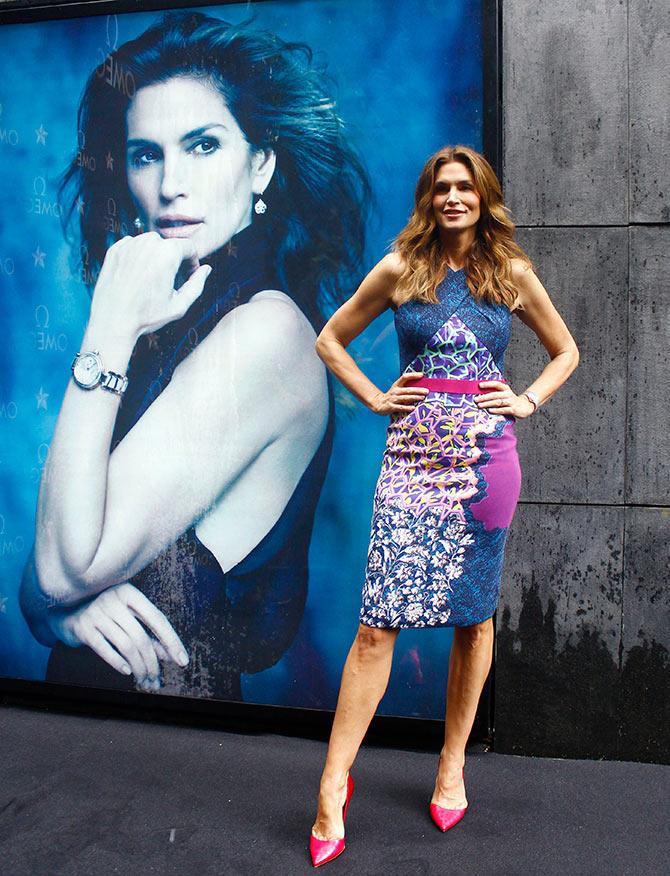 We couldn't get over her! We just couldn't!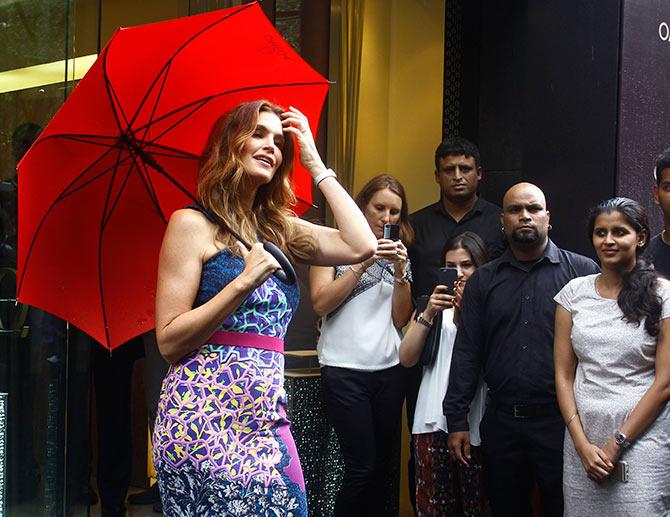 Heck even the women couldn't seem to get their eyes (and camera phones) off her.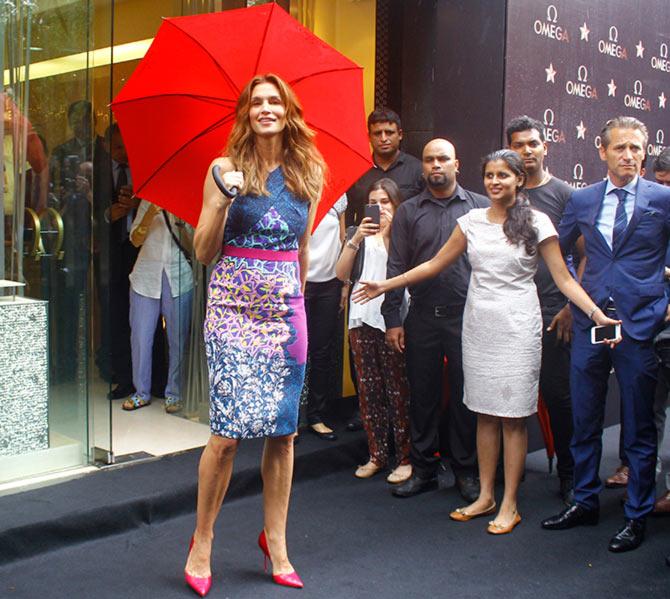 This girl looked like she wanted Cindy Crawford to hug her!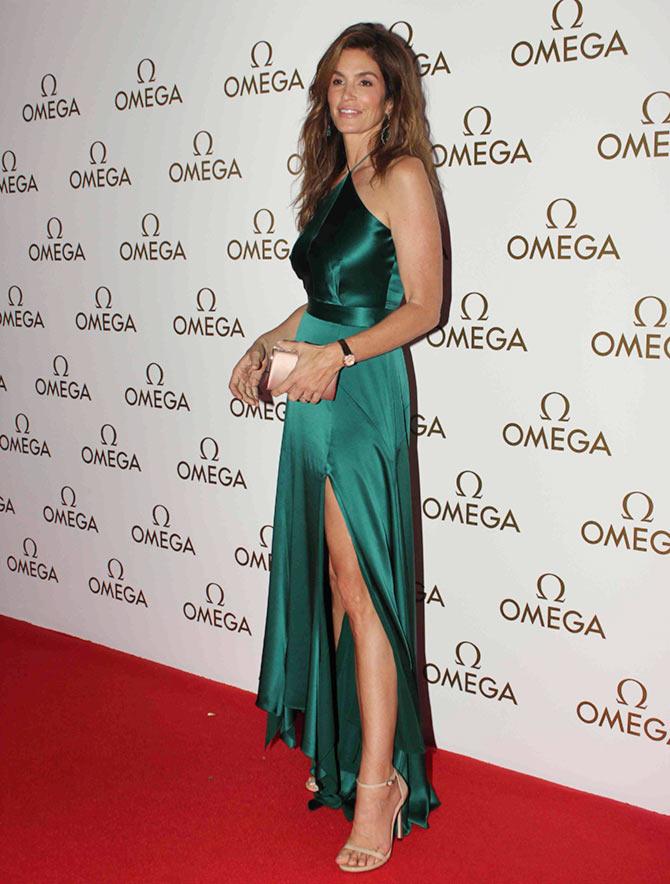 That's Cindy later that evening for attending a party that Omega threw in her honour.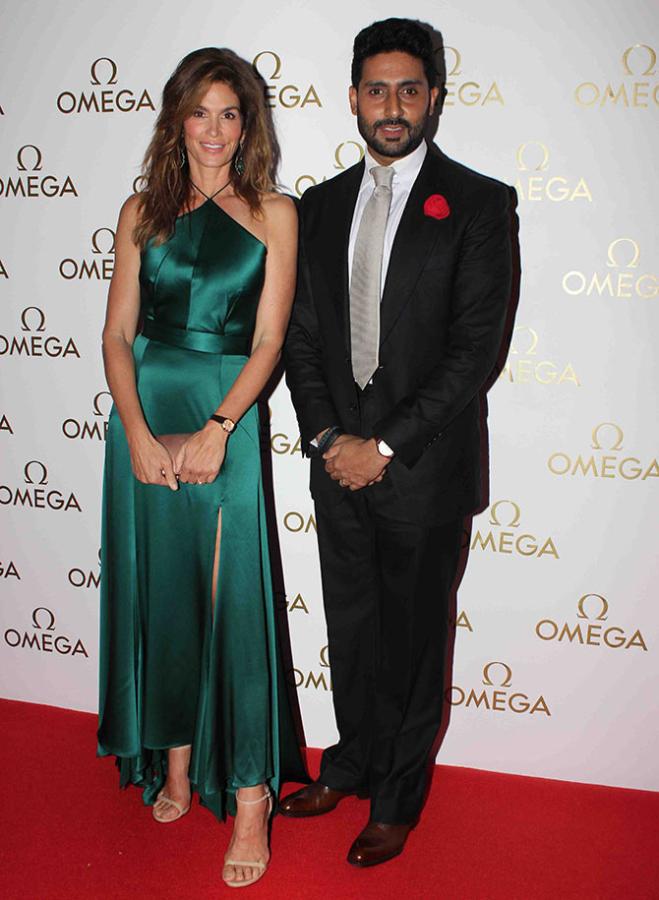 And that is Abhishek Bachchan posing very, very, v-e-r-y awkwardly next to her.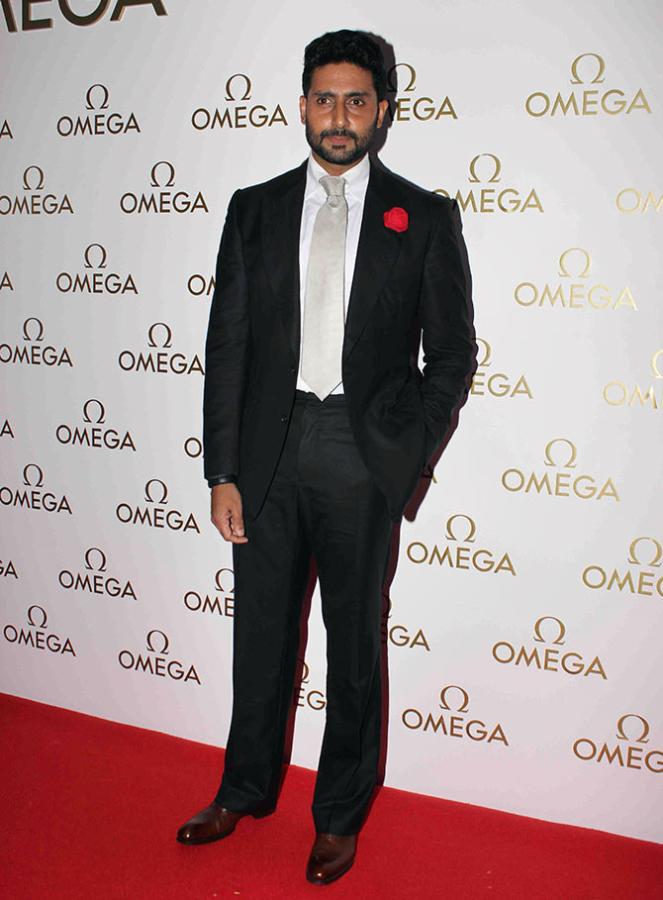 Actually he did a perfectly good job of posing awkwardly even by himself!
With a seemingly angry looking Ajaz Khan coming a close second, trying oh-so-hard to show off his Omega.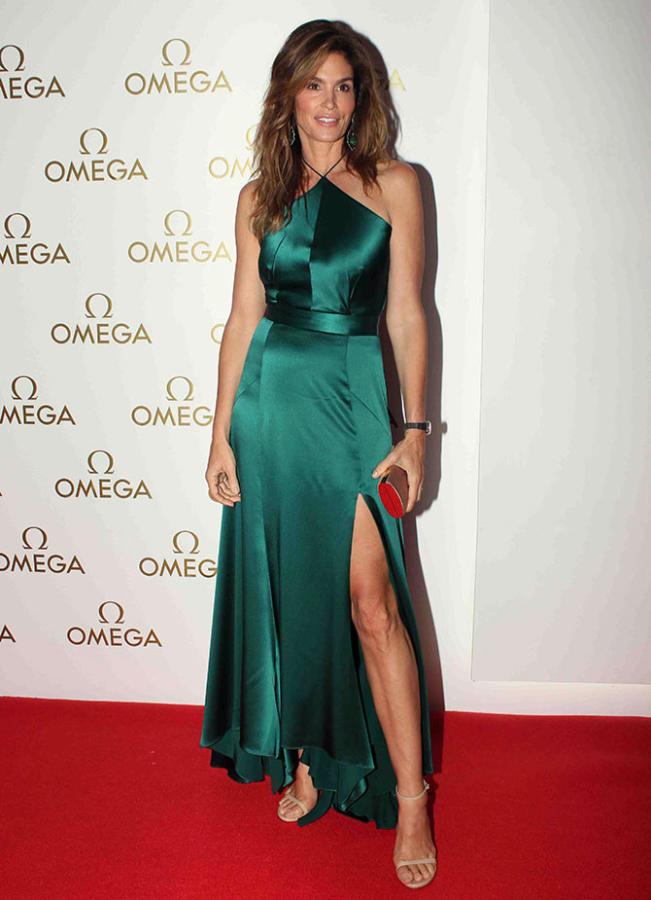 But eh... we didn't mind. We were there just to see Cindy. Would you pass up on that opportunity?
Additional photographs: Pradeep Bandekar