Love them or hate them but you can't ignore them!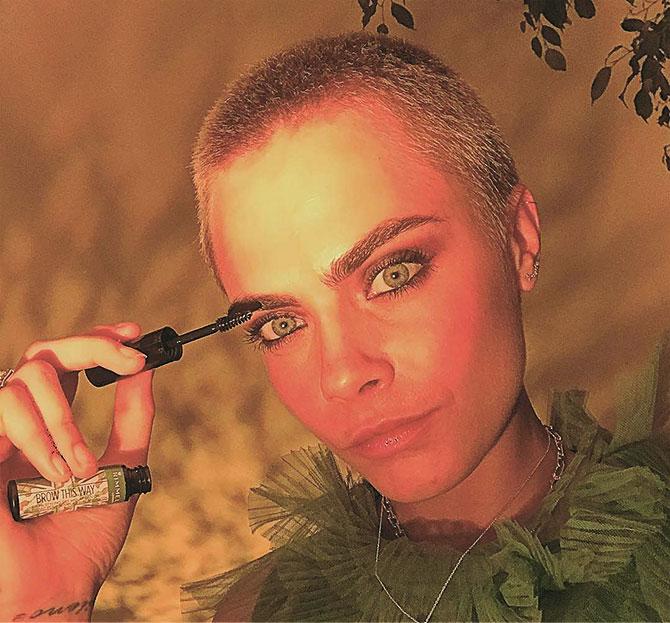 Photograph: Kind courtesy Cara Delevingne/Instagram
Pic used for representational purpose only
Adopt the three most bizarre beauty trends, which are having a moment right now.
Ear make up
From social media to the runaways, the trend of ear make up has surfaced just about everywhere.
Make up artist Violette Serrat created metallic ear make up looks for the CR Fashion Book, bringing what some might consider an intimidating runway trend onto the streets.
The aesthetic could even be used as the perfect backdrop to showcase your earrings.
When to try it?
Make this bold statement when you tuck your hair behind your ear.
How to pull it off?
You can go for a subtle ear make up option, whereby it mimics wrap earrings and doesn't quite feel like you just took a paintbrush to the side of your head and went wild with it.
Glitter undercut hair tattoo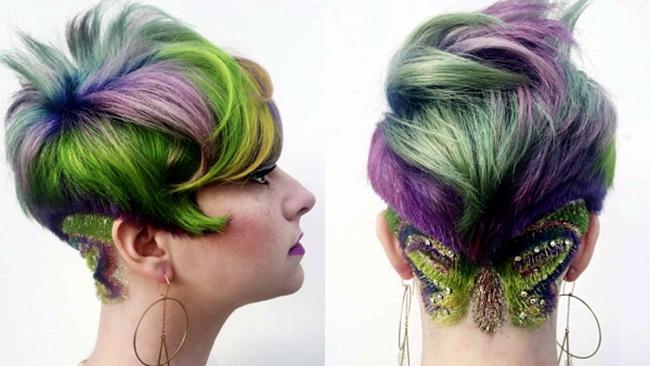 Photograph: Kind courtesy Youth Incorporated
Instagram is flooded with these sparkling statements that combine the two eternal favourites: glitter and tattoo.
Undercut tattoos look ravishing with a little bling.
Colorist Guy Tang, who has shown us the perils of heat styling on rainbow colors, has crafted the next incredible take on undercut tattoos: glitter undercuts.
He collaborated with stylist Rebecca Taylor to combine the edgy tattoo design with the fun and festive glitter roots trend.
When to try it?
We say, try it for a music festival and you are sure to turn heads.
How to pull it off?
Go to a salon and get an undercut in any pattern of your choice.
Then glam it up, but add glitter to it in colours that complement the dyed sections of your undercut.
Confetti eyeliner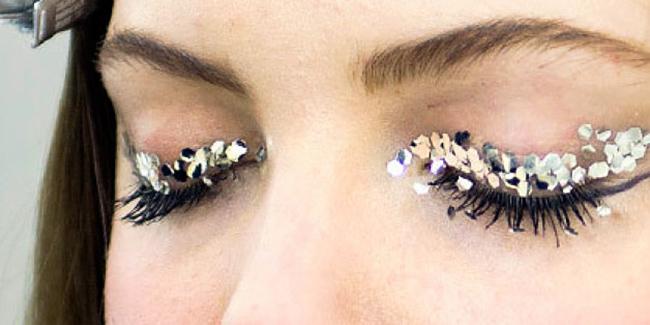 Photograph: Kind courtesy Youth Incorporated
It is your regular eyeliner look, but instead of a solid line of colour, different colours or specks of glitter are dotted on for confetti-like effect.
Just like a party essential is made up of a thousand small pieces of paper or glitter, this beauty trend is a pretty little masterpiece of several little dabs that are meant to resemble scattered confetti.
When to try it?
Opt for this during a celebratory day to look vibrant or when you want to take your cat eyeliner to the next level.
How to pull it off?
Add a dot to the outer corner of your eye where you want the flick to end -- to act as a guide.
Fill in your flick by dotting with the tip of your eyeliner.
Then, alternate between a white and grey liquid liner, or something more colourful.