The actress reveals all her beauty hacks.
Video: Hitesh Harisinghani/Rediff.com; Report: Jahnavi Patel/Rediff.com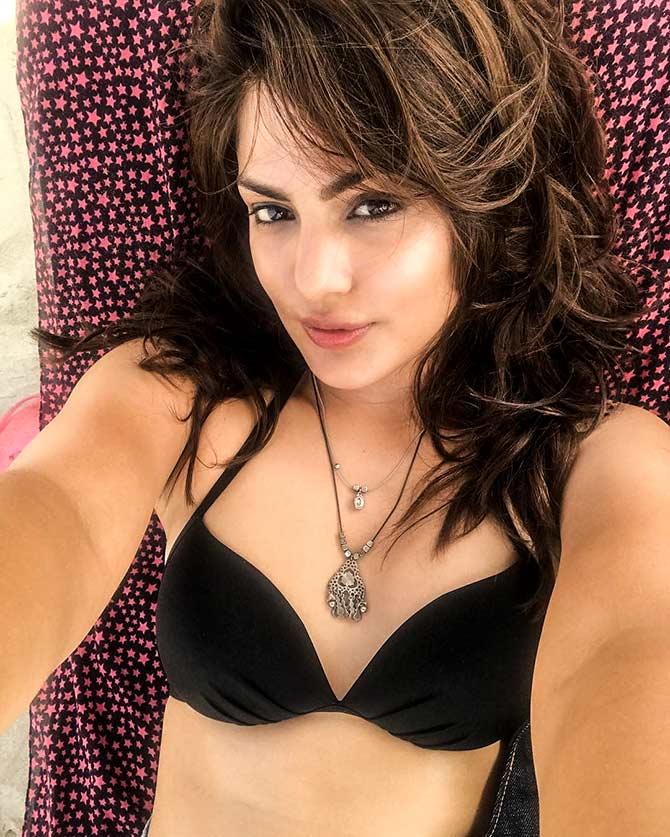 Photograph: Courtesy Rhea Chakraborty/Instagram
Like Rhea Chakraborty's style? At a recent event, the VJ-turned-actress stopped to share some fashion advice with Rediff.com.
She said, "According to me, fashion is something that makes you stand out a little bit."
She added, "If you are a fashionable person, whatever you wear makes you stand out. There's a certain edge to it."
Hair and make up, as we know, is a big deal for most women. It is for Rhea, too.
"When you wake up in the morning and your face is puffy, you feel bad. If you have a pimple, you feel bad," she said. "There are small things you can do it feel better. Hydrate your skin, drink lots of water, conceal a pimple, use dry shampoo, maybe use a little bit of lipstick..."
Watch the video to learn more of Rhea's beauty and fashion secrets.