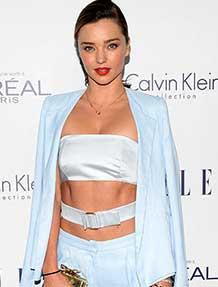 A look at six essential wardrobe basics that will take you from day to night. Check out!
If you're a fashionista, you'd know how temporary trends are.
Balloon skirts are in now and before you know, it's thrown (or flown) right out the fashion window; ripped jeans keep rising and falling on every one's 'it' trend list.
Keeping up with trends, and shopping for them can get quite exhaustive -- not to mention, put a serious dent in your credit card.
To save money, and time and exhaustion, invest in some wardrobe classics that will NEVER go out of style.
While a little black dress is a universally known classic, you can't wear it to every occasion (unless you're Audrey Hepburn or you live in Paris).
Here are six staples to get you through any crucial event or just another day, comfortably and stylishly.
1. Black pants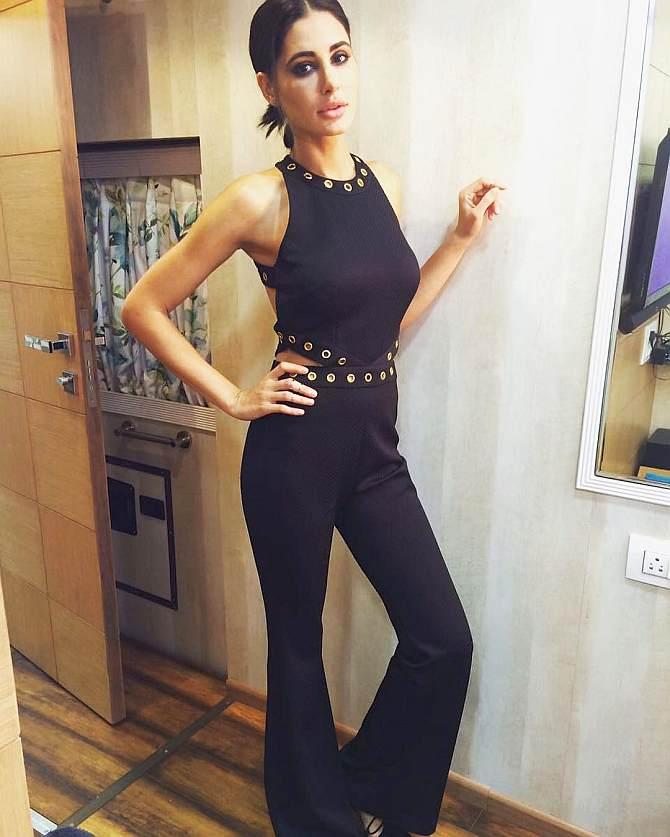 IMAGE: Nargis Fakhri shows us how to glam up a black pair of pants.

Photograph: Kind courtesy Nargis Fakhri/Instagram
A true wardrobe classic, black pants have survived the fashion world since Coco Chanel showed everyone that it is not only just OK but AWESOME for women to wear the pants (both, literally and metaphorically).
The comfortably, elegant pants have been revamped every now and then -- flared in the 70s, cropped in the 2010s -- but they have remained a permanent staple.
Find the best style for you, cropped or streamlined, and pair them with a crisp white shirt for work or an embellished halter when you go clubbing or just a casual tank top to run errands in.
Basically, black pants are the very epitome of versatility. Hence, a classic.
2. White shirt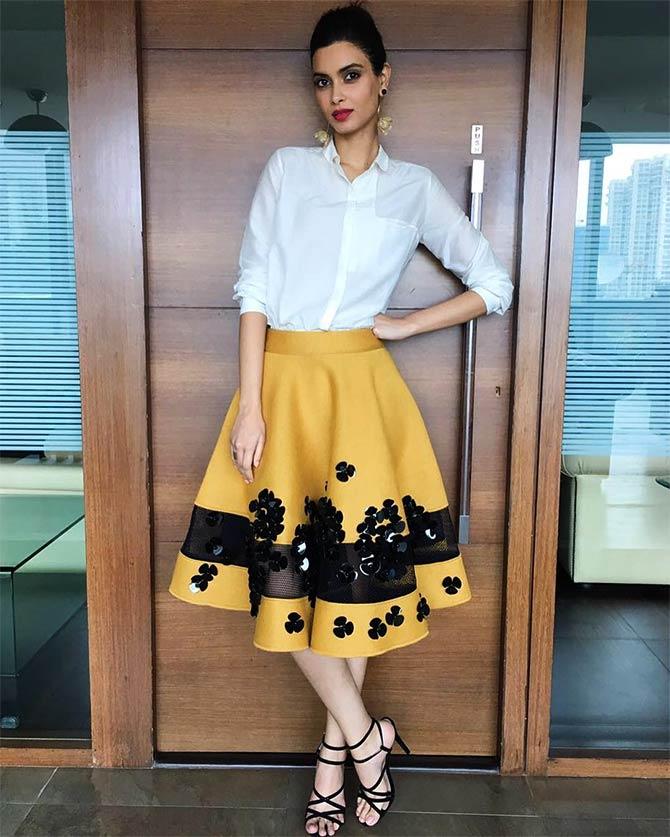 IMAGE: Take lessons from Diana Penty on how to team a crisp white collared shirt with a pleated midi skirt.

Photograph: Kind courtesy Diana Penty/Instagram
Ah, you crisp, fresh thing! In how many ways do we love thee?
Let's count: When you're plain, well-tailored and paired with formal pants for that crucial, career-changing job interview.
Or with ruffles or Mandarin collars and a statement necklace, while socialising at that classy, cocktail brunch at the country club.
Dressed up or dressed down, we're sold!
3. Elegant blazer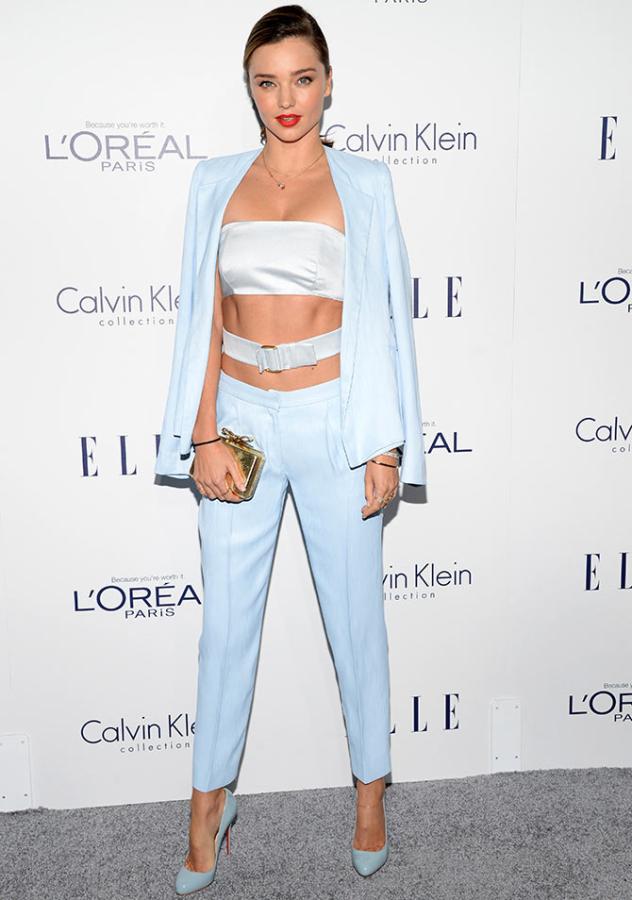 IMAGE: Miranda Kerr

effortlessly sports a tiny Calvin Klein bandeau top with an ice blue blazer thrown over it.

Photograph: Michael Kovac/Getty Images
Nothing exudes style and sophistication like a well-tailored blazer. Whether you're at work or play -- a blazer will cover all the bases (along with those minor flaws).
And the best part? You have a variety of colours, cuts and embellishments to choose from when it comes to blazers. You can even customise them yourself!
Make it the toast of your autumn-winter soirees no matter when you pair it with, your understated Christmas lunch dress or an OTT (over the top), dance-the-night-away, bonfire party at the farmhouse.
4. Day dress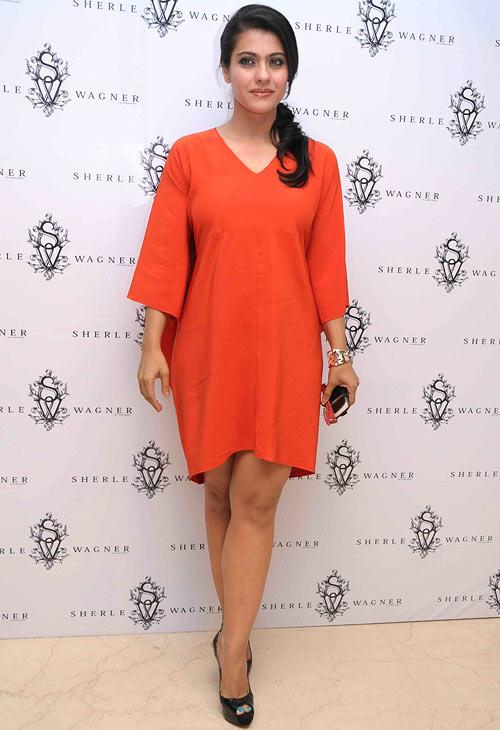 IMAGE: Kajol looks like a million dollars in an orange shift dress paired with a pair of pumps, a side ponytail and subtle make-up.

Photograph: Pradeep Bandekar
Sometimes… an LBD isn't enough. There, we said it! Especially to get you through the harsh Indian summer.
Enter the day dress, a wardrobe classic that you can carry from that first date to that second dentist appointment with equal ease and panache.
What is a day dress? It is basically a shift dress in light, subdued or pretty, pastel colours that you can wear almost everywhere -- from bridal and baby showers to business luncheons.
5. Ballet flats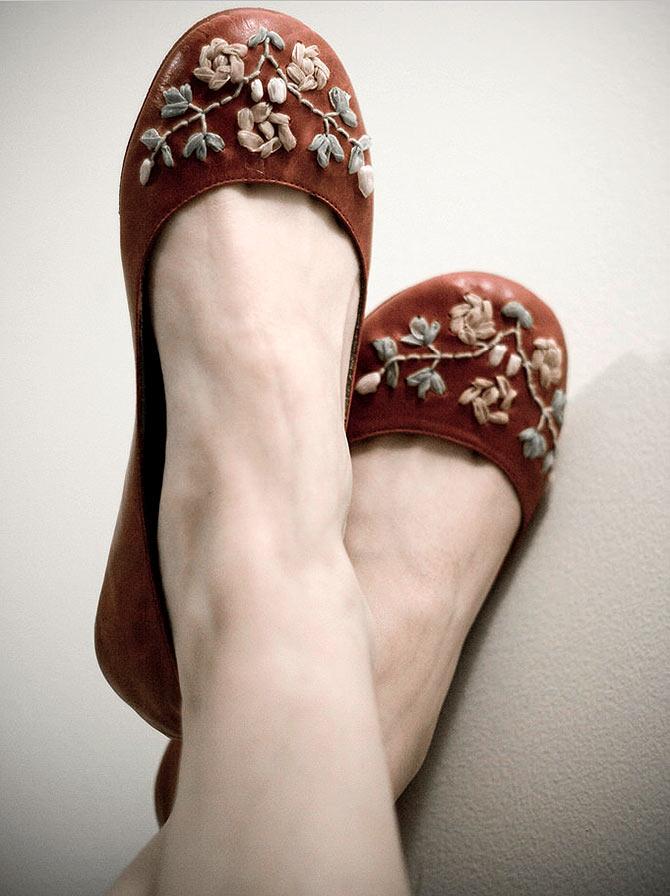 IMAGE: Ditch high heels and opt for ballet flats that are both comfy and stylish.

Photograph: Rebecca Anne/Flickr/Creative Commons
Yes, heels are great, they make you feel like a million bucks (or inches) and amp up any outfit. But they're also painful and sometimes (but not every time) you need to show some mercy to your feet.
For moments when you don't want to lose your style quotient in the name of comfort, ballet flats are the answer (and the wardrobe classic you must invest in).
Just like the blazer, you have so many colours and styles to choose from!
You can keep it formal in black, pointy toed flats, or go informal in a metallic tone, or add a dash of neon or pop with florescent shades, bright fuschia, ice-cream yellow… the choices are endless!
6. Deep-blue denims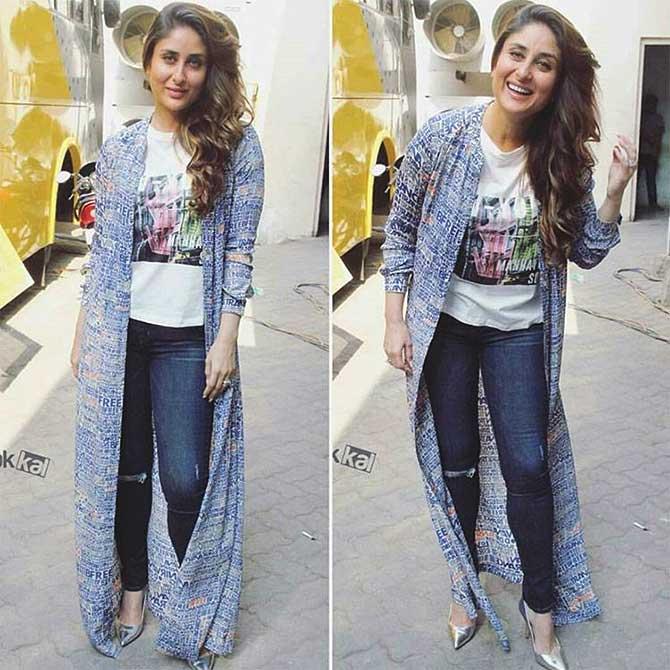 IMAGE: The Begum of Pataudi Kareena Kapoor keeps it casual in dark-blue denims with a printed tee and a long jacket.

Photograph: Kind courtesy Kareena Kapoor/Instagram
Here's the thing -- the acid-washed jeans of your teenage years were great, but they cannot be your go-to pair as you grow older.
If you want to look mature, sleek and graceful, invest in a well-fitted pair of dark blue denims.
Jeans have been a staple for centuries, and will remain so for more years to come, according to the fashion pundits and the general populace alike.
So why not invest in a classic that will NEVER, EVER let you down?
Keep it casual with a spaghetti, or enter power play mode with the aforementioned white shirt and blazer for a client presentation.
They're a lot easier to pair than the lighter blues, which dirty easily and can end up looking a tad too casual.
Check out trendy outfits and accessories on Rediff Shopping to glam up for your first date!
When she isn't managing the PR and Brand Communications with Merlin Acropolis, the author Joyeeta Palit can be found busy shopping in it! She has a degree in International Relations from the prestigious Jadavpur University, Kolkata.