Anna Heinrich hopes to stamp out self doubt and promote a positive body image through the cover!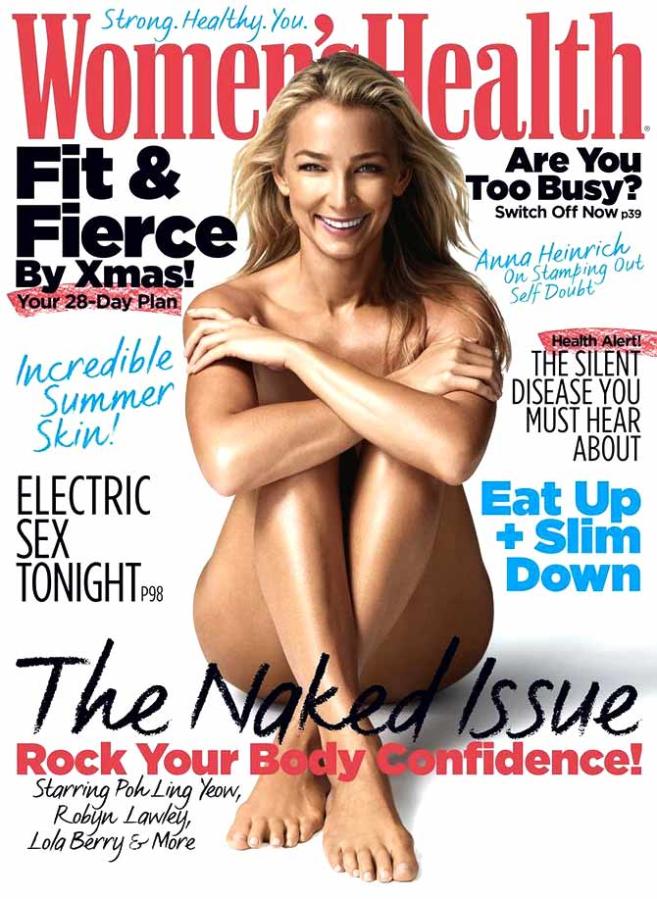 IMAGE: 'Love YOUR body, but more importantly TREAT it with LOVE. My CONFIDENCE has grown the more I do EXACTLY THAT!' Anna Heinrich captioned the cover.

Photograph: Cover of Women's Health magazine
Criminal lawyer Anna Heinrich who shot to fame post The Bachelor Australia 2013 has posed nude for the first time on the cover of Women's Health magazine.
One look at the cover and you'll envy Anna for her well-maintained bod. But the criminal lawyer who will turn 30 next month had second thoughts about dropping her clothes.
She admitted having low body confidence but has learn to accept her body with age. Also, she wanted to be sure to strip only for the "right reasons".
"I know if you speak to me in another 10 (or) 20 years, I'm going to be more confident with who I am, and I'm going to love my body even more," she reportedly told the media.
"Women's Health is all about healthy bodies and being confident with yourself, not only on the outside but on the inside and that's what really attracted me," she added.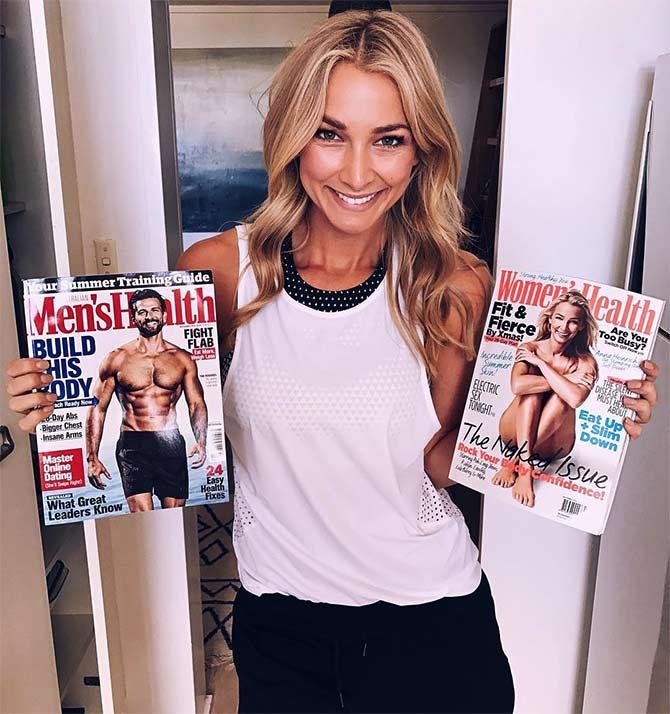 IMAGE: Anna poses with her magazine cover (right) and a Men's Health edition (left) which features her beau Tim Robards. The couple met on the sets of The Bachelor Australia 2013 and are still going strong. Tim was also Anna's bigger supporter when it came to posing nude.

Photograph: Kind Courtesy Anna Heinrich/Instagram
We ask you, Dear Readers what you think of Anna Heinrich's attempt to send a body positive image? Is the cover convincing enough?
Would women world over be inspired to love and accept their bodies through this Women's Health magazine cover?
Take the poll below and let us know what you think!