Want to know what's happening in the world of glitz and glamour? We bring you the latest on supermodels, style, designers, and everything else in-between.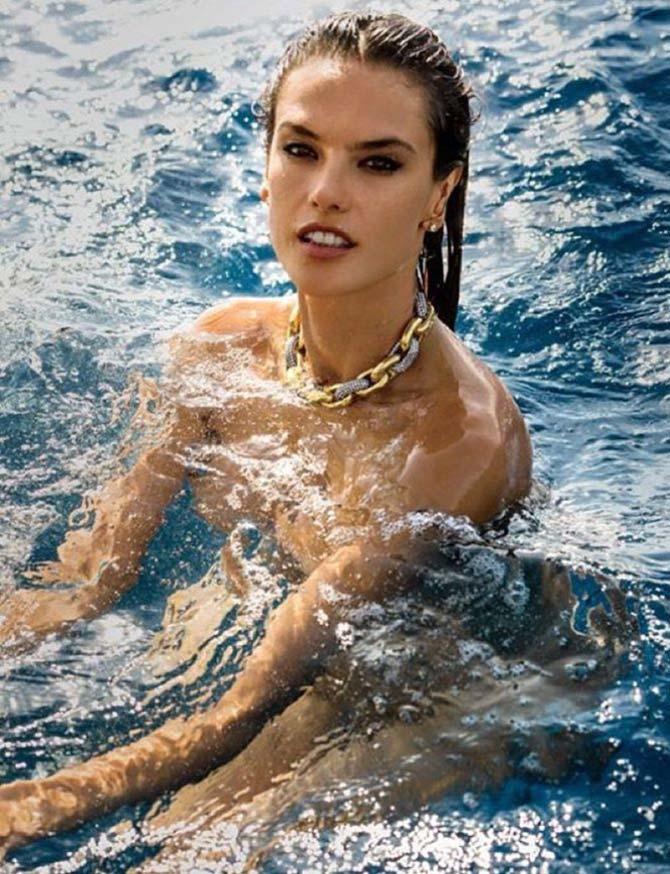 Photograph: www.instagram.com/ Alessandra Ambrosio
Beauty with brains' Alessandra Ambrosio is ready to wow fans with some super hot photos.
She has posed in a series of sizzling hot portraits for Maxim's December issue. The Victoria's Secret Angel is their 'World's Sexiest Businesswoman'.
In one shot, the stunner is seen posing nude on a beach…
In another she jumps in glee into the waters, clad in just a leather jacket…
In a third shot, she is seen relaxing on a beach chair wearing only a gold and platinum necklace, with her hair tied up in bun.
Looking stunning as ever, we are certain, Alessandra Ambrosio's wet wild photo shoot is going to be loved by fans.
***
Heidi Klum goes topless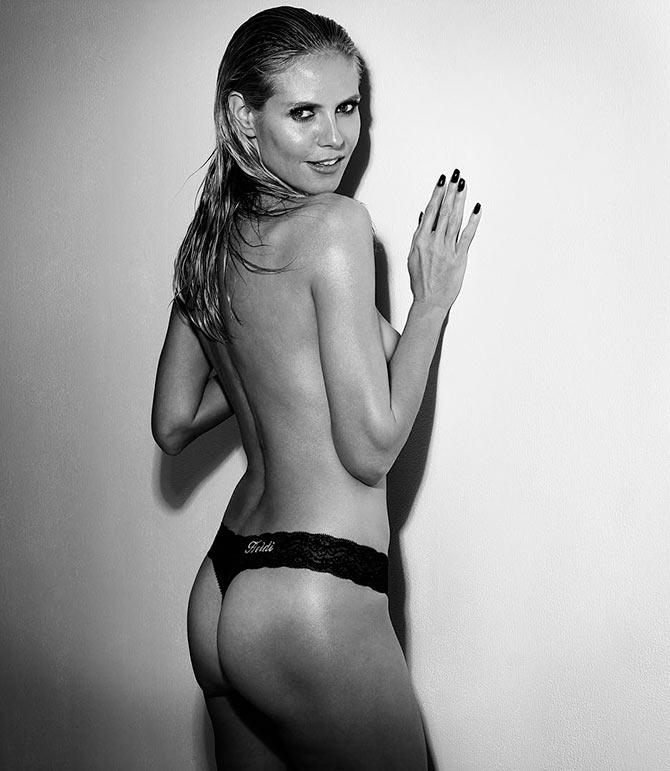 Photograph: www.instagram.com/ Heidi Klum
Heidi Klum sure knows how to promote her brand.
The model has instagrammed a photo of her clad in just a pair of lace thongs. A wet-hair Heidi Klum looks over her shoulder seductively in the picture captioned 'Love being cheeky in my @heidiklumintimates.'
The personalised thongs have Heidi's name in gold embroidery. That's making quite a fashionable statement, isn't it?
The black and white photo is a rage among her Instagram followers and has received around 39.7k likes already! Well all we would say is that if you have a body like Heidi Klum, you might as well as flaunt it!
***
Modelling isn't part of 'real life': Kendall Jenner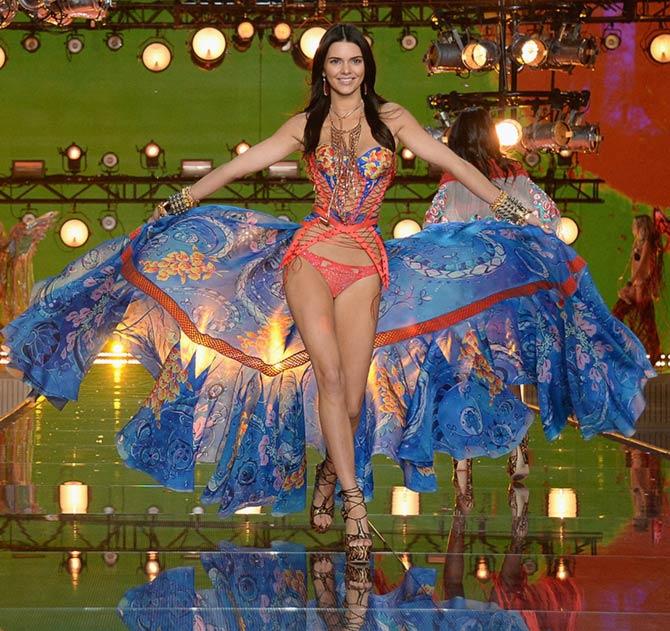 Photograph: Getty Images/ Dimitrios Kambouris
Model Kendall Jenner thinks the pressure on her to be perfect is "lame".
The Keeping up with The Kardashians star believes it is stupid for people to perceive her and her model friends as perfect, as modelling isn't part of real life.
"It's so lame. Especially in this world, everyone looks at you with a magnifying glass. I think that that's just stupid because no one is perfect.
"I know some of the most beautiful people out there and I know they're not perfect, whether that's on the outside or the inside.
"No one will ever be perfect, so it's just stupid to put someone's face on a magazine cover saying, 'This is what you should look like.' It's kind of my job but it's not real life."
***
Blake Lively's reveals her secret to stay fit.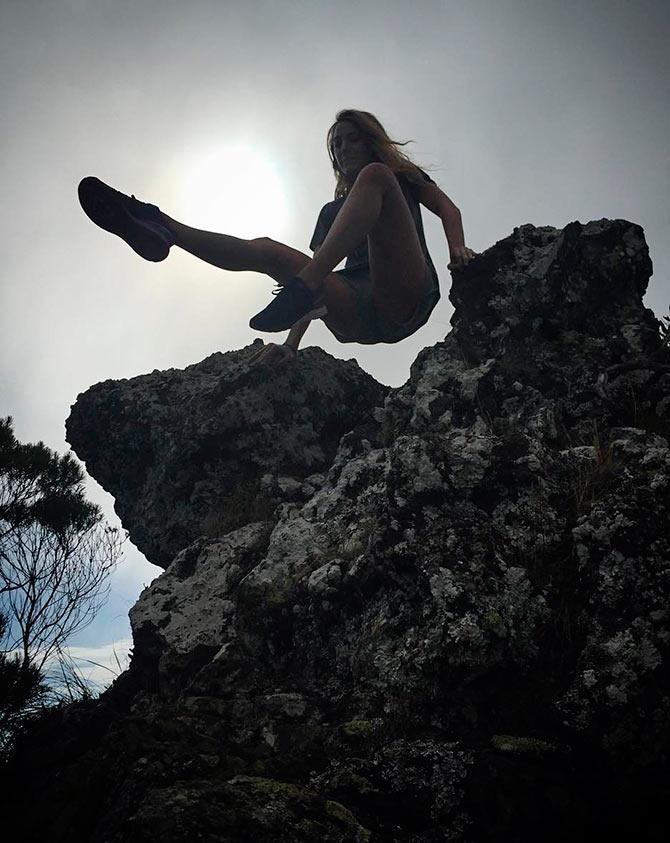 Photograph: www.instagram.com/Blake Lively
Blake Lively says she will always remain seven years old at heart.
The 28-year-old Age of Adaline star, who posted a picture on Instagram of her climbing pretty intense-looking rocks during a morning workout, appeared to be effortlessly leaping over her hurdle, reported E! online.
"...When you feel SSSUUPER impressive. And then you see the photo and realize, no matter how old you THINK you get, you'll always be 7 #Acceptance," the Gossip Girl star captioned the picture.
Blake got lots of praise from her followers after sharing the picture of her flawless self, the angle highlighting her famous long legs.
***
Ben Stiller trying to steal David Beckham's thunder?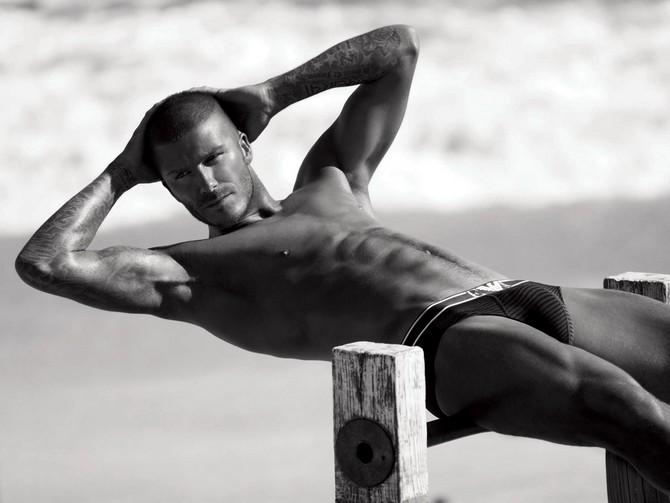 Photograph: Courtesy Emporio Armani
Former soccer ace David Beckham has jokingly suggested Ben Stiller is trying to steal his crown as the Sexiest Man Alive.
The retired sports star was handed the coveted honour by People magazine last week. But he has claimed Stiller's on-screen alter-ego Derek Zoolander is trying to knock him off his perch.
Beckham, 40, took to his Instagram account to post a picture of Ben on the front of the magazine and captioned it: "I'm barely a week into my reign and already this man is trying to steal my thunder AGAIN @peoplemag #sexiestmanalive #bluesteel."
This came shortly after Stiller sent him a picture of the humorous cover, with the caption: "Hey @DavidBeckhamremember when you were so mad about this?? Lol #ThrowbackMonday (sic)".
***
Blake Shelton is the sexiest man alive: Adam Levine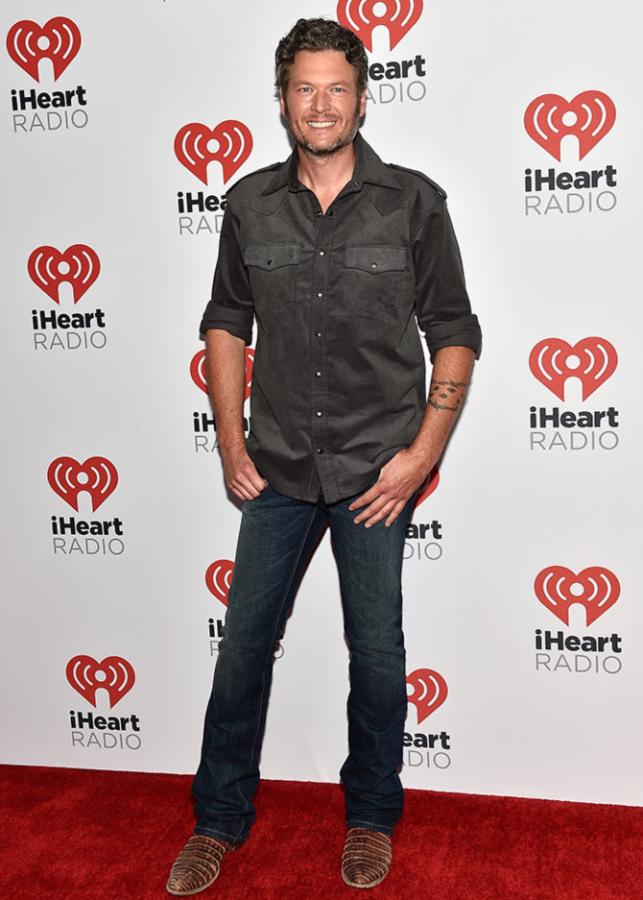 Photograph: David Becker/Getty Images
Maroon 5 frontman Adam Levine feels his friend and The Voice co-coach Blake Shelton is the sexiest man alive.
The 36-year-old singer, who is the former Sexiest Man Alive title-holder, gave country singer the compliment after David Beckham received the title last week, reported E! online.
"Listen, as far as I'm concerned, he is the sexiest man alive. People magazine doesn't know all. They don't know the Blake I know. If they did, he'd be on the cover.
"I think he's going to get it someday. I just think you've got to work hard at it like I did," Levine said.
"Just don't get down. I know that it's his No 1 priority in life, so as long as he keeps working hard and being sexy-ish, like he kinda is with his thing, I think they're going to come to him.
"They're going to call him one day and be like, 'Blake, you're welcome. Here it is. You are now the Sexiest Man Alive. Country or no country. This is your country," he added.
***
Lady Gaga turns editor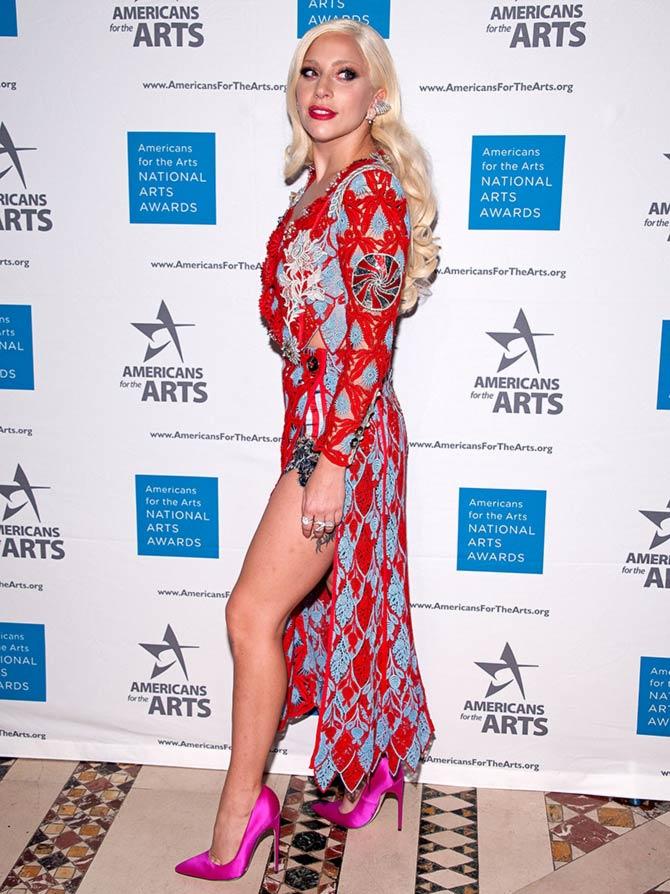 Photograph: D Dipasupil/Getty Images
Pop singer Lady Gaga has been given the honour of being the cover girl and guest editor for V Magazine's January issue.
And she is leaving no stone unturned to make this a memorable one.
The fashionista, 29, enlisted the help of some of her closest couture confidants for the special issue, including Nick Knight, Steven Klein and Inez and Vinoodh, reported People magazine.
"This issue of V is about all of these people coming together to express a passion for art and fashion, to really 'go there' to make a great statement and to change things," Gaga said.
"I feel like we all share an appetite for living a life of passion and creativity...
"It's like we all found our immortality through art and fashion... We share that deep spiritual place.
"These are people who have kept and protected me over the years, because they wanted me to survive... That's part of the message of this issue: we have to carry each other through the decades and take care of one another and honour each other's work."
That's some golden words from Lady Gaga.
***
Kylie Jenner and Tyqa still an item!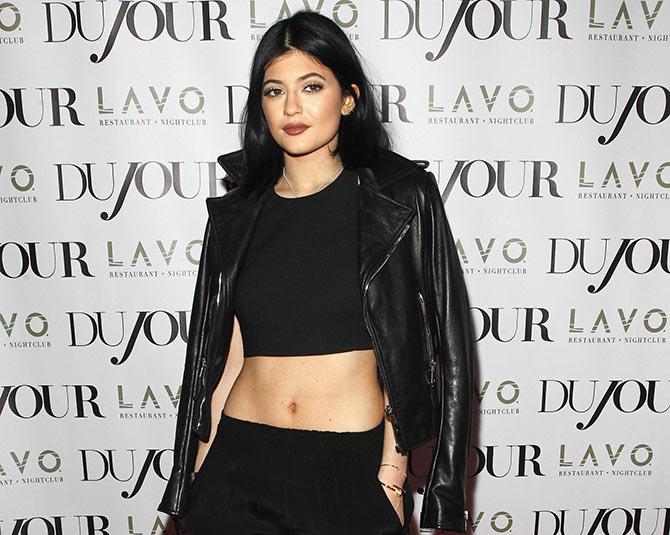 Photograph: Astrid Stawiarz/ Getty Images
Reality TV star-model Kylie Jenner says she and boyfriend Tyga became "best friends" before they started dating each other.
The 18-year-old star and her rapper boyfriend, who were recently rumoured to have split, have known each other for a number of years. Jenner said they were happy being friends before their relationship took a romantic turn, reported Female First.
"We just honestly... We became best friends before anything happened so I think that, that's awesome and we're just like ... I don't know. Hanging out. Living life."
She also rubbished speculation that she and the 26-year-old hip-hop star are no longer an item.
Jenner told The Ellen DeGeneres Show, "No. We're not broken up." This comes shortly after a source close to the celebrity couple claimed their relationship is "shaky".
***
Chrissy Teigen 'can't wait to be a mom'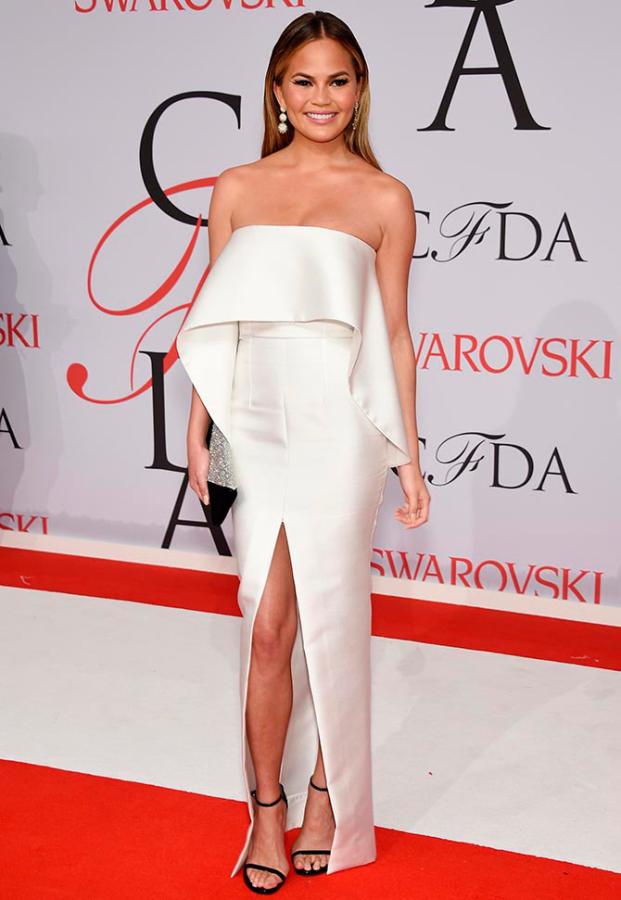 Photograph: Dimitrios Kambouris/Getty Images
Model Chrissy Teigen is enjoying her pregnancy and is incredibly happy with the thought of being a mother.
Teigen, 29, is in great spirits courtesy the support her husband John Legend is giving her, reported Entertainment Weekly.
"Chrissy is feeling great! John is being really supportive during Chrissy's pregnancy. It's so cool for (them) to see her belly grow. Chrissy is taking good care of herself and making sure everything is going well with the baby.
"Chrissy can't wait to be a mom. She is a little nervous but she knows that they will be great parents. It's a huge blessing for them both. John will definitely be making a few baby songs," the source said.
The model announced her pregnancy in October on Instagram.