US-based designer Rosena Sammi is retailing jewellery and designer accessories made by sex workers in West Bengal and Bihar.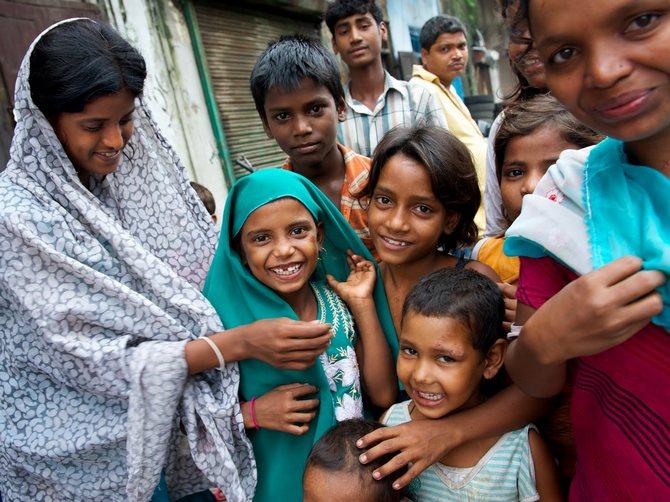 Sex workers in West Bengal and Bihar are assisting a US-based designer in production of jewellery and hair accessories fashioned out of upcycled saris with sale proceeds going towards educating women rescued from trafficking.
"I am thrilled that we have teamed together to produce an eco-friendly product.
"I have used upcycled saris to create this collection, hence the name Who's Sari now?.
"Our focus is jewellery and hair accessories.
"We have bangles, necklaces and various styled headbands.
"We also have a bag line launching soon," says Rosena Sammi (below), founder, Rosena Sammi Jewelry.
Who's Sari Now? is an initiative in association with Apne Aap Women Worldwide to empower women and children rescued by the Delhi-based anti-sex trafficking NGO from the red light districts across India.
Sales from the Who's Sari Now jewellery and accessories collection, which uses up-cycled saris, will directly benefit the education of the rescued girls and women.
"A percentage of the profit from the bangles and headbands will go to support school for children from red-light areas in India through the Apne Aap community centres," says Ruchira Gupta, Founder and President Apne Aap Women Worldwide.
Rosena Sammi Jewelry is a global-chic brand launched this January.
Celebrity fans of her jewelry include Rihanna, Jessica Simpson, Blake Lively, Miley Cyrus, Jessica Alba, Naomi Watts and Hilary Duff besides Bollywood actor Priyanka Chopra.
"I am the mother of two young girls and I have always had an interest in advocating for women, both as a lawyer and as a jewelry designer. When I met Ruchira and learnt about the work she was doing, I knew this was an opportunity to make a difference," says Sammi.
The New Zealand-born and New York-based designer who has Sri Lankan Tamil roots will sell her pieces which include bangles and headbands on her e-commerce platform with products priced between USD 15 to USD 55.
"We are currently working with some Indian stores to have them carried within India, but right now they can be purchased on our website," says Sammi.
No formal training was required for these rescued women as Apne Aap Women Worldwide imparts various skill development classes to these women and girls.
"The women of Apne Aap are very talented and one fantastic thing as we began this collaboration is that I realized Apne Aap already had a skilled workforce ready to go!
"They have experienced teachers who have trained these women in the area of sewing and crafts, so with just a little guidance on my end things came together very nicely," says Sammi.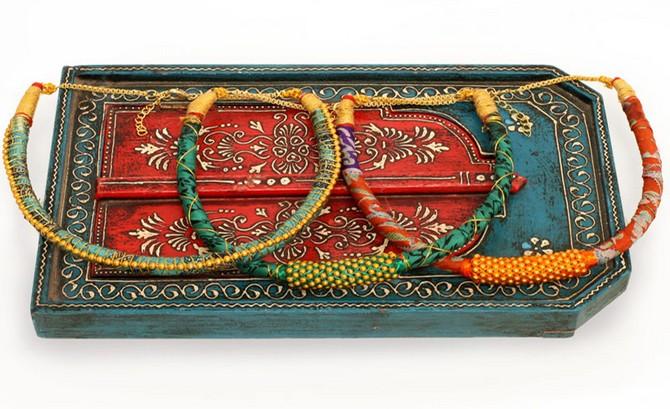 Women in Bihar and Kolkata's red light districts are assisting with the production of these products.
The customer gets pouches that hold the jewellery made by victims and survivors of prostitution, who earns an amount per pouch made.
"Currently 10 rescued women from Bihar and Kolkata are working on this project to the orders.
"It is a start, but it is the path to an alternative livelihood for these women," says Gupta.
Lead image (used for representational purposes only) courtesy: Apne Aap Women Worldwide
Photographs courtesy: Rosena Sammi