A new museum showcasing the creations of Yves Saint Laurent opens in Paris on October 3, 2017.
The museum, which celebrates the life and work of the late French designer, will offer visitors an intimate glimpse into his studio and creative process.
It will be located in the building where the designer spent nearly 30 years designing his collections.
Take a look!
Drawings and photographs are seen on a wall at the Studio. Celebrating the life and work of the French designer, the museum will open at the avenue Marceau, the address of his former work studio for almost 30 years.

It recreates the work space where Saint Laurent laboured at his collections, an atelier filled with his sketches, rolls of fabrics and drawers full of beads and lace. It also includes his original desk, complete with pin cushion.

All photographs: Stephane Mahe/Reuters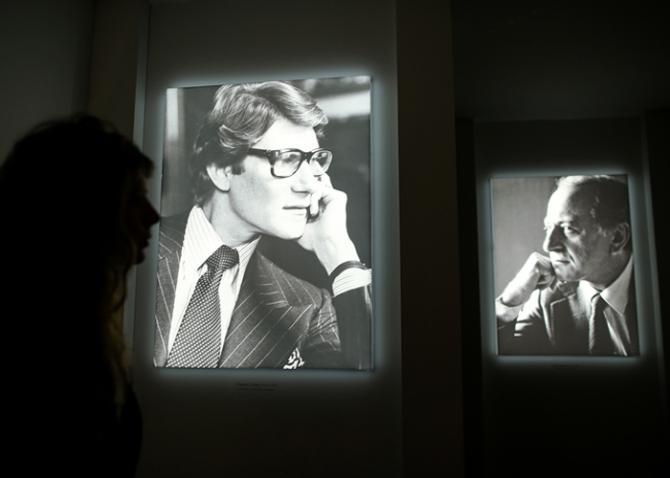 The designer was considered one of the 20th century's most influential.
He popularised tuxedo-style suits for women, known as le smoking, for instance, and made a transition from the world of haute couture to ready-to-wear clothes.
He retired in 2002 and died six years later.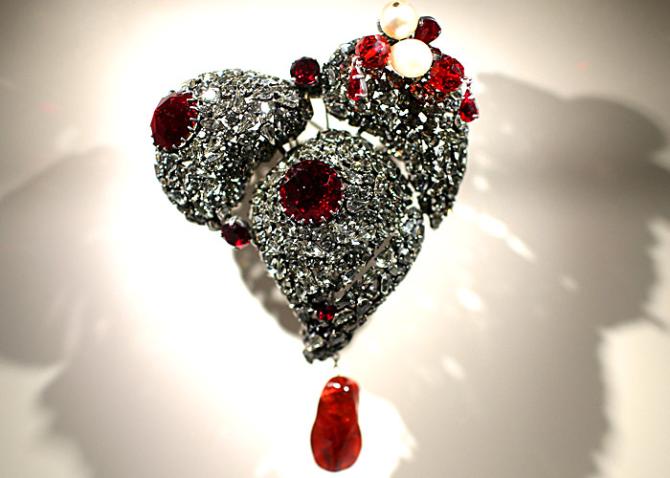 The Necklace Heart (1979) on display.
'This is more than a fashion museum, we're opening up the house of an artist,' said Olivier Flaviano, the museum director. 'You can find the spirit of Saint Laurent in the clothes, but also in the surroundings.'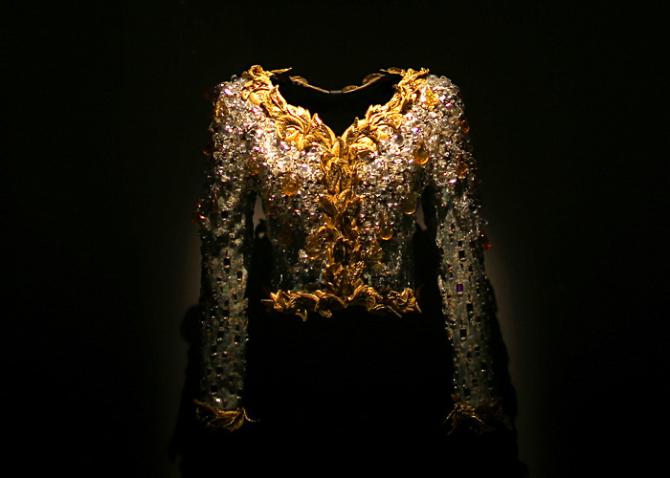 The evening jacket Hommage a ma maison prototype, from his Spring-Summer 1990 collection.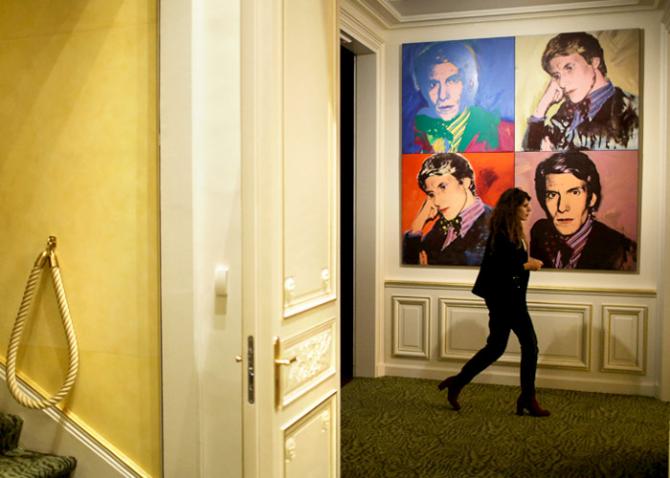 Another museum dedicated to the designer is due to open on Oct. 19 in Marrakech, Morocco.
Saint Laurent often travelled there and drew inspiration from his visits.
The museum includes displays of some of his most striking bejewelled dresses and the designs that defined his style.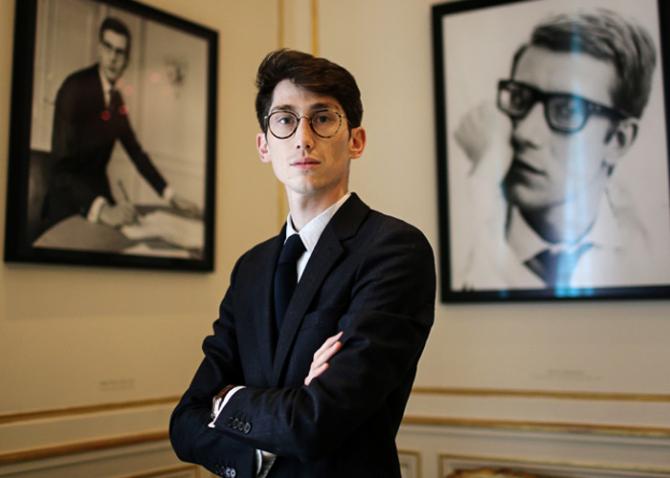 Olivier Flaviano, director of the Yves Saint Laurent Museum, poses at the museum.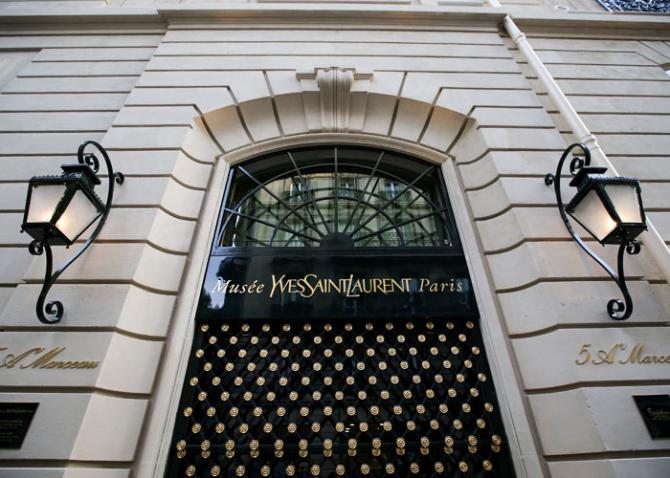 Housed in the elegant Parisian building that was the seat of Saint Laurent's eponymous label for 28 years.