When Deepika Padukone walked on the Cannes red carpet this year she followed in the footsteps of the biggest global beauty icons of two decades. Divya Nair looks back.
What does Deepika Padukone have in common with Nicole Kidman and Jennifer Aniston?
In the words of L'Oreal, whom they represent, they are 'glamorous stars with incomparable charisma that inspire women around the world with their unique style.'
Since 1998, the French beauty brand became the official sponsor and beauty partners of the Cannes Film Festival and has sent some of the best talents in the industry to the festival as its global ambassadors.
'It takes a year to plan, between makeup artists, designers, hairstylists and our dream team of spokespeople. The festival is our marquee event to debut new products and celebrate existing ones,' L'Oreal CEO Jean-Paul Agon had told The Hollywood Reporter in 2015.
As the brand completes 20 years at the festival, here's a look at 20 stars who made the journey worth it.
1. Jennifer Aniston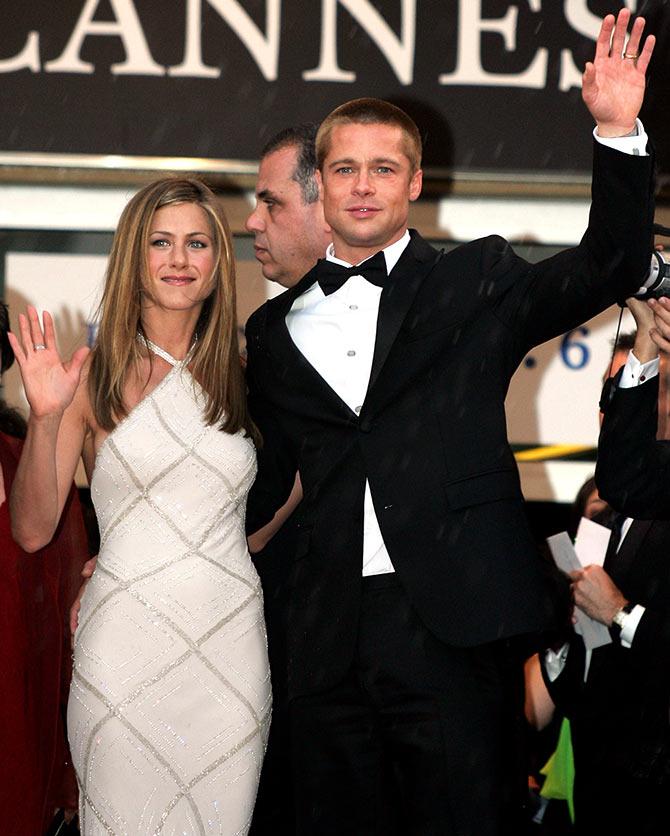 IMAGE: Jennifer Aniston, -- then at the height of her Friends popularity -- was on Loreal's first ever Cannes dream team in 1998, L'Oreal's first year at the film festival.
In 2004, when the Friends actor walked with her then husband Brad Pitt in an Atelier Versace gown she was still the toast of the red carpet .
Photograph:

Eric Gaillard

/Reuters

2. Claudia Schiffer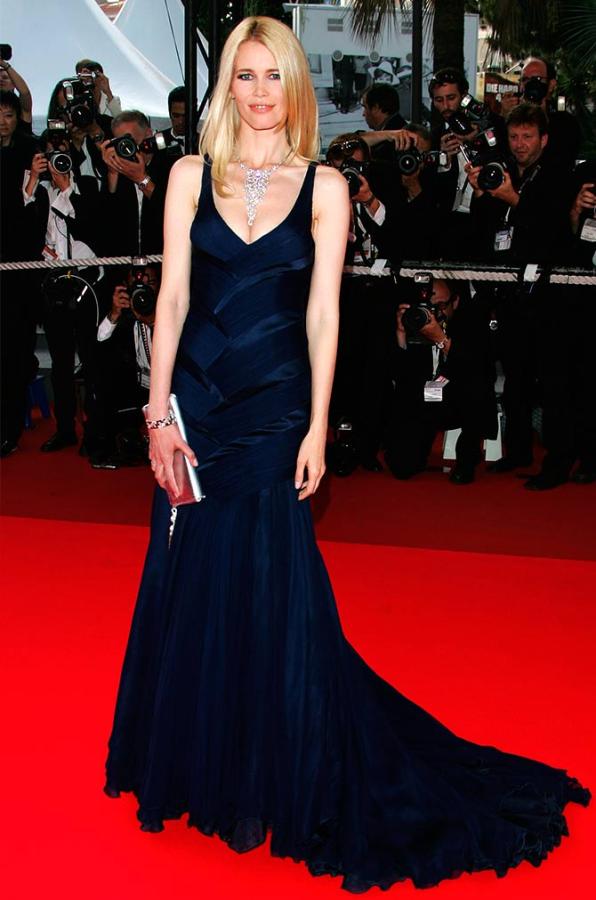 IMAGE: German model and designer Claudia Schiffer has been associated with the brand since 1999. She represented the brand alongside models Virginie Ledoyen, Laetitia Casta and Indian very own Diana Hayden.
Seen in this Versace gown at the festival in 2007 she was still making heads turn.
Photograph: Peter Kramer/Getty Images

3. Naomi Campbell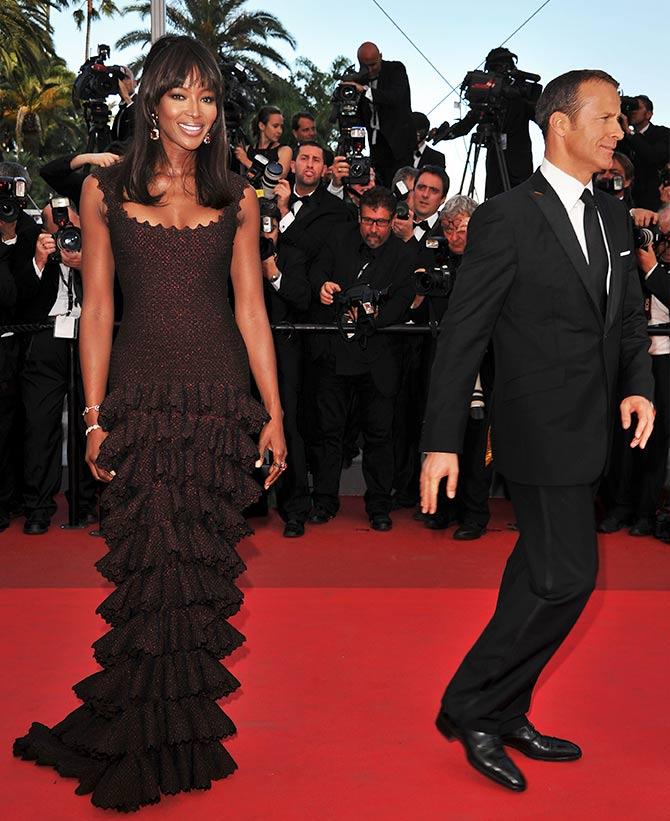 IMAGE: British supermodel Naomi Campbell showed the world that besides a great bod, she also has a heart of gold when she raised funds for Japanese earthquake victims through a fashion show at Cannes in 2011. For the red carpet that year, she picked this dark brown tiered gown.
Photograph: Pascal Le Segretain/Getty Images

4. Penelope Cruz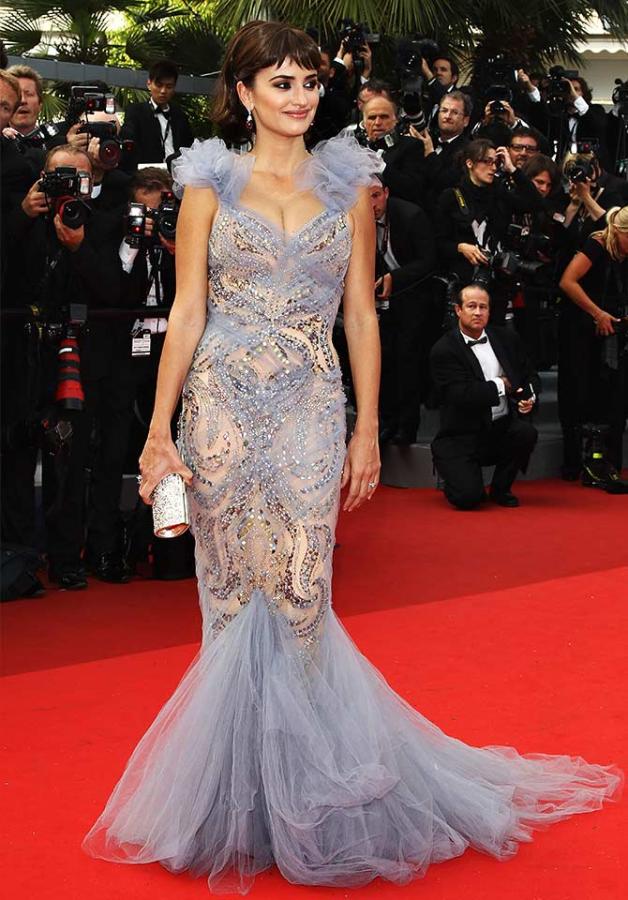 IMAGE: The flashbulbs would not stop when Penelope Cruz stepped onto the red carpet in an embellished chiffon mermaid gown in 2011. The Cannes veteran was an impressive showstopper for the brand.
Photograph: Andreas Rentz/Getty Images

5. Aishwarya Rai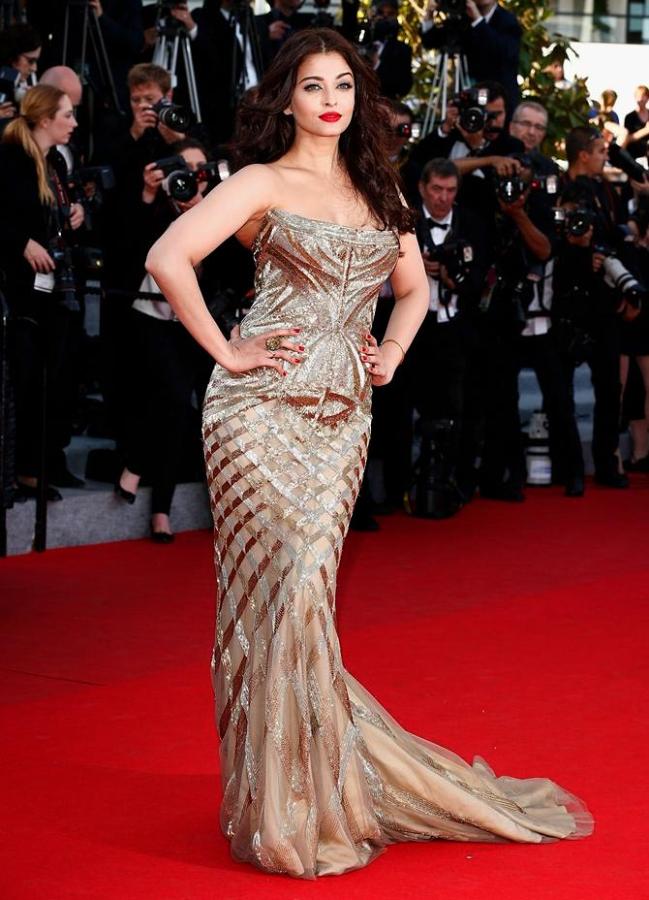 6. Laetitia Casta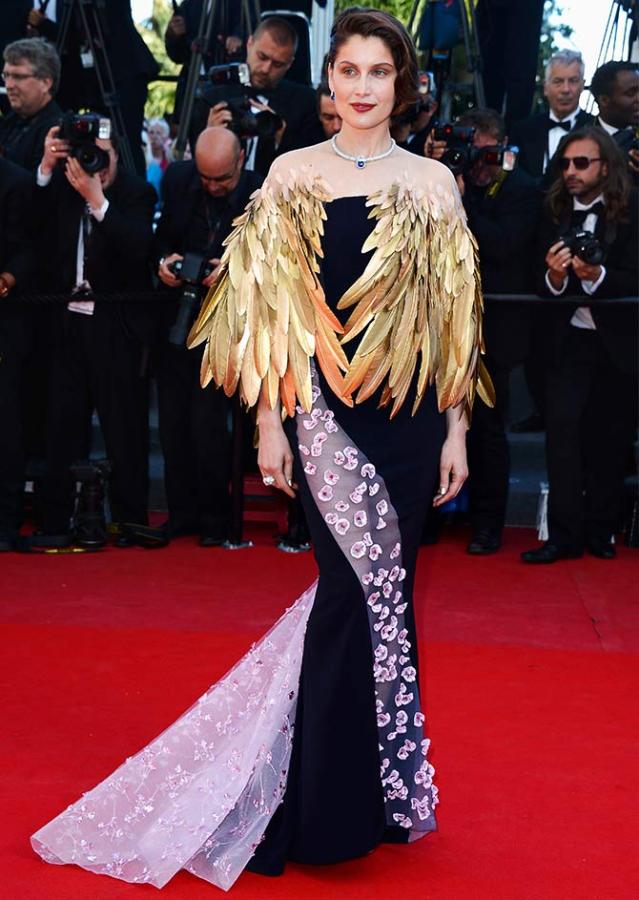 IMAGE: French actor-model Laetitia Casta, one of the first L'Oreal ambassadors at Cannes, continues to keep it edgy. In 2013, she picked this Christian Dior creation and jazzed it up with a gold feathered bolero from the designer's spring summer collection.
Photograph: Pascal Le Segretain/Getty Images

7. Karlie Kloss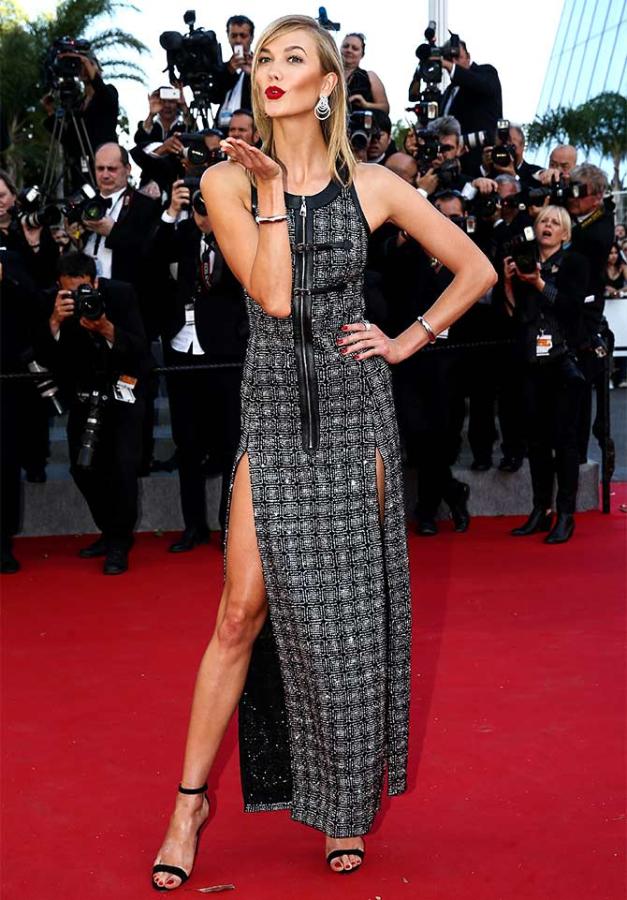 IMAGE: Karlie became the face of the brand in 2014. In an interview to Elle UK, Cyril Chapuy, the brand's global president described the Victoria's Secret model as 'the perfect combination between grace and modernity, intelligence and hard work'.
The cameras loved her first turn at the festival in 2015.
Photograph: Andreas Rentz/Getty Images

8. Nicole Kidman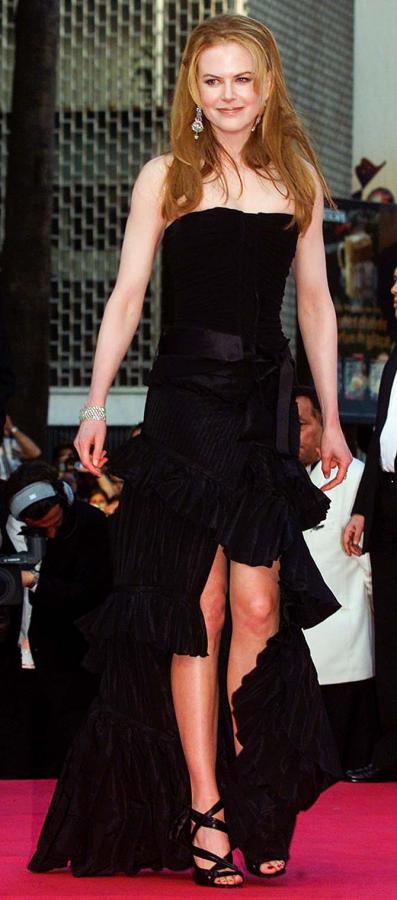 IMAGE: There are many reasons why Nicole Kidman is hailed as the queen of the Cannes red carpet. Her 2001 red carpet walk for Moulin Rouge is just one of them.
Photograph: Reuters

9. Scarlett Johannson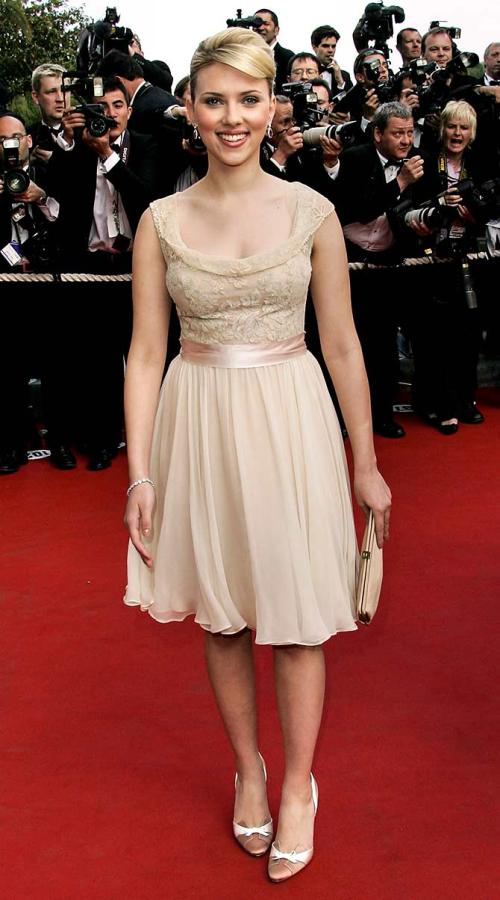 IMAGE: Only a brand ambassador like Scarlett Johannson could charm the audience in a simple cream dress (in 2005) amid a seas of gowns.
Photograph: MJ Kim/Getty Images and Pascal Le Segretain/Getty Images for lead image
10. Freida Pinto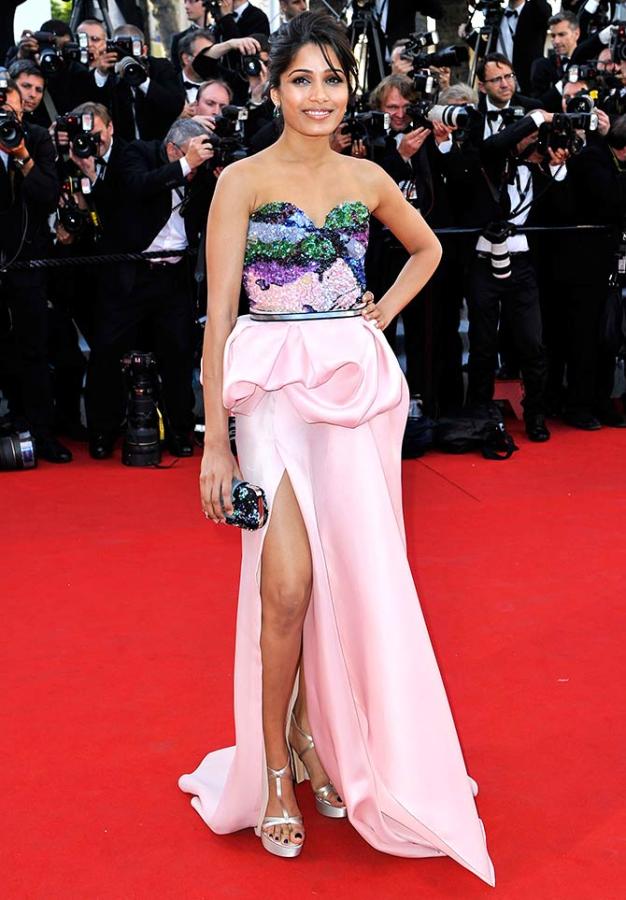 IMAGE: Post the success of Slumdog Millionaire, Freida Pinto was signed on by the brand in 2009. And the red carpet watchers could not get enough of the girl from Mumbai when she made appearances in couture creations like this one from designer Michael Angel.
Photograph: Gareth Cattermole/Getty Images

11. Rachel Weisz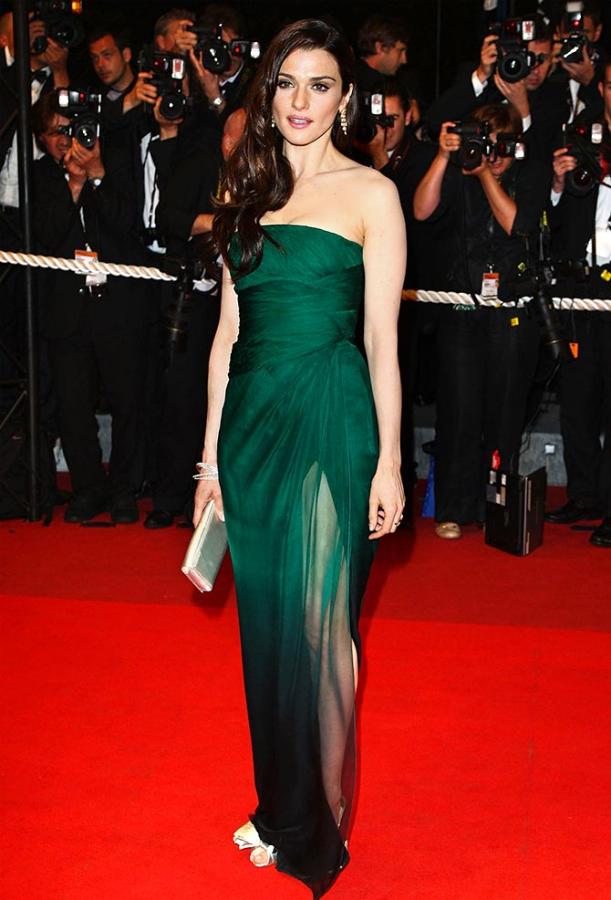 IMAGE: 'A determined and a forward-thinking woman, a brilliant and an engaged actress' is how the brand described her when they chose Rachel Weisz as an ambassador. She's proved her talent on the red carpet every single time.
Photograph: Gareth Cattermole/Getty Images

12. Eva Longoria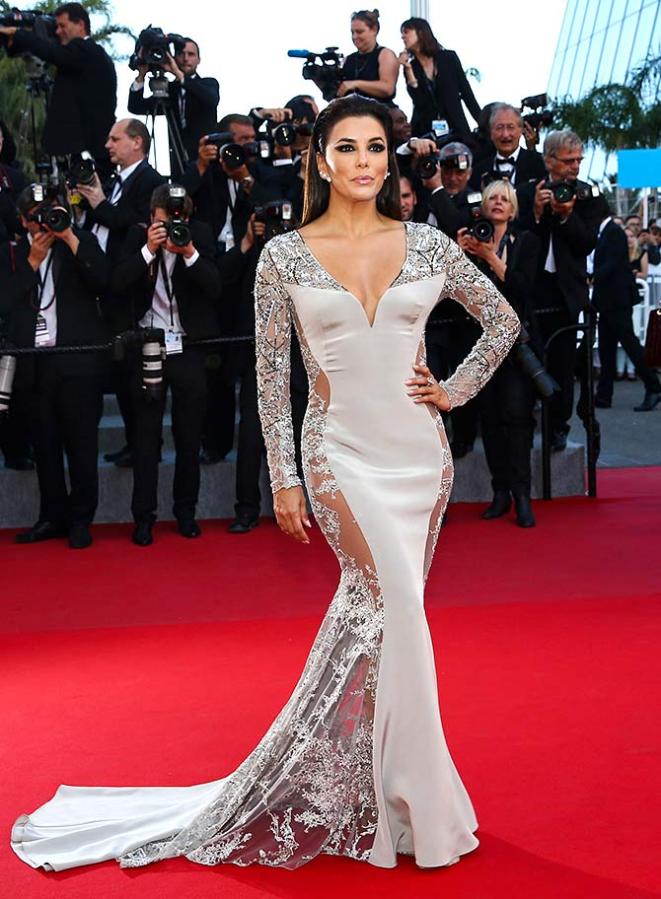 IMAGE: There is no missing Eva Longoria's presence on the Cannes red carpet.
Photograph: Andreas Rentz/Getty Images

13. Jane Fonda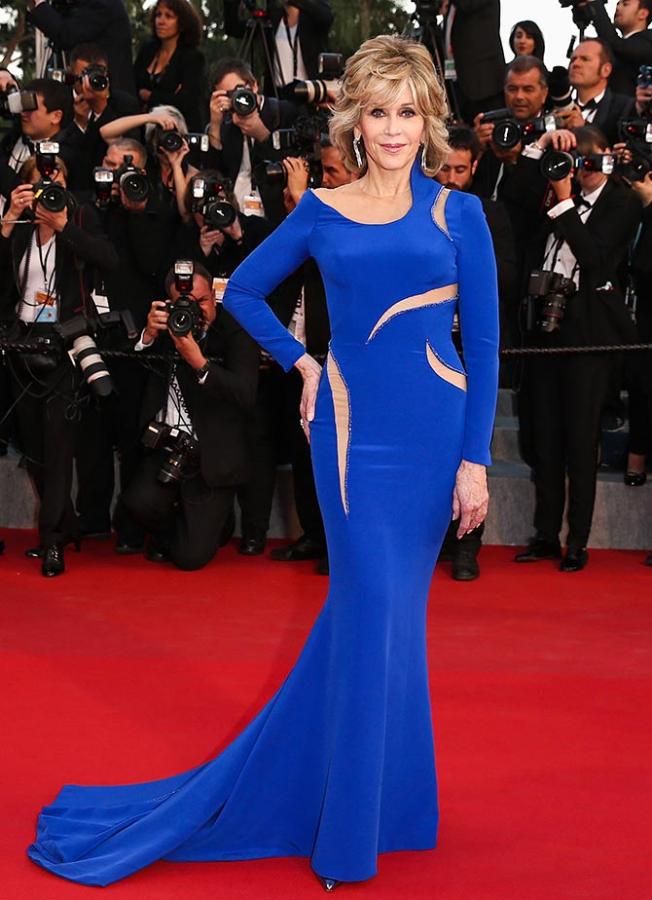 IMAGE: Even at 79, Jane Fonda can create quite a stir. 'A beauty icon with unique talent' is how the brand describes the veteran.
Photograph: Andreas Rentz/Getty Image

14. Naomi Watts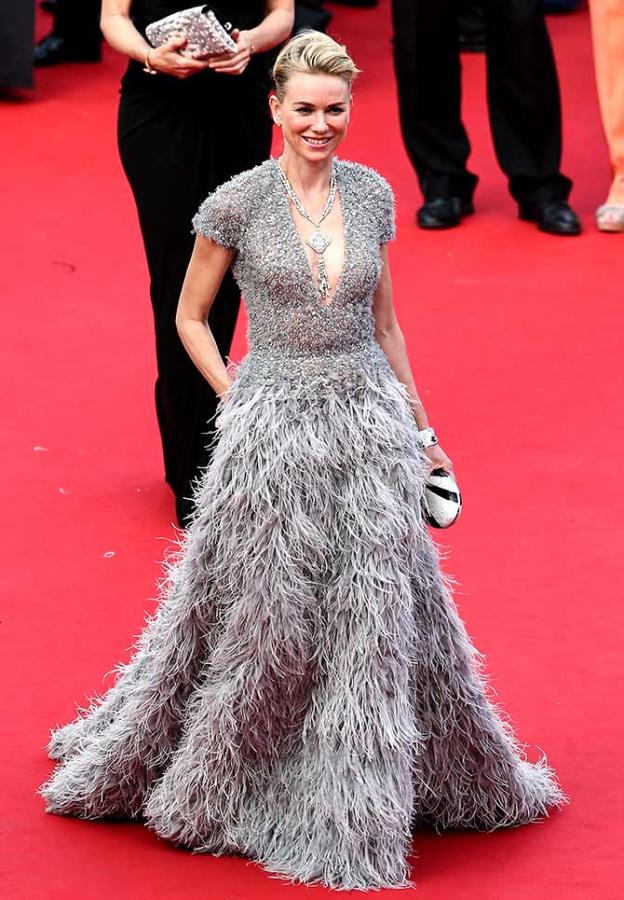 IMAGE: Naomi, then 46, was signed on in 2014. Calling her a 'symbol of genuine and radiant beauty, the brand's president Cyril Chapuy added that she's 'luminous, sincere and charismatic'.
She swept the red carpet in this feathered creation in May 2015.
Photograph: Andreas Rentz/Getty Images

15. Sonam Kapoor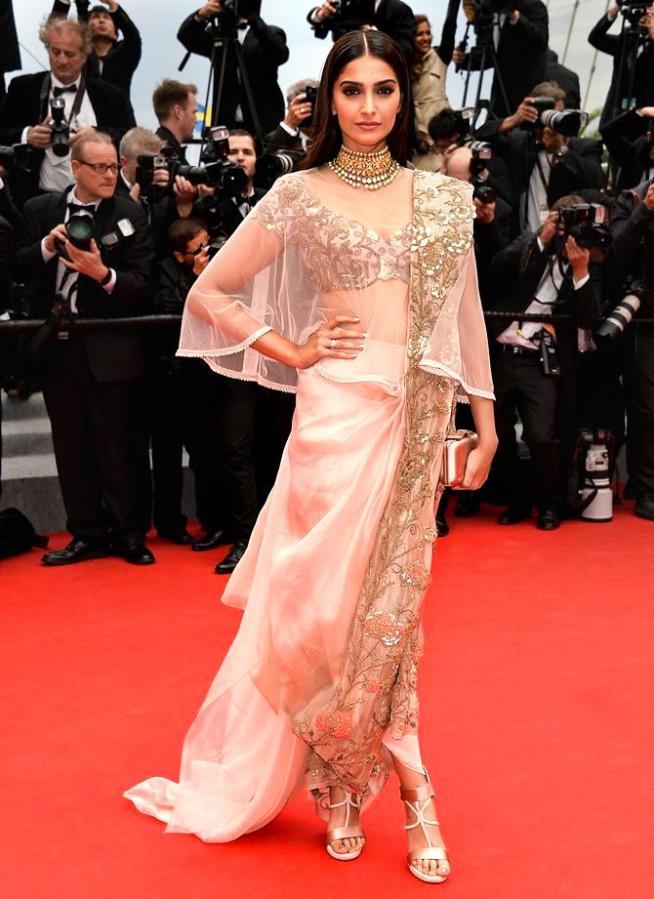 IMAGE: Right from the time Sonam Kapoor made her debut at the film festival in 2011, she's been a critics and crowd favourite. Unlike her predecessors, she took risks -- flaunted a nose ring, wore a cape and got it right -- case in point this Anamika Khanna-styled sari gown she wore in 2014.
Photograph: Pascal Le Segretain/Getty Images

16. Blake Lively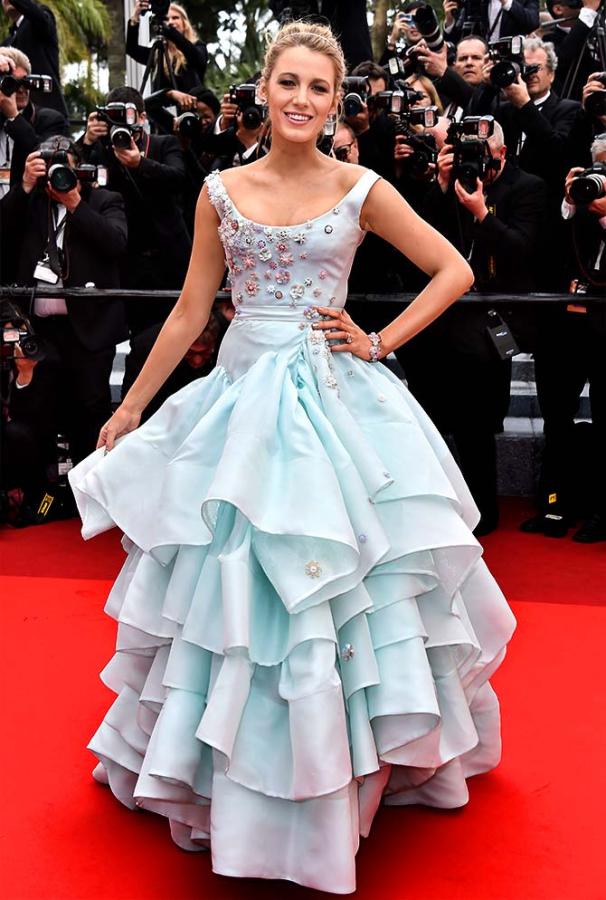 IMAGE: In 2013, Blake Lively became the brand's spokesperson and made her mark with fairytale outings.
Photograph: Pascal Le Segretain/Getty Image

17. Julianne Moore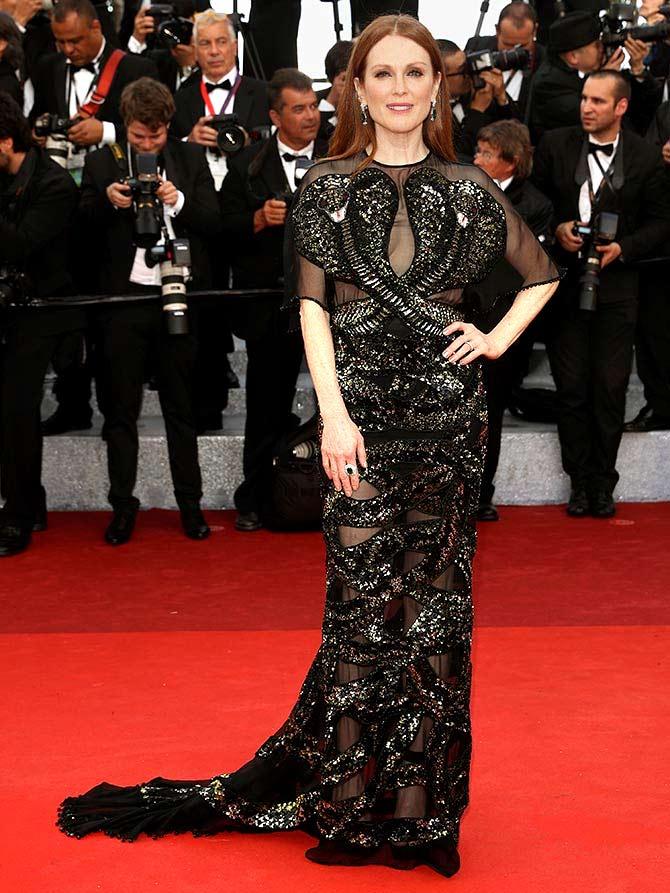 IMAGE: In 2013, Julianne was chosen to represent the modern woman for the brand -- one who is passionate, confident, driven and natural.
Among her signature red carpet looks for Cannes is this black and gold dress with cobra inspired bodice, which she wore to the opening night of the festival in 2016.
Photograph: Andreas Rentz/Getty Images

18. Natasha Poly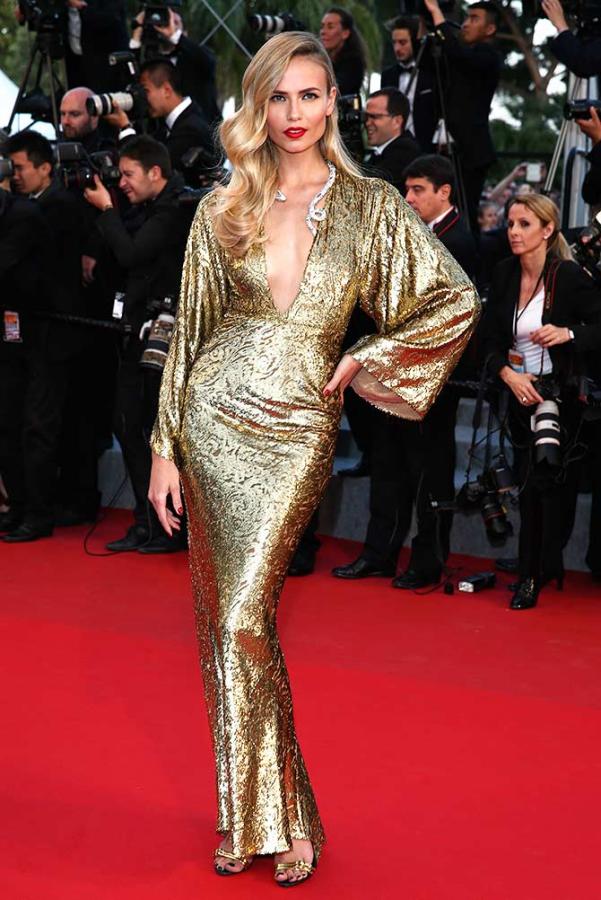 IMAGE: Since she bagged a role as brand ambassador in 2012, Natasha Poly has made sure her red carpet looks -- like this Michael Korrs gown accessorised with a statement Boucheron necklace -- don't go unnoticed.
Photograph: Andreas Rentz/Getty Images

19. Katrina Kaif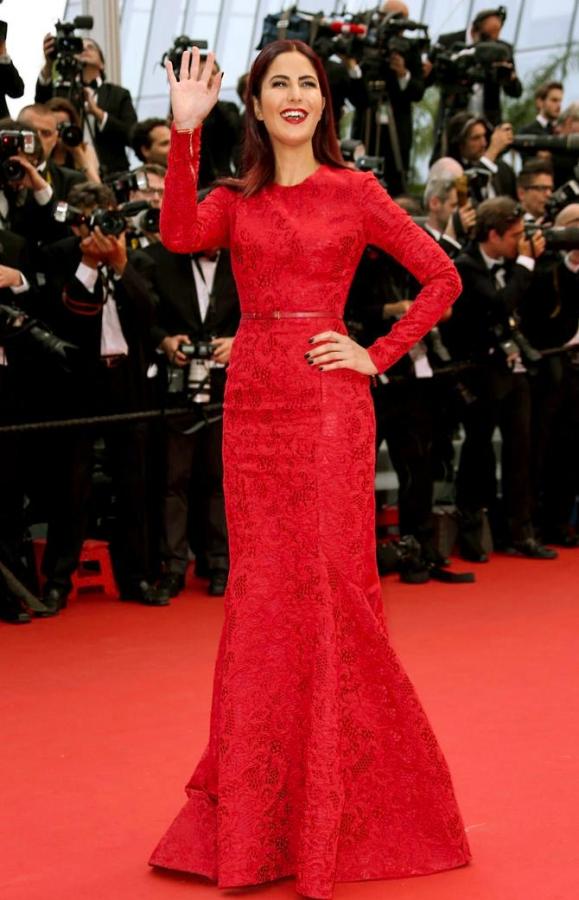 IMAGE: Katrina Kaif may have had only a brief stint at the festival in 2015, but her red Ellie Saab number is not forgotten.
Photograph: Danny E Martindale/Getty Images
20. Deepika Padukone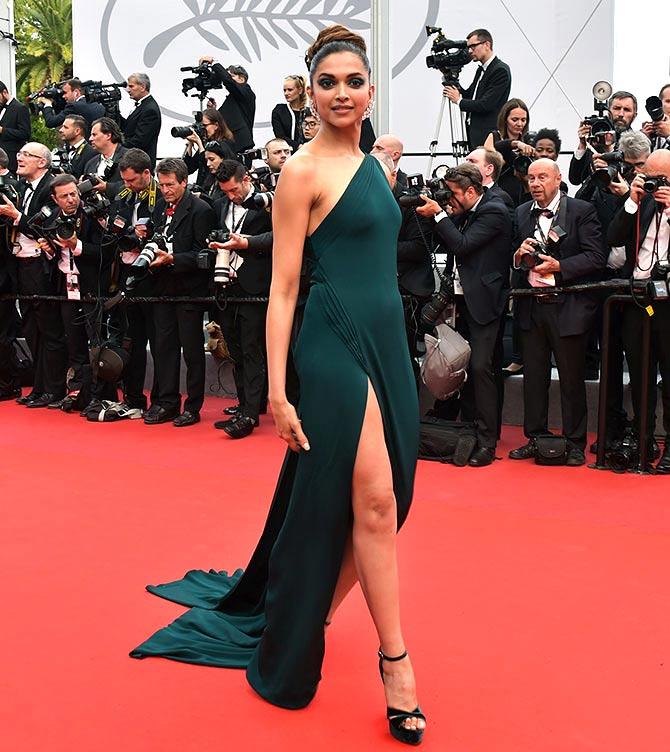 IMAGE: The brand's newest global ambassador, Deepika Padukone, knew the world was watching her every move and she made it worth our while.
Photograph:

Pascal Le Segretain/Getty Images
Did you know?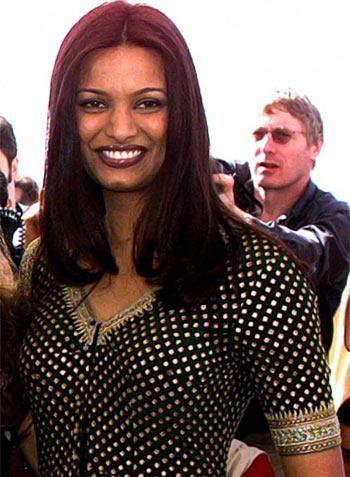 In 1999, Diana Hayden was the first Indian L'Oreal ambassador to walk the red carpet at Cannes. The former Miss World wore an embellished green salwar kameez with a red dupatta to her first photocall where she posed alongside Claudia Schiffer, French actor Virginie Ledoyen and Laeticia Casta.
She appeared at the festival three years running.
Photograph: Reuters