Because every fashion week could do with some :-)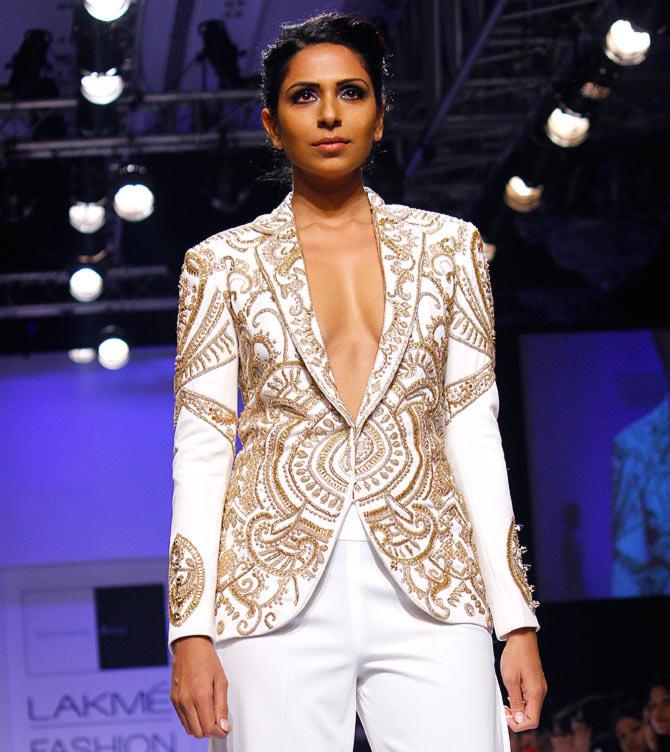 Candice Pinto walks the runway in a Sonaakshi Raaj outfit.
We start with this divine photograph of Candice Pinto in a jacket by Sonaakshi Raj (above)!
---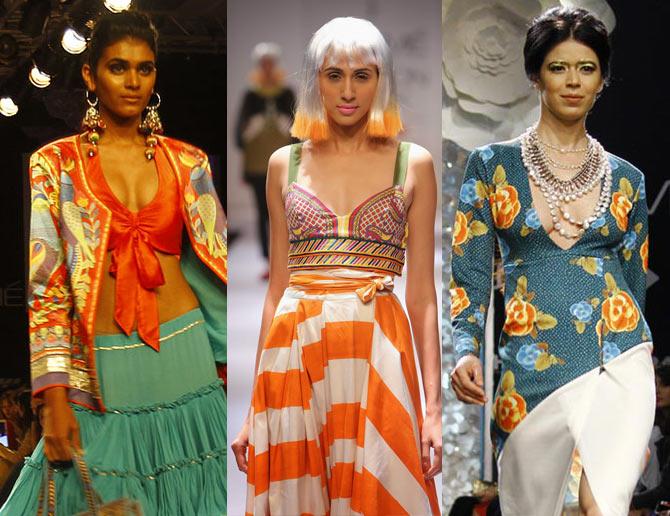 (L-R) Designs by Rizwan Beyg, Easton Pearson and Masaba Gupta
Up next we have this one from Pakistani designer Rizwan Beyg's flirty, sexy line.
Almost as colourful number from Easton Pearson...
And a stylish one from Masaba Gupta!
---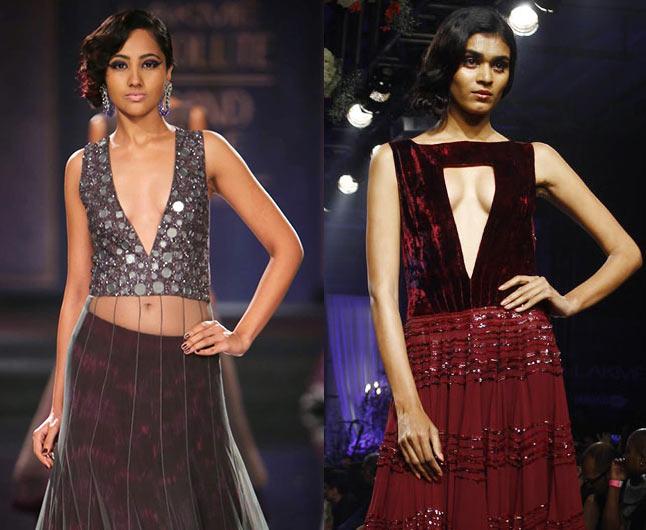 Designs by Manish Malhotra
We could not get our eyes off these Manish Malhotra creations. Could you?
---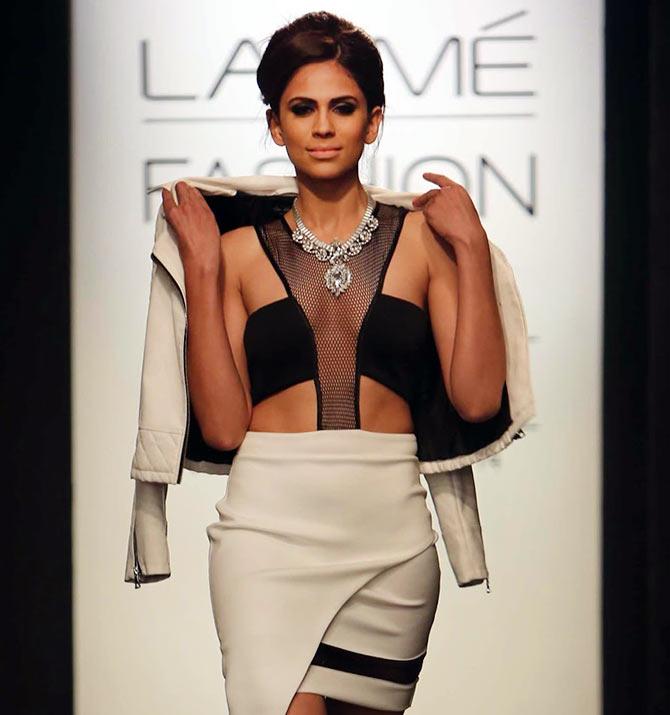 A model walks the runway for Miss Selfridge
And this one by Miss Selfridge had us trying hard to hold our jaws up!
---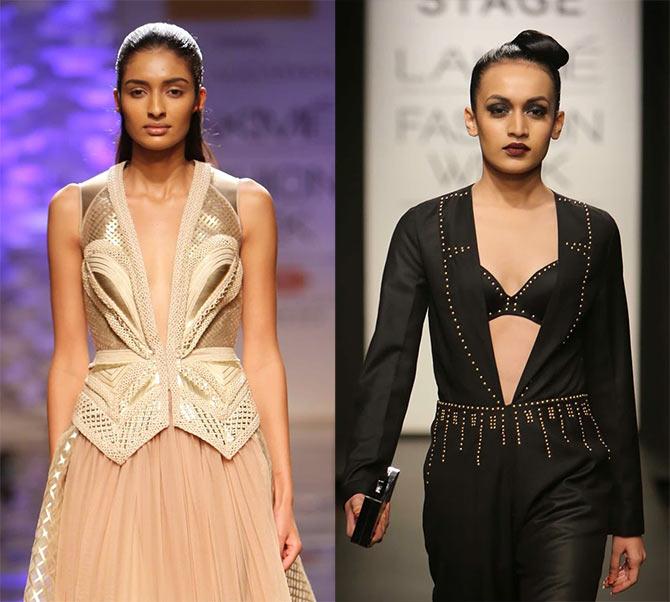 Designs by Amit Aggarwal and Arman Aiman
Amit Agarrwal dared us with this number from his ethereal collection.
And Arman Aiman took us right back in time with this vintage jumpsuit.
---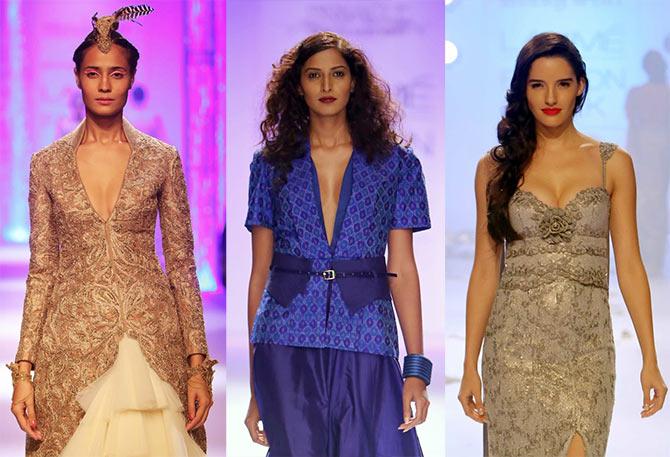 Designs by Shantanu-Nikhil, Shruti Sancheti and Rocky S
We bet you were looking at that headgear by Shantanu and Nikhil. Yeah right! :-P
And this one by Shruti Sancheti was rather elegant...
But the most daring of them all was this body-hugging one by Rocky S, don't you agree?