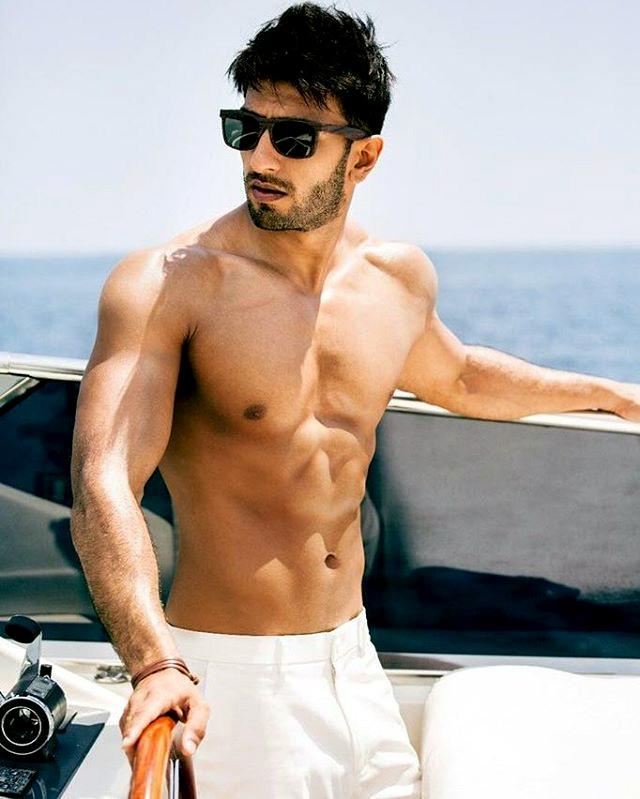 This multi-talented actor is the stuff of envy.
Not a single day goes by when Ranveer Singh isn't part of your daily samachar.
He's either winning awards for his acting skills. Or is stunning audiences with his quirky new looks.
From his experimental choice of characters in films to his daring persona, Ranveer knows how to meld success with style.
No wonder then that international magazine Esquire picked him as the Man of the Year!
While the magazine may have its own reasons for choosing him, we tell you why he absolutely deserves the title!
1. He is officially the Man of the Year!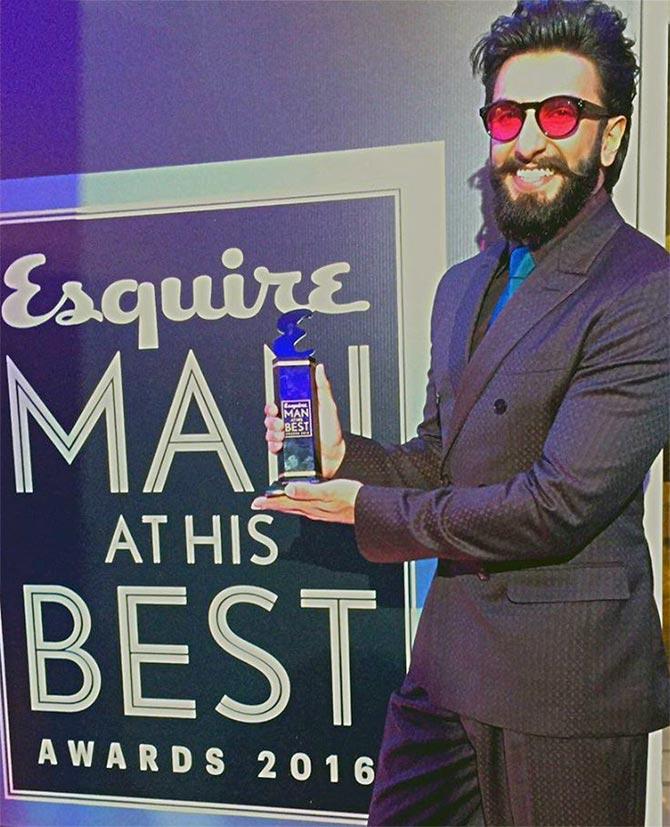 IMAGE: This talented Indian actor has seen a slow but steady rise to fame since his first film, Band Bajaa Baraat (2010). Over six years Ranveer's had his share of ups and downs. But that's not affected his larger-than-life attitude. A sign of a true winner. He was recently awarded the Man of the Year 'Middle East' title by Esquire at an award ceremony in Dubai. Accepting the award humbly and firmly, he added 'The best is yet to come.'
He jazzed up his black suit, styled by his favourite designer Nitasha Gaurav, for the event with a bright blue tie. His confidence tells you why he deserved the title over any other Indian actor.
Photograph: Kind courtesy Ranveer Singh/Instagram
2. He is the king of swag!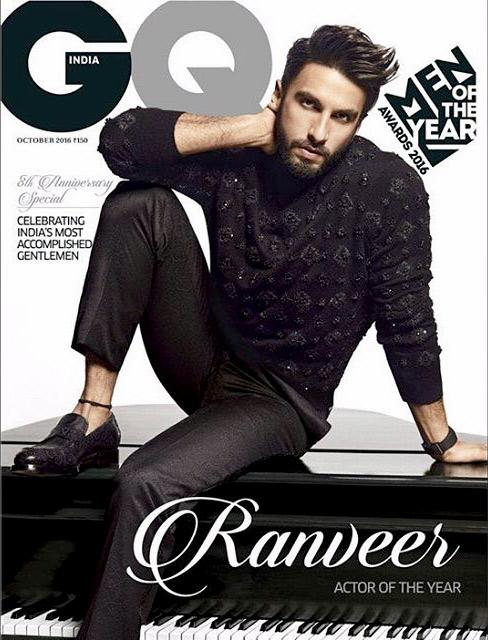 IMAGE: His impeccable sartorial choices show that the actor knows how to make a first impression. Bright coloured suits, a handlebar moustache or even the choti he sported for the movie Bajirao Mastani, Ranveer, Singh is miles ahead of the actors of his time when it comes to mastering experimental fashion choices. He's been the posterboy of leading magazines like Filmfare, Femina, Men's Health L'Officiel and GQ.
Photograph: Kind courtesy GQ magazine
3. He has a male bod to be envious of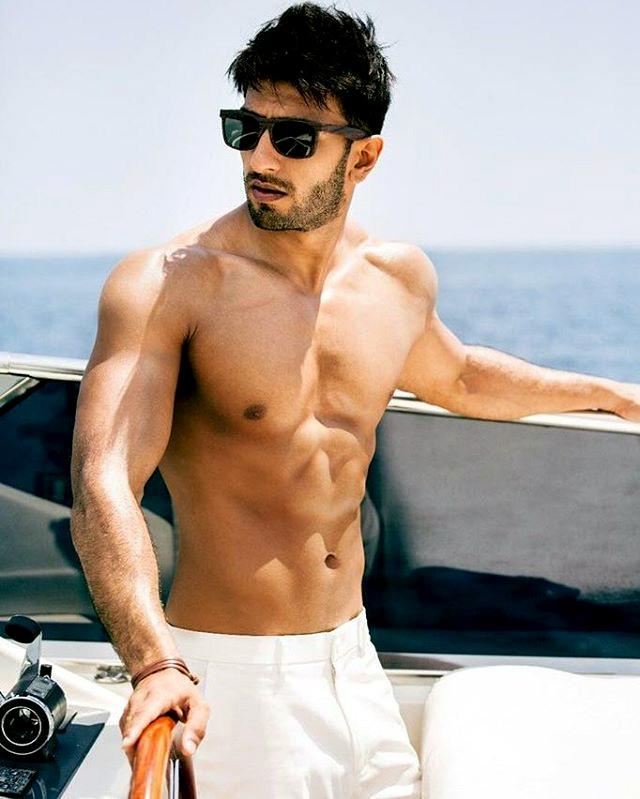 IMAGE: Maybe it's his rigorous workout. Or his love for Nutella. Or determination to look awesome in every frame. Whatever. But Ranveer Singh never fails to show off the perfect male bod when he goes shirtless. How can anyone look 'abs'olutely irresistible every single time? **temperatures soaring** Photograph: Kind courtesy Ranveer Singh/Instagram
4. He is a gentleman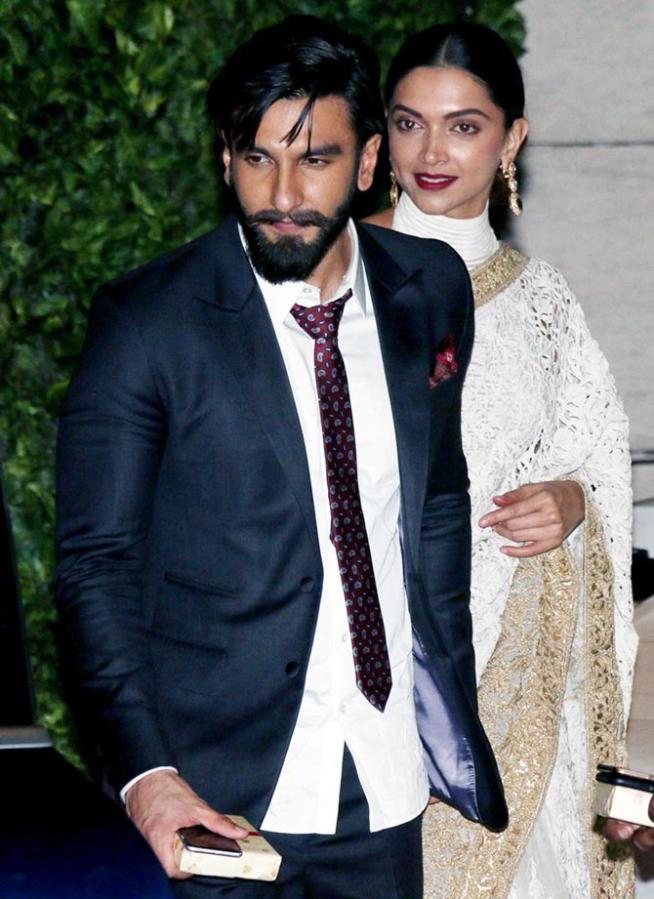 IMAGE: It is one thing to be a boyfriend. Entirely another to be a fine gentleman. Any girl will tell you that. Here, the actor is seen holding his lady love's hand as he escorts her to her vehicle after the Ambani bash. Not surprising that his chivalry made news.
Photograph: Pradeep Bandekar
5. He owns a wicked sense of humour
IMAGE: This goofy picture sums up his wickedness.
Photograph: Kind courtesy Ranveer Singh/Instagram
6. And all girls love him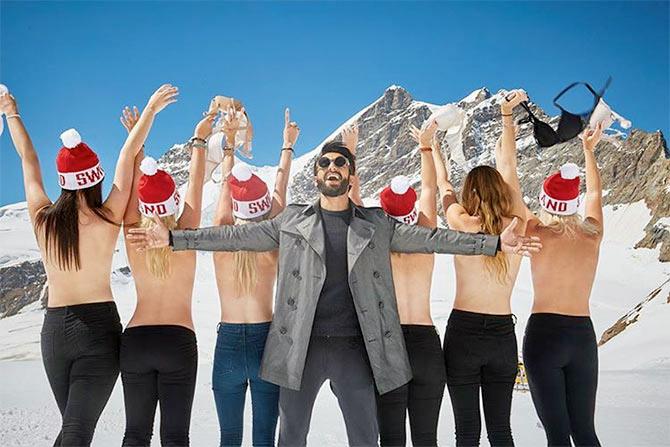 IMAGE: Give us one reason why girls shouldn't swoon over this gabru jawaan.
Photograph: Kind courtesy Ranveer Singh/Instagram
7. He is the master of disguise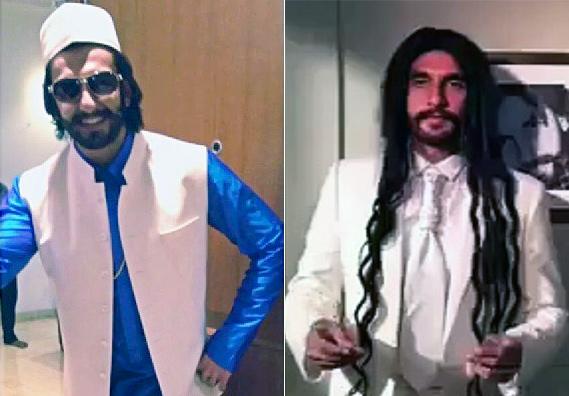 IMAGE: He's a super impersonator -- be it Govinda (left), Amrish Puri, Sunny Deol and even Taher Shah (right).
Photograph: Kind courtesy Ranveer Singh/Instagram
8. He has an emotional side too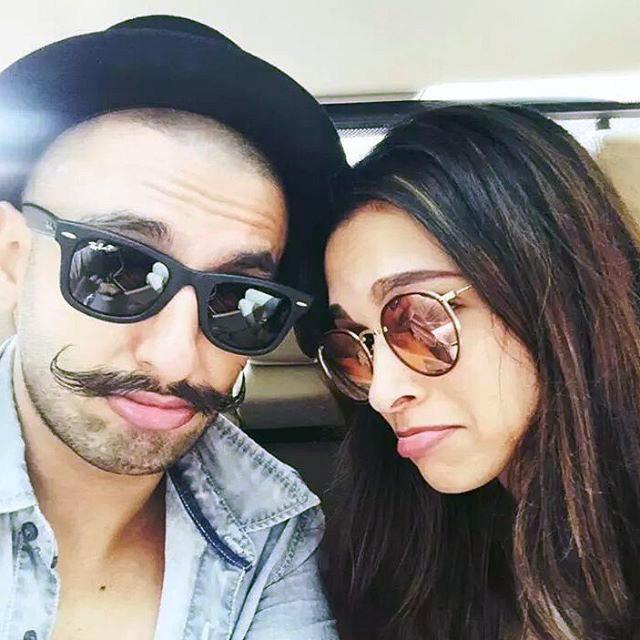 IMAGE: Remember his speech at Filmfare Awards where he dedicated his success to his parents? He may be a fun, carefree guy, but he has a heart of gold and values relationships.
Photograph: Kind courtesy Ranveer Singh/Instagram
9. He is an inspiring partner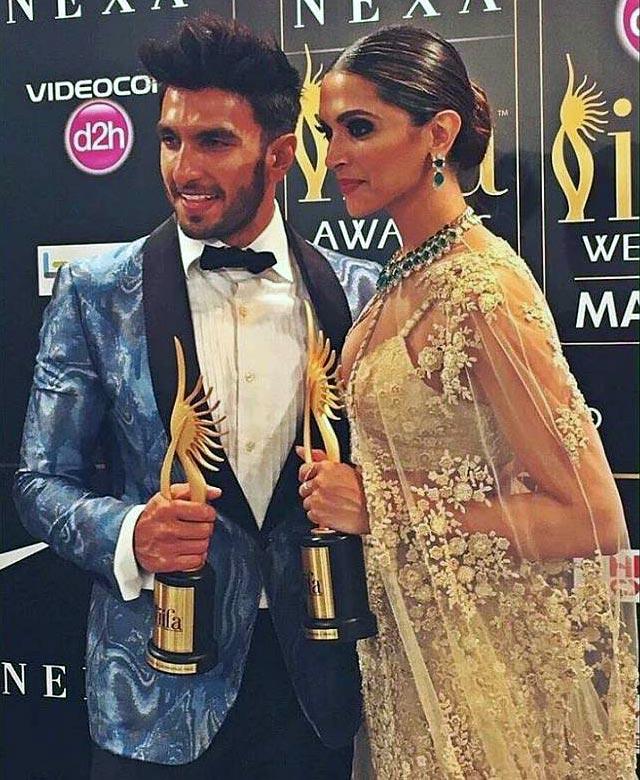 IMAGE: It definitely isn't easy to find a partner who works in the same profession and values your success as much as his own. It is inspiring to watch Ranveer dote on his girl every time she receives an award or prepares for an upcoming project. #RelationshipGoals, everyone!
Photograph: Ranveer Singh/Instagram
10. His infectious dance moves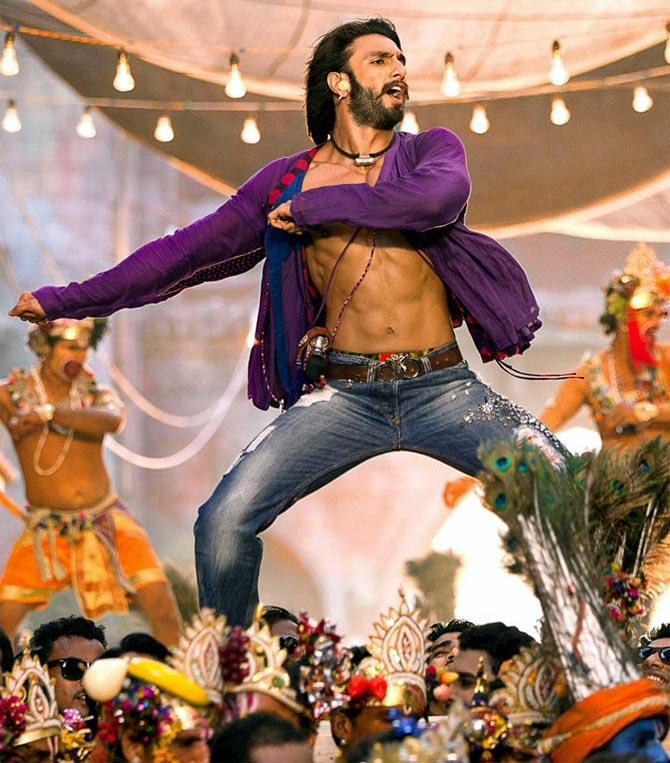 IMAGE: He's an actor who can act, dance AND entertain. He's a total bundlehouse of infectious energy. His thumkas, matkas and signature steps are copied by people of all ages.
Photograph: A still from Goliyon ki Raasleela Ramleela
11. His charming smile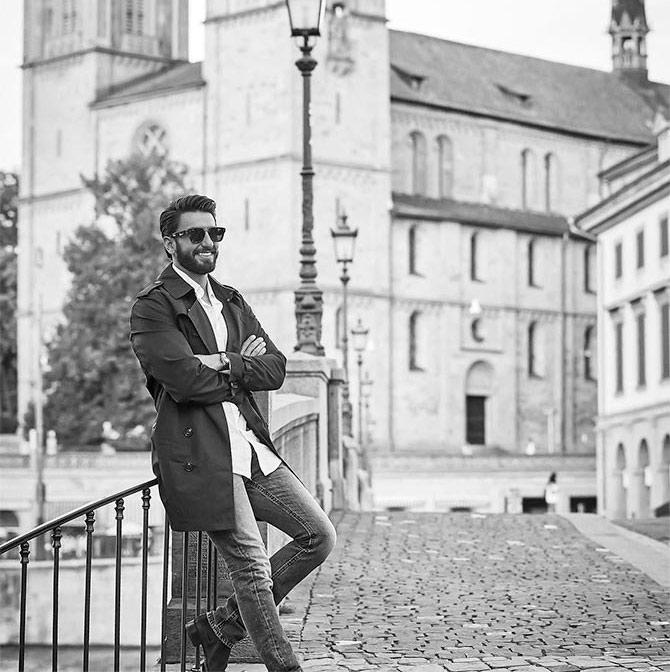 IMAGE: Uff that smile! One of the hottest bachelors in town, Ranveer can charm any girl on the planet with that boyish, naughty smile. Tell us if you disagree.
Photograph: Kind courtesy Ranveer Singh/Instagram