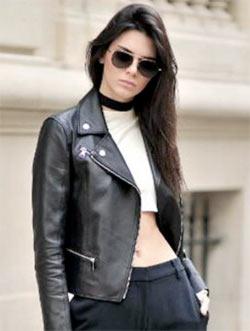 Find out who are the best dressed travellers in the world.
The holiday season is here. It's time to pack your stuff and get going!
Considering it's summer, your travel must-have list includes a pair of cool sunnies, a sexy bikini and accessories like hats and scarfs. But what about your airport look?
British Airways recently released its list of best dressed travellers.
Take a cue from these celebrities on how to fly in style.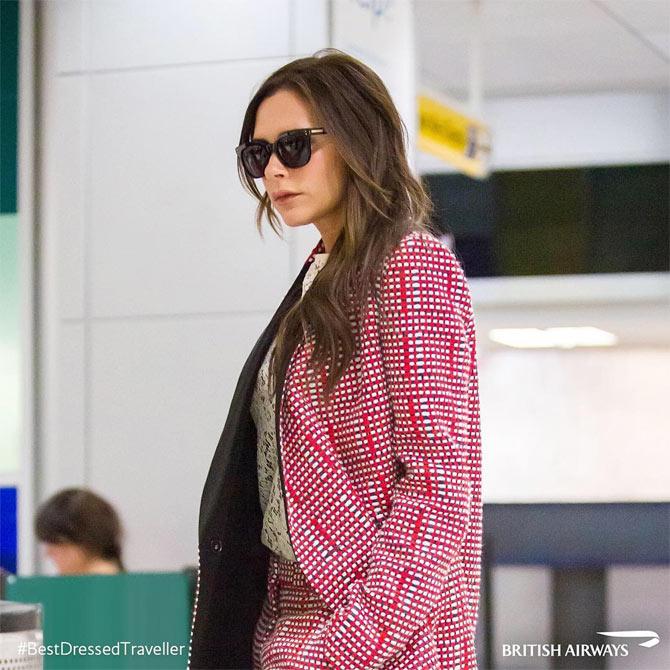 IMAGE: Victoria Beckham's style has gone from spicy to sophisticated over the years. When it comes to travel, she embodies effortless chic and power dressing. Look how she wears the print-on-print and rocks the androgynous look! And she never goes overboard with accessories -- just a pair of sunglasses is what she needs to complete her travel look. Photograph: Kind Courtesy British Airways/Instagram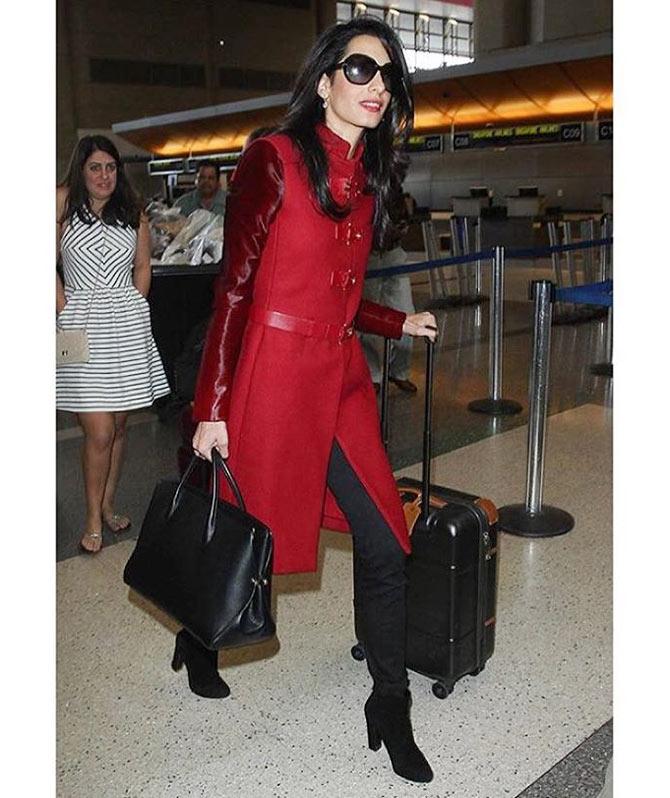 IMAGE: Amal Clooney always manages to turn heads with her classy style. Check out the red dual-tone Versace coat with oxblood sleeves with a belt cinched in her waist from one of her travels. The 36-year old human rights lawyer looks jet-lag proof with a dash of red lip stain and big shades. Photograph: Kind Courtesy Amal Clooney/Instagram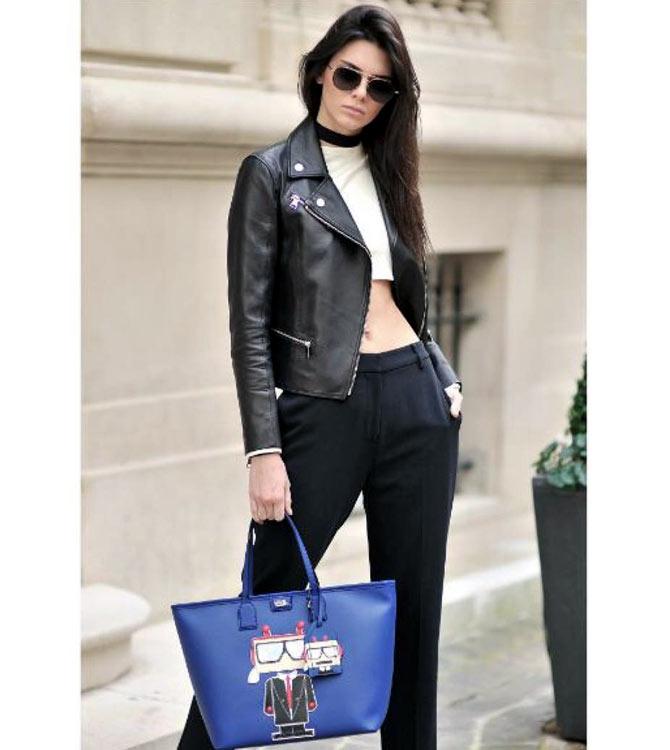 IMAGE: Also on the list is Kendall Jenner who never fails to add that badass touch! She likes to keep it hot, racy and comfy. Pay attention to a few of the keys to her travel outfit -- she wears a choker around her neck, a leather jacket and opts for a bit of fun with a bright hued, cartoon printed tote. Photograph: Kind Courtesy Kendall Jenner/Instagram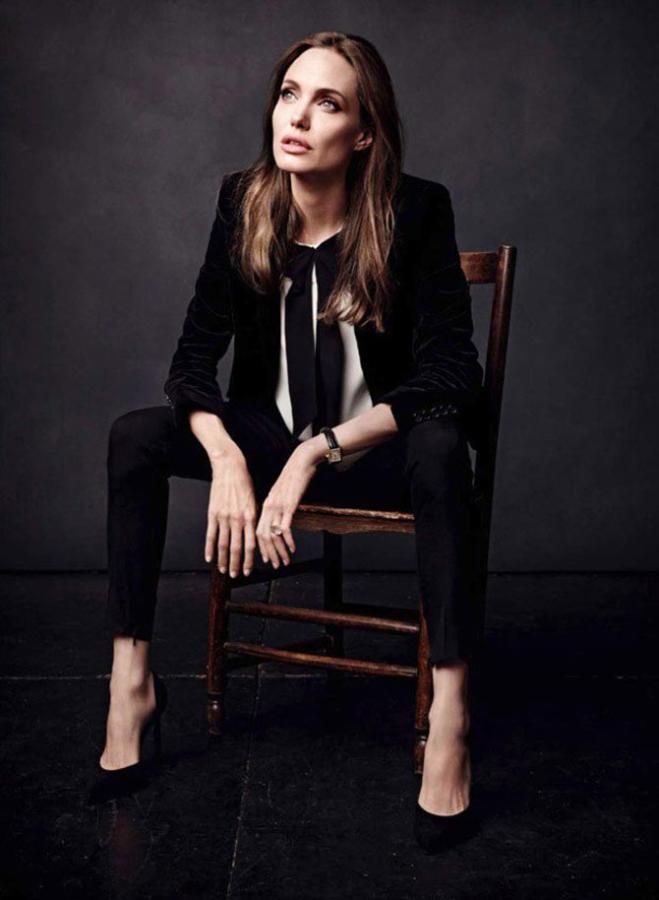 IMAGE: You will usually find Angelina Jolie breezing through airports in all-black ensemble -- be it her outfit, sunglasses, shoes or her over-sized bags. The next time you step out, think black. Photograph: Kind Courtesy Angelina Jolie/Instagram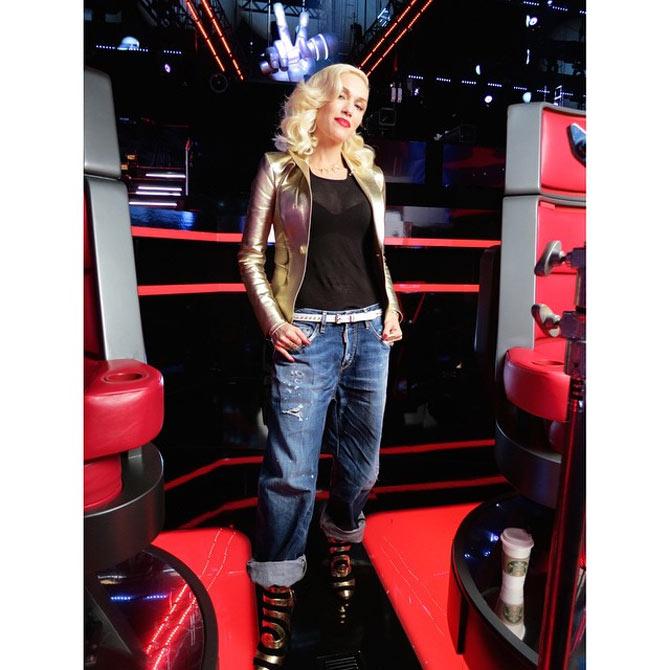 IMAGE: Bright and edgy, that is Gwen Stefani's travel style. From quirky combat boots, baggy denims to shiny jackets, Gwen swears by them during her travels. Photograph: Kind Courtesy Gwen Stefani/Instagram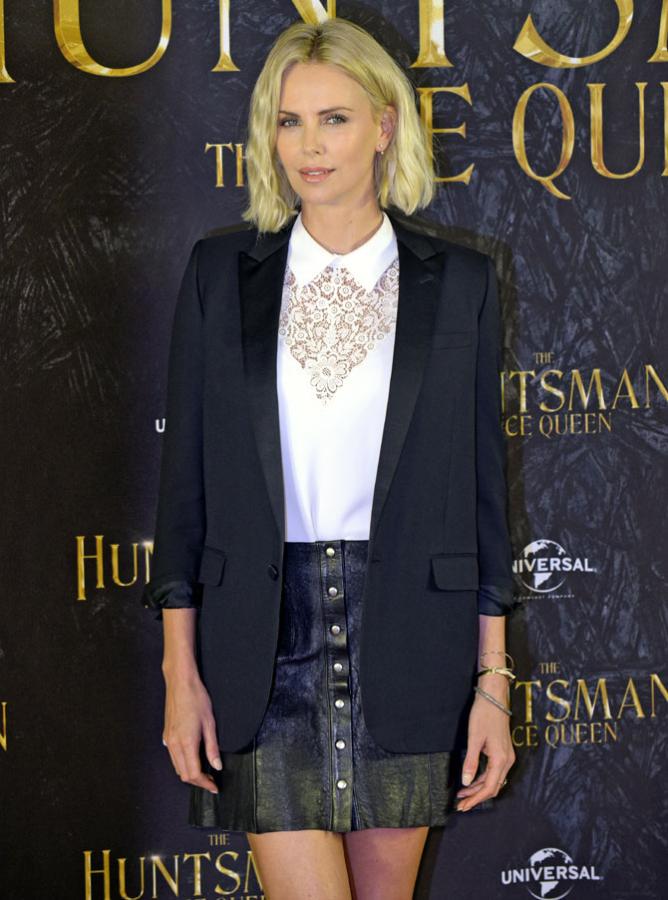 IMAGE: Charlize Theron keeps the fashion police impressed all throughout and how! Dressed to the nines, Charlize's style is a combination of smart and feminine. Photograph: Christian Augustin/Getty Images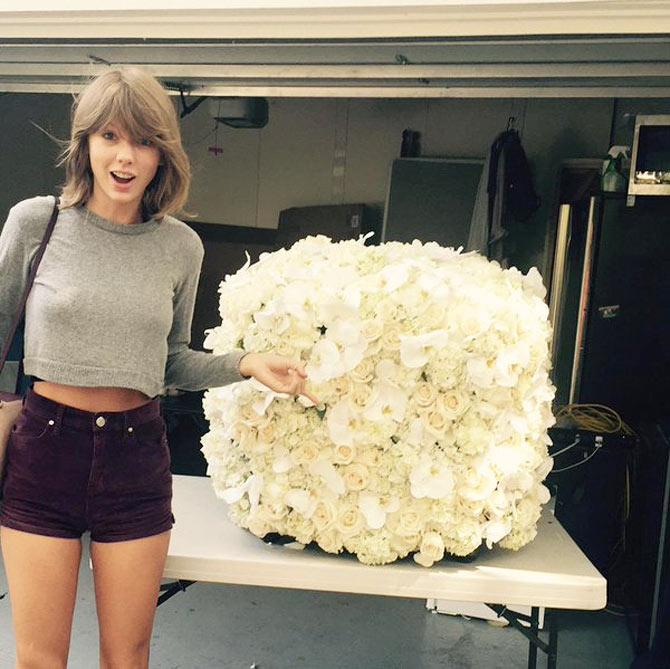 IMAGE: Who says you should only wear denims or sweat pants when you are travelling? Taylor Swift hardly gives her signature style a miss -- a cropped tee over a pair of shorts, a sling bag and a pair of tasseled loafers. She strikes the perfect balance between trendy and peppy. Photograph: Kind Courtesy Taylor Swift/Instagram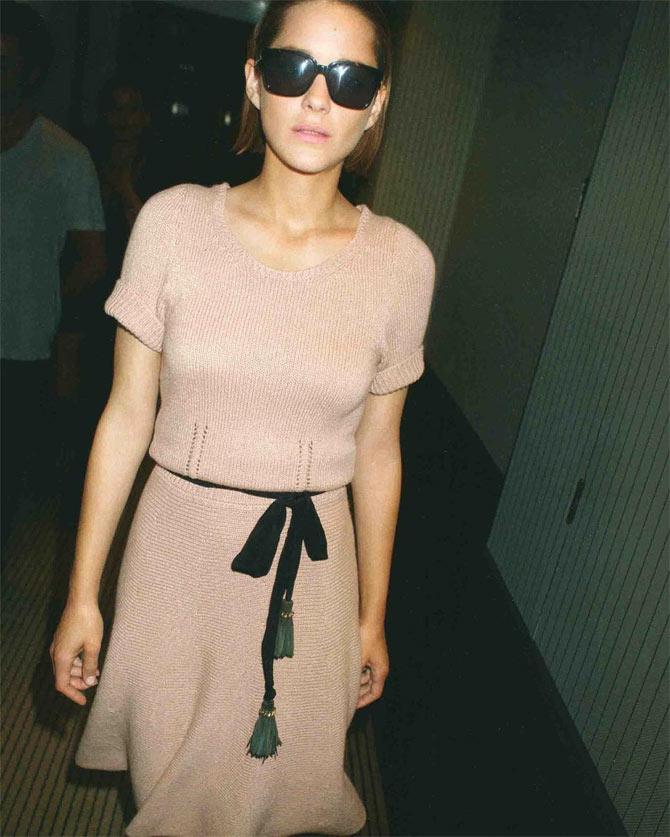 IMAGE: From smouldering red carpet appearances to stylish off-duty look, Marion Cotillard's incredible sense of fashion shows us how cool French girls are. The French actor has ample lessons in how you can rock the slinky silhouettes. Photograph: Kind Courtesy Marion Cotillard/Instagram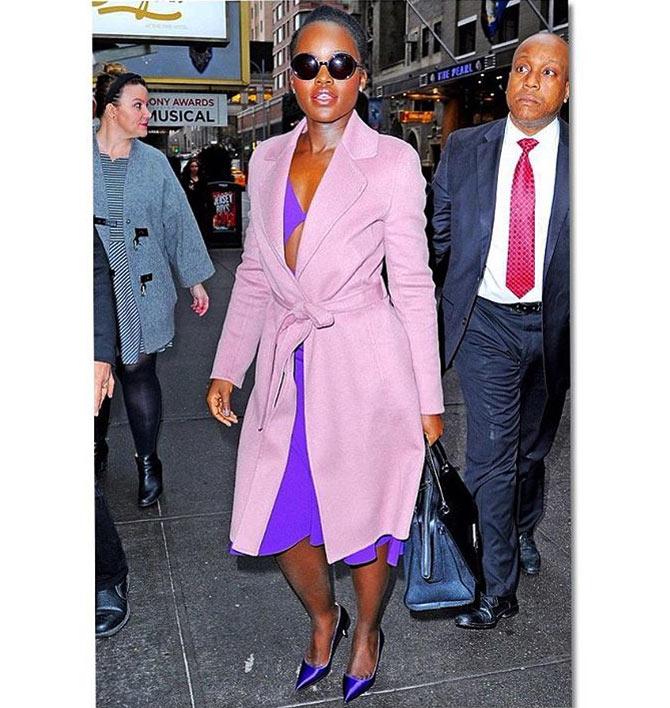 IMAGE: Lupita Nyongo's outdoor styles are eye-arresting. Sample the colour co-ordinated pumps and contrasting trench coat she is wearing! Photograph: Kind Courtesy Lupita Nyong'o/Instagram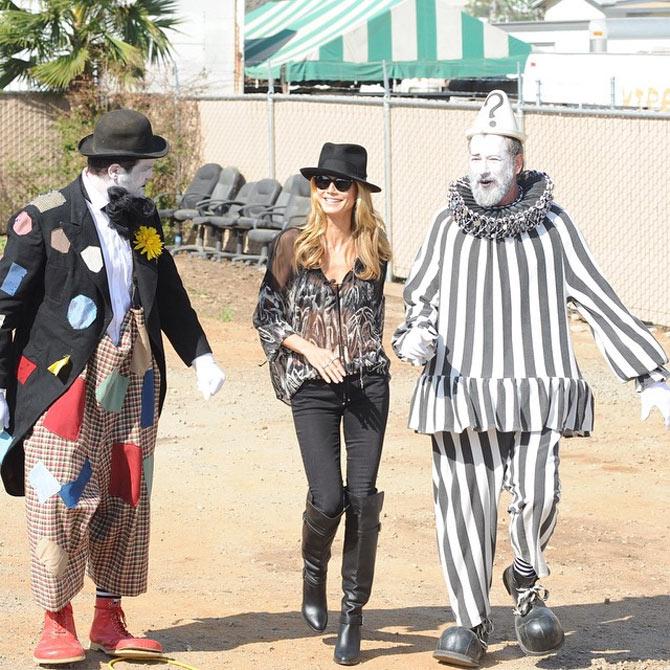 IMAGE: Even when she's not walking the ramp, German model Heidi Klum is busy giving us fashion lessons. We like the way she blends fashionable thigh high leather boots with loose, comfortable tops. Add a hat and you're all set for summer. Photograph: Kind Courtesy Heidi Klum/Instagram