This is what we want to do all summer long, what about you?
No summer is complete without a trip to the beach. And there's no better way than cooling off from the scorching summer heat by taking a dip in the sea, isn't it?
If you are planning to head to the beach anytime soon, these pics will give you some serious goals.
Take a look!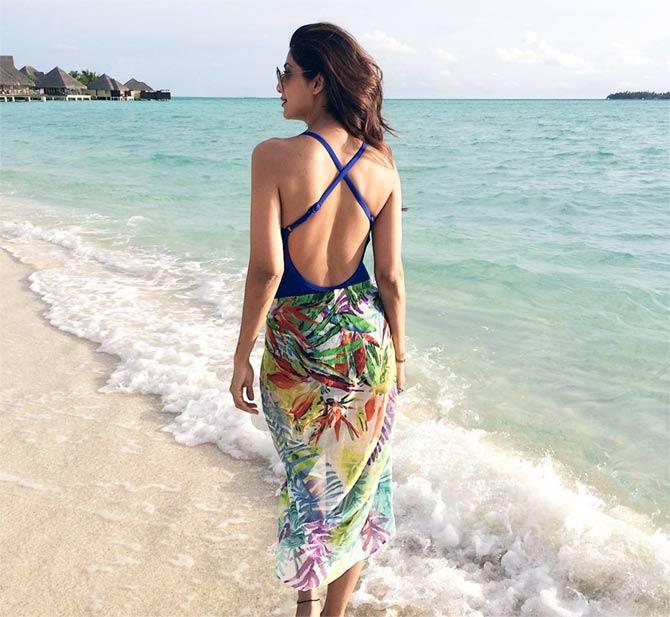 IMAGE: No one understands how to dress up for the beach better than Shilpa Shetty Kundra. Photograph Courtesy: Shilpa Shetty Kundra/Instagram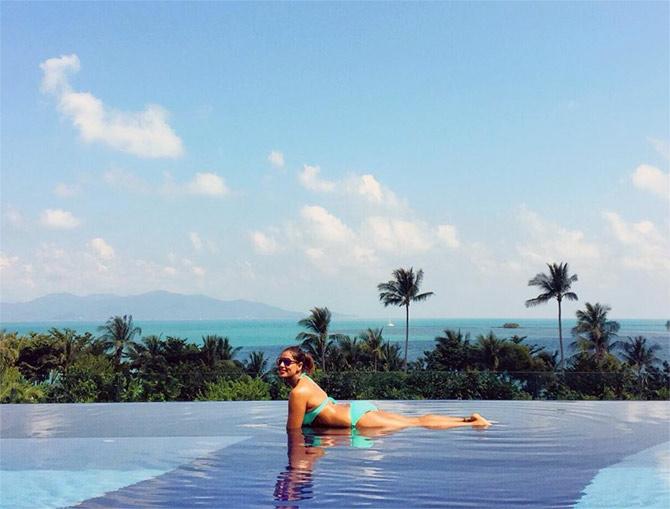 IMAGE: Take a cue from Bipasha Basu on how to enjoy the view of the beach from an infinity pool. Not to mention how this pic makes us go green with envy. Photograph Courtesy: Bipasha Basu/Instagram
IMAGE: Natasha Oakley in a sizzling bikini pose reminds us of Baywatch, what about you? Photograph Courtesy: Natasha Oakley/Instagram
IMAGE: Unleash your adventurous side and try surf boarding like Lisa Haydon. Photograph Courtesy: Lisa Haydon/Instagram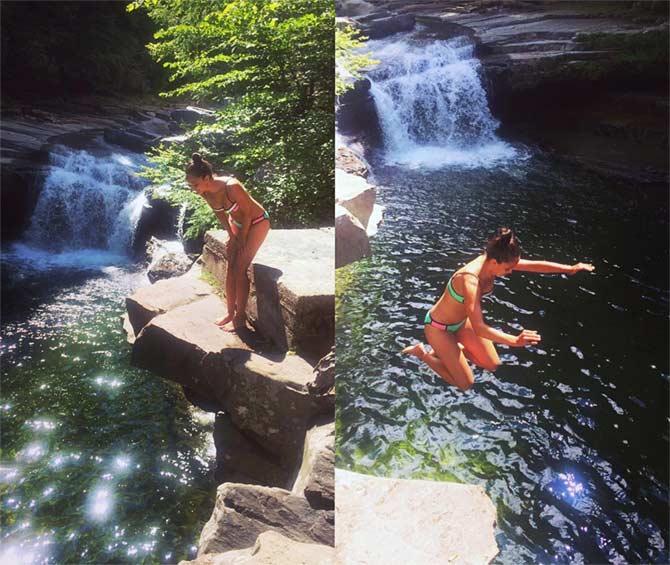 IMAGE: When was the last time you took a plunge? Angela Jonsson listens to her heart and does just that. Photograph Courtesy: Angela Jonsson/Instagram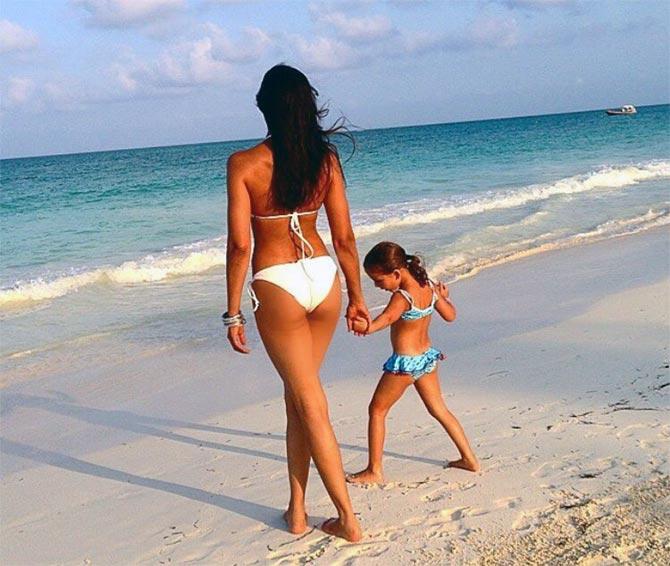 IMAGE: Perhaps a quiet leisure time on a beach is just what you need. Padma Lakshmi takes a stroll with her daughter. Photograph Courtesy: Padma Lakshmi/Instagram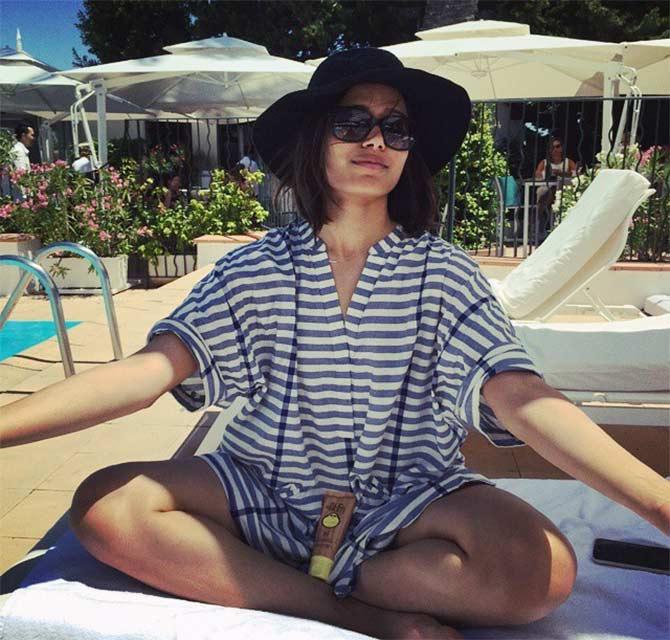 IMAGE: Or just brave a suntan, the Freida Pinto way! Photograph Courtesy: Freida Pinto/Instagram
IMAGE: Who says that you got to act like a grown-up all the time? Make your trip to the beach fun like Victoria's Secret model Alessandra Ambrosio. Photograph Courtesy: Alessandra Ambrosio/Instagram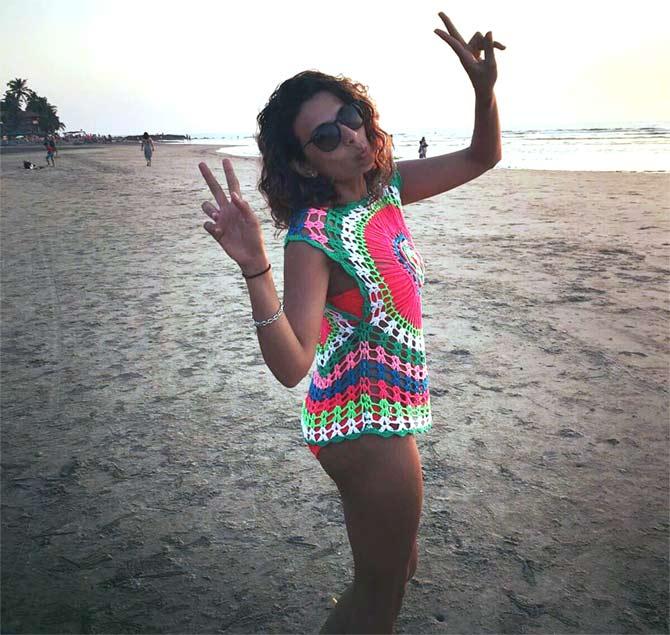 IMAGE: Beach outfits don't need to be boring, do they? Take a cue from model Pia Trivedi. Photograph Courtesy: Pia Trivedi/Instagram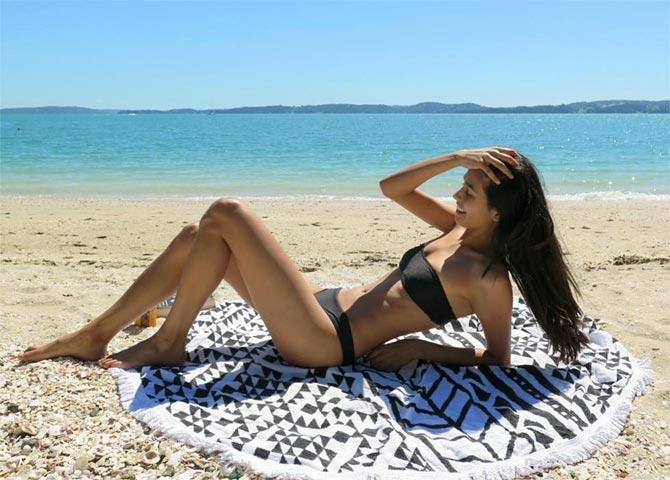 IMAGE: New York based Indian model Ashika Pratt tells you how to soak up the sun. Photograph Courtesy: Ashika Pratt/Instagram