When it comes to immersive experience, only a handful of headset makers deliver consistently, says Khalid Anzar.
Google Daydream View VR headset: What sets it back in India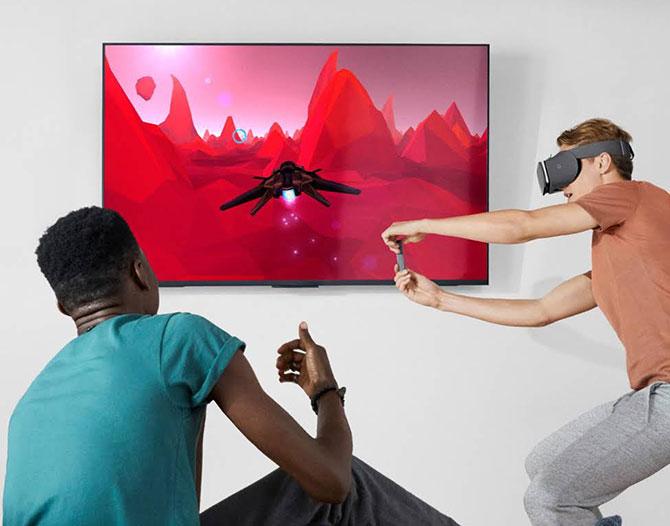 Photograph: Courtesy google.com
The virtual reality market has immense potential for VR headset makers.
However, when it comes to immersive experience, only a handful of headset makers deliver consistently.
Search engine and technology giant Google earlier used its fair amount of experience in the field of virtual reality to come up with its smartphone-based VR headset, the Daydream View.
Recently, the headset received a design upgrade and a Bluetooth controller, and the list of compatible smartphones was expanded.
The upgraded Daydream View VR headset now comes with enhanced fabric design, extended smartphone support and a Bluetooth-enabled controller that doubles up as a remote to navigate around the Daydream's interface, interact with apps and play games.
The headset is easy to mount on head, thanks to a new head band, and feels light even after extended usage.
More importantly, the band is adjustable, so it can be mounted even with the cap on.
The utility of the headset remains largely the same as its predecessor.
It pairs with a smartphone using NFC -- open the front cover, put the smartphone in, close the cover and secure the phone with the elastic band on top.
The remote controller, on the other hand, needs to be paired with the phone using Bluetooth to enable remote-based functions.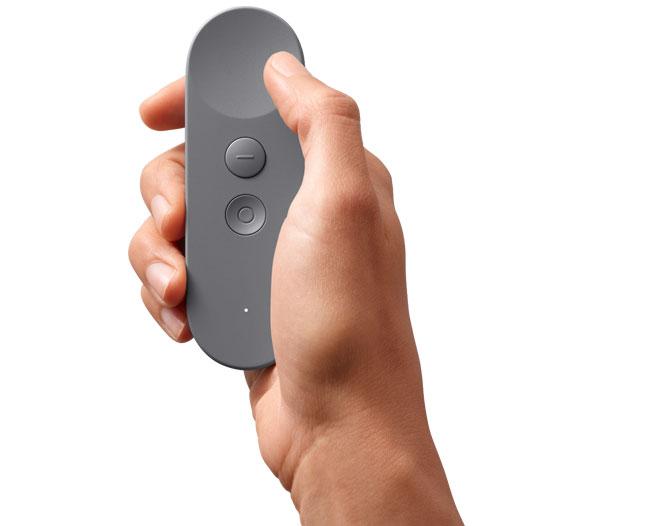 Photograph: Courtesy google.com
Once all the pairing and connecting is done and the VR headset is mounted, the remote controller asks for recalibration of the view through long-pressing of the app key in the desired direction.
After being calibrated, the VR headset shows a list of apps compatible with the headset.
Currently, not many apps are available for Daydream View; but the most-used ones like games, videos, TV shows are readily available and can be accessed right through the headset.
For starters, the VR headset supports YouTube VR, which shows normal videos on a flat or curved plane and immersive 360-degree videos.
There is a Street View app that allows virtual tours of famous locations around the world.
And there also are some third-party apps that can be added for enhanced VR experience.
As for the quality of VR experience, the smartphone-based experience is still far from perfect.
It is not the headset that hampers the experience but the screen quality and resolution, which are the main pivots for a good VR experience.
The Google Daydream View headset is available on Flipkart for ₹7,999.
At this price, the VR headset with motion controller offers comfortable and immersive VR experience.
However, even after adding more smartphones to the compatible list, the use of Daydream VR headset is limited to just a handful of devices which caps the purpose.