Ashish Narsale/Rediff.com compares the two new Pixel phones, which are now available in India.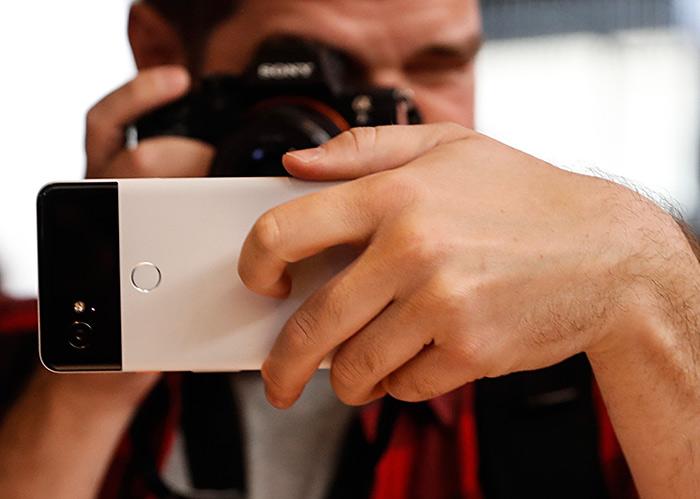 Photographs: Stephen Lam/Reuters
Google continues to use the same design language as the earlier Pixel phones with few cosmetic changes.
But the screen to body ratio varies on Pixel 2 and Pixel 2 XL, which became available in India today.
Pixel 2 XL, built by LG, brings 18:9 full-screen-displays to the phone.
The smaller variant is built by HTC, but Google brings its squeeze gesture to both the variants to trigger Google Assistant, Google calls and calls its Active Edge.
Both the variants come almost with the same hardware configuration except a few.
Both the variants run on Android 8.0 Oreo out of the box.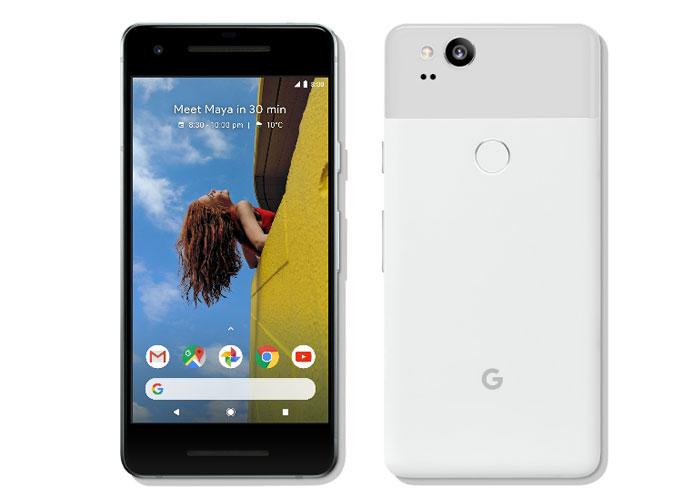 Photographs: Courtesy store.google.com
Display and dimension
Google Pixel 2 has 5-inch AMOLED display with a 16:9 screen to body ratio, which brings cinematic value to the display but looks outdated.
Pixel 2 XL uses the P-OLED screen, the same as LG V30, with screen to body ratio of 18:9 in a 6-inch screen.
Google Pixel 2 uses 2.5d Corning Gorilla 5 glass whereas the XL uses 3d curved Corning Gorilla 5 glass to give us the feel of immersive edge-to-edge experience.
This time Google has included the Always-On display on its devices to see notifications at a glance without having to unlock the phone.
the Pixel XL with a full screen display has thick top and bottom bezels to house front stereo speakers.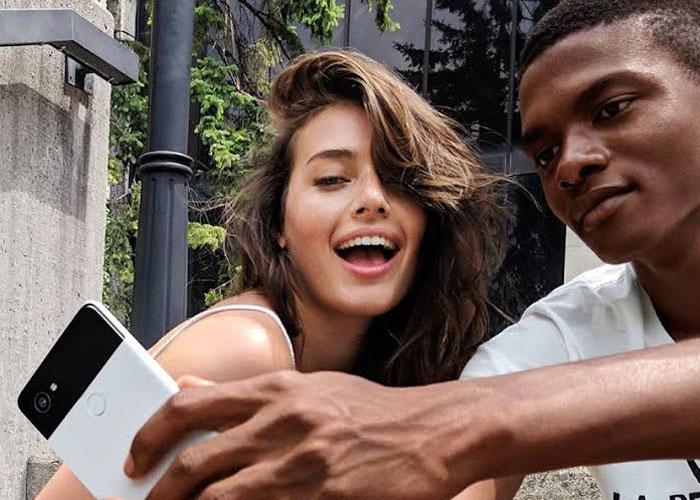 Photographs: Courtesy store.google.com
Camera
The cameras on both the Pixel variants are the same.
Interestingly, Google uses only a single camera setup instead of dual camera setup that is all the fad these days with flagship phones.
It uses a 12MP Dual Pixel Phase detection camera with hybrid OIS+EIS (Optical Image Stabilisation + Electronic Image Stabilisation).
And not to forget, it also uses laser auto focus.
The camera comes with a wider f/1.8 aperture and a 1.4 micron pixel size.
You may ask: what about the most used portrait mode?
To get DSLR-like portrait photo effects and blurring the background from the subject, Google explains that its Dual Pixel camera does work like two cameras.
Google uses the Dual pixel image sensor technology and machine learning to isolate foreground from the background.
Each dual pixel gives a left and right view; using this data Google creates a true depth map which, combined with machine learning, gives a DSLR like effect.
But that's not all: the same portrait mode can be achieved on the front 8MP f/2.4 fixed focus camera using machine learning.
For videos, Google uses its hybrid OIS+EIS to get stutter-free professional videos.
Google has also included the beta version of its Google Lens app.
Google Lens can be used to interact with the real world. For example, when the camera is focused on a book it will give you all the information about the book.
Google has also included Augmented Reality, that is, superimposing computer generated animated images on the real world and interacting with them.
Processor, memory and storage
Both Pixel phones use the same Qualcomm's Snapdragon 835 SOC as other major flagships.
Both Pixels come with 4GB RAM and with variable memory space ranging from 64/128 GB.
The SD card, though, is still missing.
But to compensate for this Google has provided unlimited online storage for pixel owners to store videos and photos taken at original quality, that is, high resolution until January 15, 2021.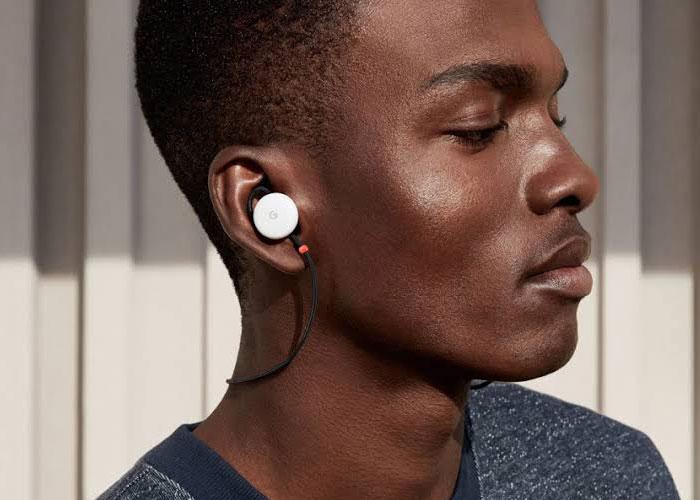 Photographs: Courtesy store.google.com
Sound
Both the Pixel phones come with front firing stereo speakers.
Though the 3.5mm audio jack is missing, you can use a headphone adapter to connect to your 3.5 mm headphone/earphone.
You can also enjoy wireless music using Bluetooth 5.0.
Battery and body
Google Pixel 2 has 2700 mAh and XL has 3520mAh battery.
Both support fast charging; Google claims that you can get 7 hour of battery life on 15 minute of charge.
Both have Aluminum uni-body design with a large glass visor that covers the rear camera.
The finger print scanner is ergonomically placed below the camera.
The Google Pixel 2 comes in Just Black, Clearly White and Kinda Blue colours, all named by Google 
The Google Pixel 2 XL comes in Just Black and Black and White combination.
Both the Pixels are IP 67 certified and are dust and water resistant.
Conclusion
If you want to experience Google's pure Android experience that combines AI with machine learning, then this is the phone.
The battery and camera performance is yet to be seen in the real world.
While the Pixel phones are all fine with specs and hardware, in India, the duo seem highly priced.
The Pixel 2 will be priced approximately at Rs 61,000 for 64 GB and Rs 70,000 for 128 GB models.
The Pixel 2 XL will be priced approximately at Rs 73,000 for 64 GB and Rs 82,000 for 128 GB models.
At these price points, won't you rather take a look at the keenly-awaited Apple iPhone X, the Note 8 or even wait for the Motorola Moto Z2 force?
Pixels at a glance