Much-needed modifications make the fifth instalment of the game stand out, says Kakoli Chakraborty.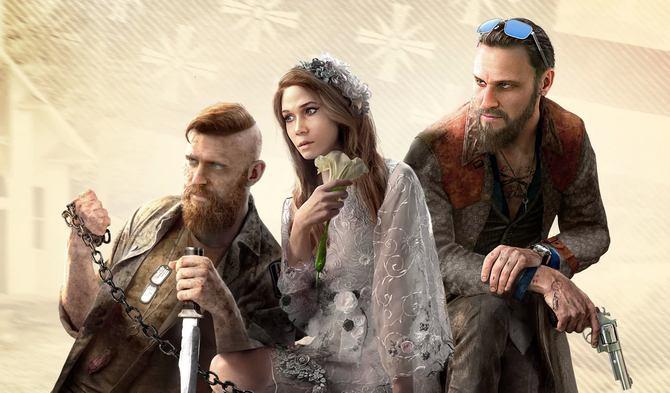 Far Cry 5, published by Ubisoft, is probably one of the most-anticipated games of the year.
Before its recent release, social media was flooded with pictures proclaiming the various pre-orders people had placed.
You play a rookie sheriff's deputy in Hope County, Montana and have to help the United States Marshalls arrest a religious doomsday cult leader.
I was preparing for a Waco-like showdown; instead the game sent me packing to apprehend the cult leader with US Marshall Burke, Sheriff Whitehorse and deputies Hudson and Platt in a helicopter.
Enter Joseph Seed, the leader of Eden's Gate who also goes by the name 'The Father' and looks like a cross between Jared Leto and Sam Rockwell.
He is flanked by his brothers John and Jacob and sister Faith.
He tells the fuzz, 'God won't let you take me' and lets himself be handcuffed. While you try to whisk him away, cult members attack and shoot the chopper down.
Joseph is free and you need to escape the cult.
Your allies are taken hostage and you end up being saved by a resistance leader.
It is one of my favourite opening sequences, especially since Amazing Grace starts playing in the background the minute you set foot inside the compound, which sets the tone for the story.
The game subtly hints at the power of Bible-thumping cults over naive Americans, but never says it outright.
Ubisoft has been chided for following the same template in every game.
I have 80 hours of Ghost Recon: Wildlands on record, so I was afraid of repetition. Thankfully, such was not the case.
The most welcome change is the absence of a mini-map.
You discover missions only if an NPC tells you about it or you're close to the mission area.
Also, a lot of the fauna will try to attack you.
So, not only are you battling the cult, you have to be wary of cougars, bears and even skunks.
However, you start noticing similarities with countless outpost clearing and convoy destroying missions.
Thankfully, the Seeds keep things interesting.
Another interesting aspect is the type of allies that you can make.
You can liberate citizens who will fight by your side.
And then there are the specialists and animal companions; the specialists can provide you with air support or bomb strikes, while the three animal companions -- Boomer the dog, a cougar called Peaches and a grizzly named Cheeseburger -- have their own unique abilities.
In all, Far Cry 5 is an immersive game that will have you hooked for hours. I already have 48 hours on record.