Abhik Sen would gladly invest in the BlackBerry KEYone if he were to consider his phone as just a business or communication device.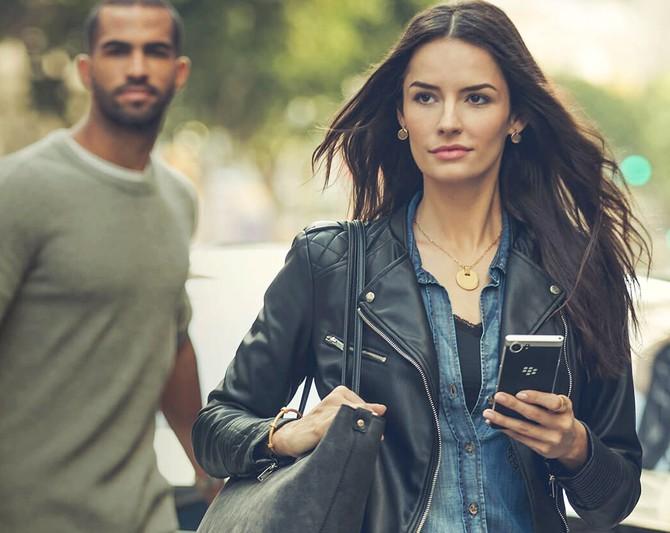 All photographs: Courtesy blackberrymobile.com
In all the years I have used phones with touchscreens, something was missing.
Four days into the review of the BlackBerry KEYone (₹39,900), I found out what: it was the feel of a physical keyboard.
The phone feels solid and a tad heavy; the black understated style feels at home in the boardroom.
I was looking forward to using the 35-key backlit keyboard, but it took me four days to get used to typing on the physical keyboard again.
Because of the tactile feedback, I ended up making fewer mis-types once I was set.
Also, even if I encountered sharp turns on my commute, my fingers never slipped, and I hit no wrong letters.
The keyboard's styling made me nostalgic about the Bold and Q10 -- two BlackBerry devices with arguably the best keyboards.
Plus, like the Q10, one could 'flick' words into sentences because of BlackBerry's excellent word prediction system; and the whole keyboard functioned as a touchpad.
But my fingers weren't flying across the keyboard. I probably type the fastest on an iPhone 7 Plus, and my speed on this one was probably 80 per cent of that, possibly because the keyboard is kind of cramped.
A surprise element was the spacebar, which doubles as a fingerprint scanner and works quite well.
Below the volume rocker on the right, there's the convenience key, which one can customise; in fact, one can assign 52 shortcuts to the keyboard and is a godsend for power users.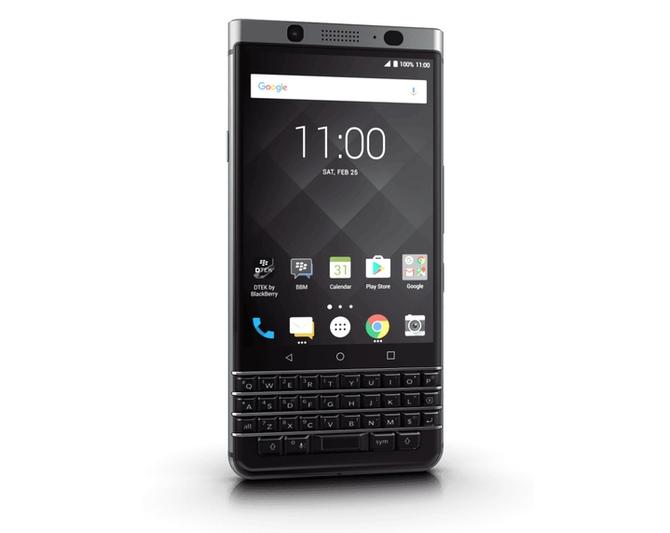 The KEYone runs Android Nougat out of the box, with BlackBerry's security features built in.
The Snapdragon 625 processor and 4GB of RAM ensure that there's no lag even while multi-tasking; but, the 4.5-inch touchscreen is more suited to emails, texts and chats.
I played Asphalt 8: Airborne and while the game ran smoothly, the mono speaker was a disappointment.
Putting on the decent pair of earphones did help while listening to music, but I couldn't get myself to watch the latest episode of Game of Thrones on this phone.
The battery impresses, and I was able to get more than a day's worth.
The BlackBerry KEYone is a serious business device that I would gladly invest in if I were to consider my phone as just a communication device.
But the moment I want to use my phone to consume media, the KEYone takes the fun out. It's all work and no play.