These upcoming phones might have the coolest tech of 2018.
Don't miss!
Beyond erotic dancer robots: The 10 best robots of CES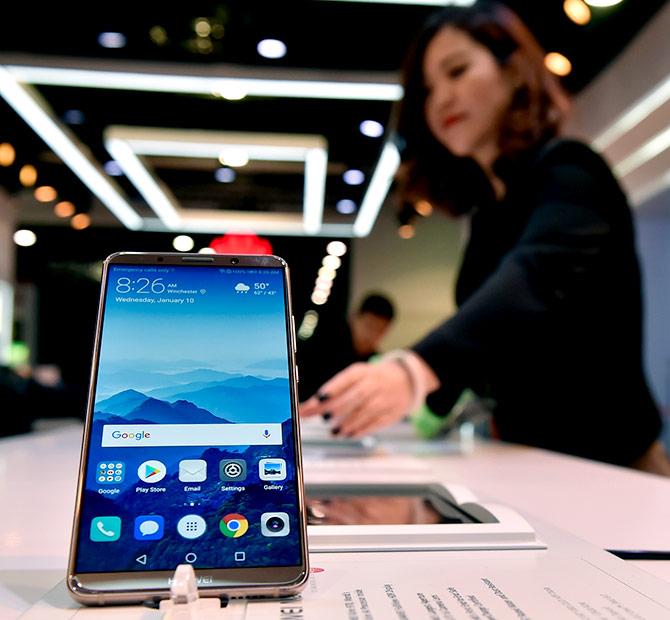 The Huawei Mate 10 Pro smartphone at the Huawei booth during the Consumer Electronics Show 2018 in Las Vegas.
The phone, which also comes in a Porsche Design version with 256GB of internal storage, impressed almost all the reviewers at the event.
USA Today was impressed because of its 'sleek design, new Leica cameras (which take seriously stunning images), and a battery that yields more than three days of music playback, up to 22 hours of video playback, and up to 25 hours of 3G calling. Perhaps most importantly, the new Kirin 970 processor is garnering quite a bit of buzz for its advanced AI (artificial intelligence), including the ability to predict the apps you'll use and load it into memory even before you tap the icons.
Photograph: David Becker/Getty Images.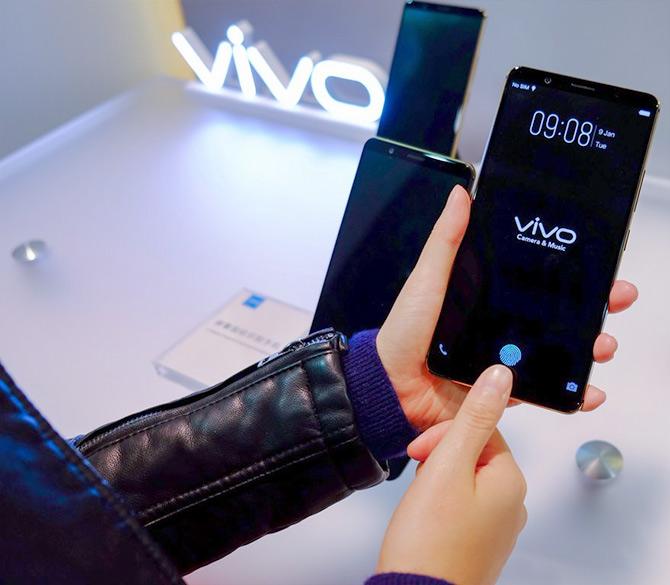 This Vivo phone could mean the end of the home button!
The company showed off a pre-production model of a Vivo phone with an in-screen fingerprint reader and was another favourite among reviewers.
Photograph: @vivo_india/Twitter.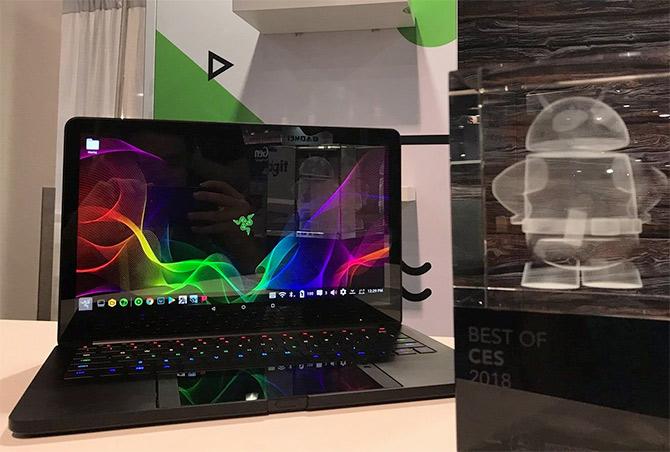 Razer showed off a a laptop that uses the company's first-ever phone as its computing guts.
CNET said, 'The Razer Phone stands out for its screen's 120GHz refresh rate, a benefit for hardcore gamers. Otherwise, it's a pretty standard Android phone.'
Photograph: @Razer/Twitter.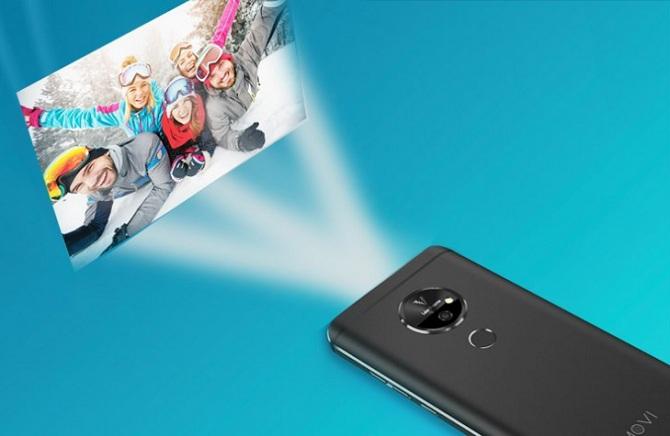 Movi debuted its Android smartphone with a built-in pico projector. It can project 720p images up to 200 inches in size.
Though Motorola sells smartphones that can connect to projector mods, they are expensive compared to the Movi phone.
Photograph: moviphones.com.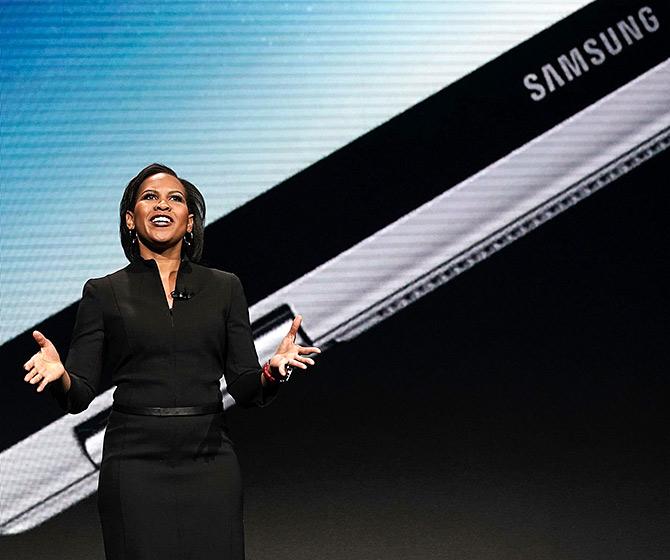 Rumors about Samsung's foldable phone have been circulating for a while.
And if reports are to be believed, it was secretly shown off at CES.
'Samsung Display said it has developed a 7.3-inch foldable panel with plans to start production later this year,' an anonymous source told The Investor.
Photograph: Alex Wong/Getty Images.