Thanks to smart technology, Wickedleak's Wammy One sports an octa-core processor and costs under Rs 8,000.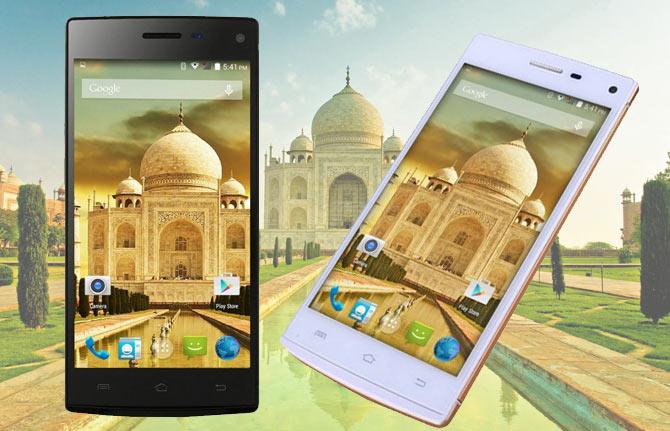 Wickedleak has introduced a brand new smartphone. Interestingly, this is the cheapest octa-core that is available in the market. The Wammy Note 3 introduced before this smartphone did well and offered a stiff competition to Micromax's Canvas Nitro A310 and even to the Karbonn Titanium Octane Plus.
Today, technology has advanced so much that even an octa-core processor smartphone is available for under Rs 10,000 price bracket. Wickedleak has started a new trend; we give you five reasons to buy the Wickedleak Wammy One if you are looking to buy a smartphone under Rs 10,000.
1. Price Tag
The Wickedleak's Wammy One is the most affordable octa-core phone in the market and it costs Rs 7,990. The Wickedleak Wammy One becomes an extremely affordable phone, and comes at a price in which one gets a quad-core processor smartphone.
Talking about its features the Wammy One boasts of a five-inch IPS OGS capacitive touch screen and is powered by octa-core processor, 1GB DDR3 of RAM with dual sim capabilities (3G and 3G).
The device comes with an 8 GB built-in storage (expandable to 32GB), Wi-Fi, Bluetooth, GPS, A-GPS for advanced navigation. This hardware is very good for the price it is being offered at.
2. Battery Size
One drawback of most of the smartphones in this price range is the battery size. Most of these devices have a battery size of 1800mAh to 2200mAh.
The Wammy One gets a battery of capacity 2800mAh.
3. Slim and Trim
The Wammy One with a 2800mAh of battery isn't a very large or bulky phone. The Wammy One has a thickness of 7.7mm thickness.
4. Selfies
Wammy One has a five megapixel front facing camera for amazing selfies and higher pixel video calling. Though, it misses out on front flash.
5. Gestures
The Wammy One isn't just a low budget phone that has been stripped down of all the features. It gets the Gesture Wake options to directly open dialler, messages, and applications with customising options.
The Wickedleak Wammy One has just gone on sale and soon might even run out of stock, so what are waiting for? Go and pick the most affordable octa-core phone.
There is a drawback too:
The smartphone is only available through e-commerce like Xiaomi, which means you do not get to see the phone yourself.
i2Addicted.com is an online lifestyle journal that covers various genres like lifestyle, health and fitness and technology for Indian consumers.