Watch out for the dangers you might get into when you immerse yourself into the latest viral game that blends virtual reality with the real world
Also Read: 'Pokemon Go is a big threat to personal privacy'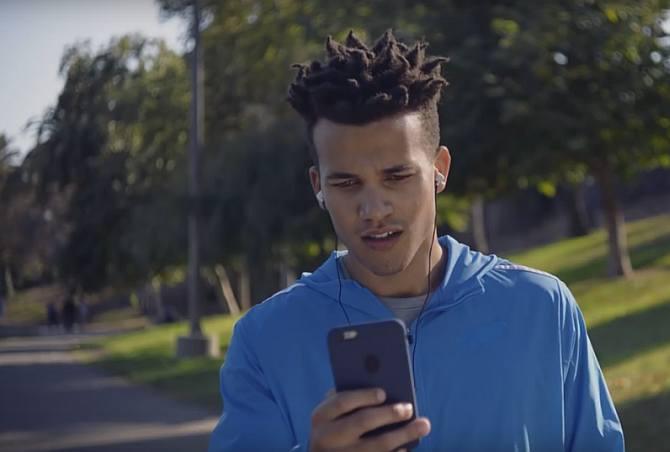 The Pokemon Go mania is gripping the world unlike anything seen before. The joy of actually playing outside, interacting with online friends, bumping into new gamers, making friends, the excitement of locating the favourite characters in real world, all of these factors are coming together to fuel the craze to some unbelievable heights.
Since the game is to be played outside, there is the perfect excuse of getting some fresh air and burning those stubborn calories away. But this is where things get tricky. Not everything is hunky dory as the crazed bunch of gamers expose themselves to some serious hazards as well. We try to enlist some of the potential dangers the gamers may bump into along the way.
1. Careful while gaming on the go
If texting while walking was dangerous, being hooked on to the latest rage Pokemon Go is definitely a no go. Avid phone users have led themselves straight into trouble like ditches and manholes while being too immersed with their favourite devices.
Being too occupied with an immersive game to even take stock of where one is heading is definitely asking for trouble.
2. Driving while playing: A recipe for disaster
If being on foot and playing your favourite game is a big no, then being in or around motor vehicles while tapping on the screen to catch your favourite characters is a sure shot way to invite some serious injury.
Playing games out in the open always calls for proper caution. The very nature of Pokemon Go, which requires the players to roam around calls for extra precautionary measures.
3. Secluded spots are usually risky
The game is not only immersive, it is very addictive as well. So much so that people even lose the track of time and place when they head out. One quick session while being out for a post dinner walk can quickly turn into a nightmare.
Reports of players ending up in secluded spots, where some smart goons were already staking out have been reported. Players, if they must, should play in groups and utmost care to avoid such shady areas at all costs.
4. Cameras not allowed
Given the frequency with which the players are having a stab at the game sessions, summoning the camera app quickly becomes a second nature. While that may be essential for the game, not all environments are too co-operative on that front.
Professional workplaces especially can prove to be a big stumbling block. Sensitive places like banks have a strict policy of not allowing people to operate a camera inside. If caught, the penalty can be a monetary fine, or at worse, a jail term. Not really the result one would expect while hopping out to play a game riddled with cute creatures.
5. High battery consumption
A game which requires continuous GPS tracking and frequent usage of the camera means extra load on the device hardware. The brunt is borne by the poor battery and it drains a lot quicker than the attrition under normal circumstances.
For people who have had a hard time getting by a day without having the means to charge their phones, long sessions are to be strictly avoided.
6. Mounting bills due to data consumption
The game of course relies on internet connectivity to keep a track of things. One cannot proceed without having a decent and continuous internet connection. Given the way internet tariffs are, and especially the ones in India, players should be ready to fork out 2-3 times their regular data pack expenditures.
7. Hazards posed by unauthorised APK files
The Pokemon Go game has not had a global roll out yet. The phased release helps in keeping a check on the server loads. The monitoring also allows the game publishers to scale up the hardware as per the needs.
Impatient and overzealous gamers from countries which are yet to see the game getting an official release (India included) are installing the game via unverified sources, exposing their devices and lives to greater risks. APK procured in such manners may be riddled with malwares ranging anything from spywares to even ransomwares.
8. Trespassing is strictly forbidden
The game makes use of real life locations, dubbed as 'Poke Stops', to place the beloved Pokemon characters. Such places can range anywhere from a spot in the player's backyard to something like the neighbour's patio.
While enthusiastic gamers would take a chance, the neighbour may not always be benign. Trespassing is serious offense and the repercussions may be very severe.
9. Invasion of privacy
Since the game is online, players also indulge in making online friends to gain some quick tips and tricks to locate the coveted Pokemon characters. This is at times a good manoeuvre as the game takes the players to new surroundings. While online camaraderie is definitely a thing, not everyone is thrilled to be bombarded with friend requests, especially at odd timings.
Respect of privacy even in the cyberspace is something which should be promoted more vigorously.
10. Suspicious behaviour
As mentioned already, the Pokemon Go players have to hop around in all type of places, many of which are bound to be new. Walking in an unusual manner to try and size up the environment in order to attain the desired result may not be perceived as normal behaviour by the onlookers. The situation may turn even graver as India is one country which is yet to get an official launch.
Even when the game goes live officially in India, not everybody will be in the know what activity a certain weirdly moving mobile phone user is indulging in. Getting on the wrong side of the law or curious bunch of people is the last thing a harmless Pokemon Go player has on her/his list of unearthing.
Photograph: Kind Courtesy, Niantic, Inc