'There are people clicking beautiful photos with a phone camera that others fail to achieve even with a DSLR,' says Amit Mehra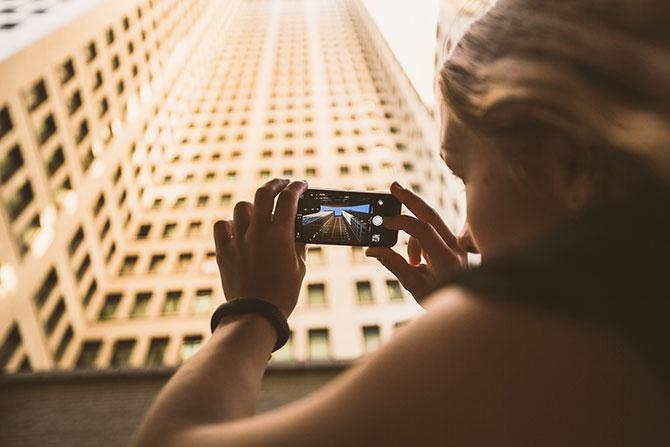 In September 2017, photojournalist Prashanth Vishwanathan was travelling on assignment.
Myanmar's military had denied human rights violations in dealing with Rohingya Muslims, even as thousands poured into refugee camps in Bangladesh's Cox's Bazar.
Vishwanathan had been hired by German news organisation Deutsche Welle to cover the crisis.
The only problem was that a camera would attract attention in sensitive circumstances.
As Vishwanathan says, "The moment you point a camera at someone, you become the focus of someone else's attention."
Deutsche Welle asked Vishwanathan to use his phone camera and send pictures in real-time to go up on their Instagram page.
"You can sneak in a phone where cameras aren't allowed," he says.
He completed his assignment on his iPhone 8.
Vishwanathan had the confidence to pull it off because of his experience covering the 2015 Nepal earthquake, where he had learned how a good phone camera could be put to excellent use.
He explains: "It's handy and you can shoot, process and send the photos to a person sitting in New York within a few minutes."
The resolution does not suffer either, unless you're blowing up the image on a huge banner.
Vishwanathan's iPhone X today takes charge when his Canon 5D Mark 4 sits out.
"It's a sign of the changing times," he says.
Phone cameras may not have fully replaced DSLR (digital single-lens reflex) cameras, but they have enabled what photographer Amit Mehra describes as a marriage between smartphones and social media.
"In the age of instant sharing, these cameras have revolutionised visual communication," he says.
Mehra has been in the profession for over three decades and has witnessed the evolution of phone cameras.
DSLRs shot into prominence in the early 2000s when the smartphone was not even a word.
Phones began with basic VGA cameras; just a few years ago, a 5-megapixel camera was considered a big deal while a front camera was a rarity.
Today, Sony's latest is a camera with 48 megapixels crammed into an 8mm diagonal sensor, small enough to fit into a smartphone.
While front cameras pour gigabytes of narcissism onto social media every day, the rear is inspiring a generation of budding photographers.
"There are people clicking beautiful pictures with a phone camera that others fail to achieve even with a DSLR," says Mehra.
What is helping them are some easy fixes.
A panoramic view of a landscape typically requires a photographer to take multiple shots and stitch them together on editing software such as Adobe Photoshop.
"A phone's panorama mode does the job without the hassle," says Vishwanathan, "and the final product is of comparable quality."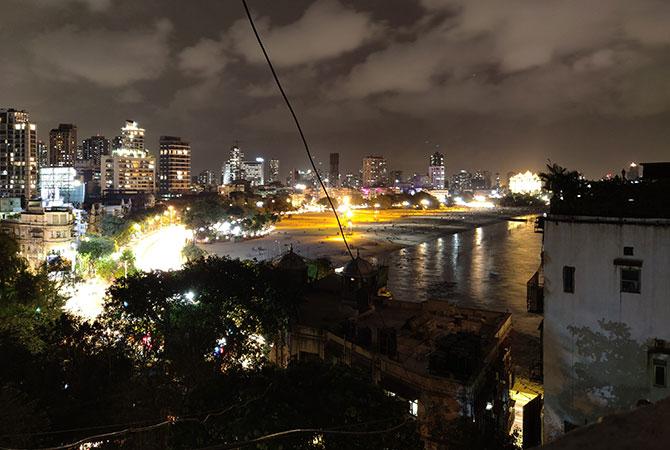 Often the software on a phone makes up for its hardware limitations.
A good camera comes with image stabilisation for better focus, exposure control to compensate for natural light and even a portrait mode -- keeping the subject in focus by blurring the background, a photographic skill that a phone now easily mimics.
A good camera can also emulate a wide-angle lens. Also becoming common is a dual-camera setup for optical zoom and noise reduction.
Instagram filters do the rest of the job.
Even the native editing software on smartphones are capable of altering the DNA of an image.
Some even let you change the focus after you click a picture.
Mobile editing apps that professionals like include Lightroom, Snapseed and VSCO.
Despite a smartphone market crowded with good camera phones, only a handful of these work to improve the raw image quality.
And that's what a professional photographer needs.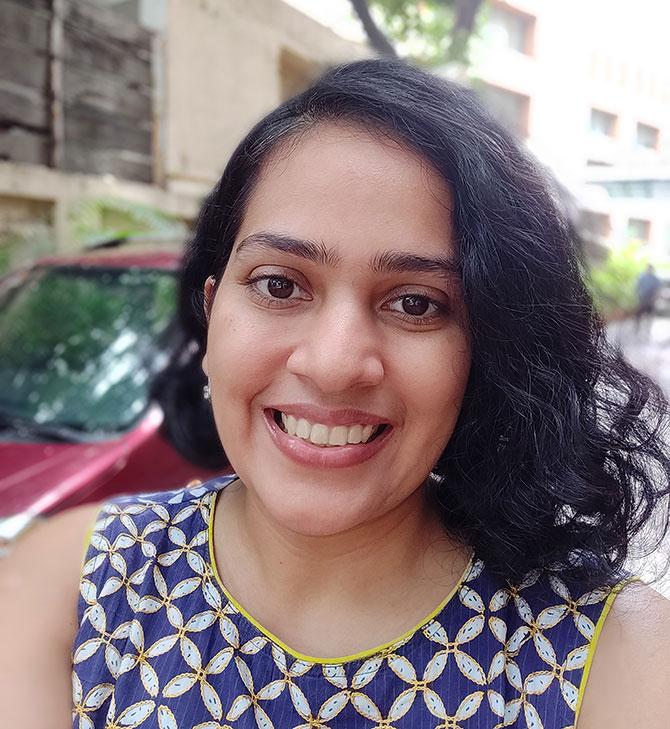 It's the detailing that makes the difference.
For example, a bokeh mode on a phone camera, which blurs the background, only works when the subject is at a certain distance.
"Professional DSLRs are free of such limitations," says Vishwanathan.
The resolution of photos clicked on a DSLR is also higher.
Often the preview image on a phone's screen is very different from the final picture.
"The colours are blown up and magenta becomes pink," says Mehra. Few phones render a natural image.
Both Vishwanathan and Mehra are firm fans of the iPhone series.
"It's because of how closely it mimics reality," explains Mehra.
He says the iPhone X's colour calibration makes it the best camera phone today.
Mehra is working on a second instalment of his coffee table book series, Roznaama.
The first, published in 2015, was shot on an iPhone 4S.
As a professional food photographer, cook and blogger, Rekha Kakkar needs to keep colours consistent.
She likes an elaborate set-up and shoots with a DSLR for a planned blog post, but while discovering food on the streets, she uses an iPhone 8 Plus.
Many flagship phones can ace daylight photography.
Top-of-the-line Samsung, Huawei, OnePlus and Google phone cameras have generated a buzz.
But there's consensus that most phone cameras suffer in low light.
"It's because of their small image sensors," explains Vishwanathan. Kakkar believes that Samsung's flagship S9 does a better job in low light than iPhones.
But it's important to understand how to make the most of a phone camera.
As with a DSLR, taking the perfect shot requires some learning.
Kakkar suggests starting with the basics: focus on getting a tight frame and work on getting the angle right to make sure the shape of the subject/s are not altered.
Vishwanathan advises against trying to make the subject look too bright; instead, he says one should adjust the camera's focus on the brightest part of the screen to retain sharpness and adjust the exposure on the subject with simple editing later.
A phone's manual mode and editing tools allow for experimentation.
A camera is a powerful device in the right hands.
But, as Mehra puts it, "It's the eye that makes a picture."