Abhik Sen compares new entrants in the camera market.
From passionate videographers to photo enthusiasts, these cameras have something for everyone.
Panasonic GH5S: Best for videographers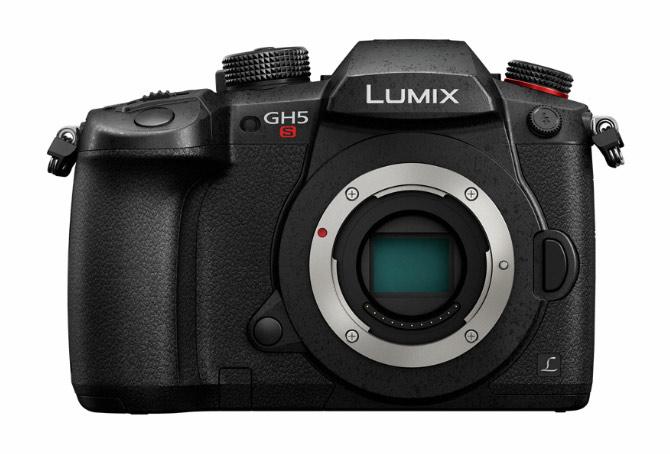 This micro Four Thirds camera is a dead ringer for its predecessor, the GH5, with minor differences.
Made for shooting 4K videos, the 10.2-megapixel camera lacks image stabilisation (if you're shooting video, you would most likely mount it on a tripod or a gimball).
As with the GH5, deep diving into the menus was a bit confusing for me, but when I started capturing some footage with a 42.5-mm lens (₹1,01,990), I discovered the tools most suited for serious videographers (I'm not one, so I had to call in my brother-in-law, who is one, to help out).
But capturing footage outdoors in Delhi's summer was tedious, so I waited for the sun to go down and the results were impressive.
Indoors, I especially loved the depth of field.
While I could capture decent still shots in daylight, provided I used a tripod and was okay with the rather slow autofocus, this one is definitely not meant for street photography.
The Panasonic GH5S is possibly the best camera I've come across to shoot videos and is aimed squarely at serious videographers and amateur film-makers.
Price: ₹184,990 (body only)
Fujifilm X-H1: All-round performer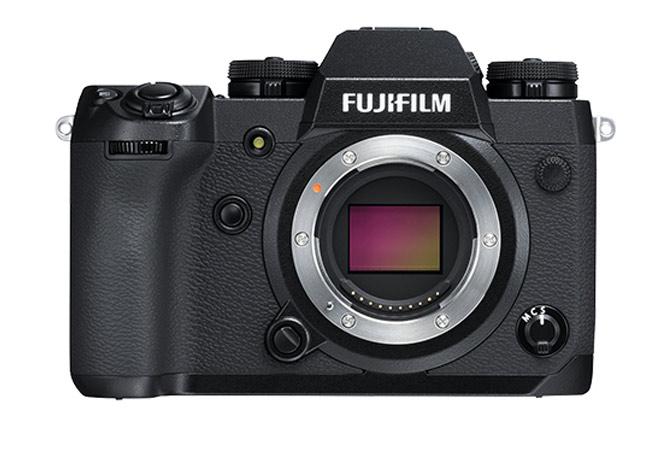 This 24.3-megapixel camera's heft and build quality has flagship written all over it; only, you'll be surprised it's a mirrorless one and not a DSLR.
The vertical battery pack included in the kit made it bulkier, but easier to hold with the 50-140mm lens (₹1,25,999) I paired it with.
While shooting stills, I loved the variety of controls it had during manual operation.
Also, getting good results with auto was a cinch, with image stabilisation working like a dream.
I could also take shots with natural skin tones and life-like colour reproduction while zooming in.
Low-light shots, too, came out quite well.
A caveat: autofocus works best within the phase-detection area.
To shoot video, I decided to shift to the movie silent control interface, which disables most external controls and shifts controls to the touchpad and menu.
This is a bit cumbersome but for a rank amateur like me, shifting through the menus was okay.
Image stabilisation was good even during video shooting, but it took me time to get used to the mushy shutter.
The Fujifilm X-H1 is a good choice for someone who wants everything and is okay with using the vertical grip regularly.
Price: ₹172,999 (with battery kit)
Canon EOS 1500D: For novices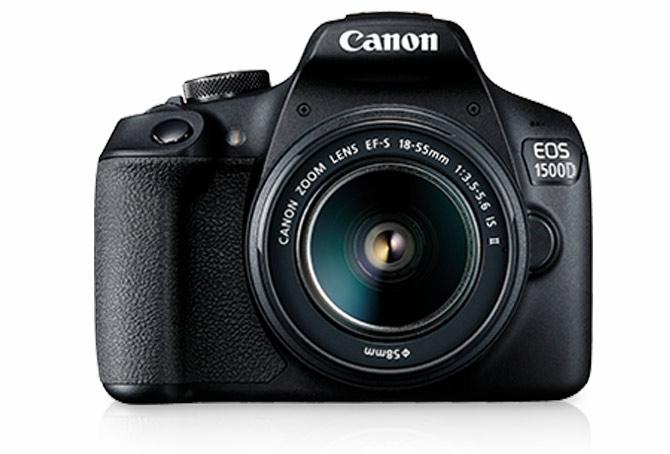 This 24.1 megapixel camera isn't a mirrorless one; the plasticky build and the plastic lens mount points to the fact it is an entry-level DSLR.
That said, it isn't the lightest DSLR around with its 18-55 kit lens.
On a summer morning, I went out with it to a neighbourhood park and found the images to have a warm tinge.
Image stabilisation works well while autofocus takes its own sweet time, especially if you use it with live view.
If you're used to an articulated screen, getting used to a fixed monitor is difficult.
And composing shots via the viewfinder is a tad difficult because of the cropping.
Videos are fine as long as they are home movies, but you might find the audio a bit muffled.
Since it's an entry-level camera, low-light shooting has a lot of noise.
But the camera is really easy to use and is perfect for first-timers.
Price: ₹37,995 (with 18-55mm kit lens)