An extra large parantha, it comes with an extra dose of butter!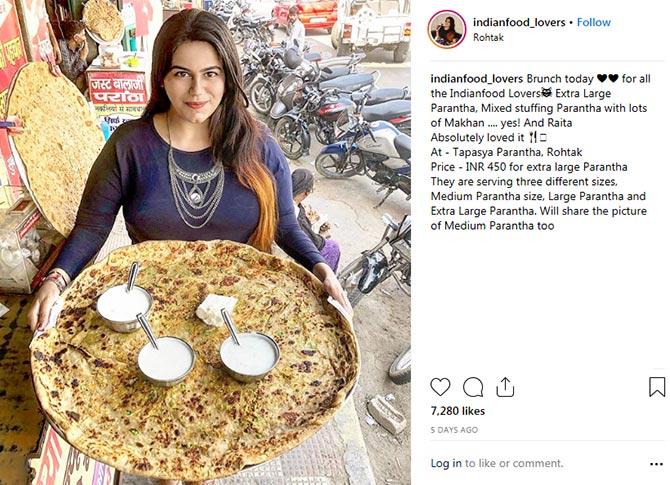 Photograph: Courtesy Gurneer Kaur/Indianfood_lovers/Instagram
Different paratha stuffings seems to be the norm in India, but have you ever seen a paratha this big!
Delhi-based food blogger Gurneer Kaur just floored Instagram foodies with this pic -- we wonder if it is the largest parathas in the world.
It is an 'extra large paratha' with mixed stuffing and loads of makhan.
Gurneer discovered it during her gastronomical adventures.
'Extra large parantha, mixed stuffing parantha with lots of makhan .... yes! And raita,' she wrote on her Instagram page. 'Absolutely loved it.'
The foodie had this paratha at Tapasya Parantha, Rohtak. Priced at ₹450 for the extra large paratha, the restaurant serves three different sizes, medium, large and extra large.