A tasting experience with two very affordable but pleasant wines from Hardys, Australia, leaves author longing to take the bottles home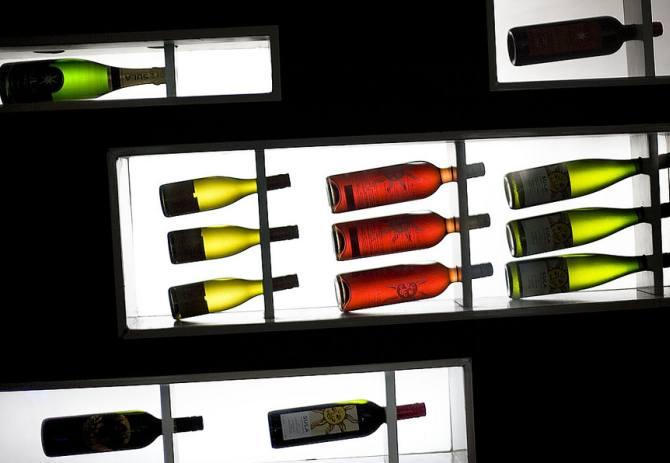 Photograph: Sofi Lundin/Creative Commons
I am a bumpkin as far as wines are concerned. Of course, I have made wine at home, but is someone an oenophile just because he has crushed cheap Indian table grape, diluted the juice with hard water from the municipality tap and used yeast from the local grocer's for fermentation? So, it is with much trepidation that I go for a short session on wines from Hardys, the popular Australian vintner. My own ignorance is also the reason that my first query to Nick Pringle, commercial director of Bristol-based Accolade Wines, (which markets Hardys in India in partnership with Sula Selections), is on how the company hopes to sell wine in India where the taste buds have either been scorched by years of pungent food or are more at home drowned in whiskey and rum.
"I have been a lover of spicy food for over 20 years and I can still appreciate good wine," replies Pringle. "I know there is a complexity to Indian food, but the wine variants we have brought are, what I call, 'unchallenging wines' and are okay with different types of food." He then adds, "Of course, there is no wine or spirit that will pair with really hot or spicy food, except maybe beer." What does he mean by "really" hot or spicy? "Food that brings a sweat to your brow," he says with a dramatic swipe across his forehead.
The first wine Pringle pours for me has been lying in an ice-bucket for the past half an hour. It is the Stamp Chardonnay Semillon, a white wine (Rs 1,060). It is light bodied with a hint of peach, I am told. Swirl it and smell it, Pringle intones. I do, feeling like the churning of the ocean will create the amrit for my tongue. But darn this seasonal flu doing the rounds in the capital... my stuffed nose can't detect the aromas Pringle is talking about. I take a tentative sip and swirl the liquid in the mouth. Now that is a better experience. The taste is sharp and I agree with Pringle that the wine is citrussy. The cool wine sits lightly on my taste buds, and while the neurons try to break the aroma and the taste into separate sensations, my oenologically deficient brain decides on a more practical two-word verdict: very agreeable.
This wine can be consumed without food -- but whoever advises Indians to do so, do at their own peril. So, I have to find out what is a good accompaniment. "It is good as an aperitif and with pate," suggests Pringle. But this is India, so he tells me it went very well with the murg tikka masala he had at lunch. In other words, any mildly spiced chicken is a good bet.
A red has been standing on the table. I read the label -- Stamp Shiraz Cabernet (Rs 1,060). The glass fills with a pleasing deep purple colour. "This one definitely has a dominant blackcurrant in the aroma," leads Pringle. It is also supposed to offer an olfactory blitz of cherry, pepper, eucalyptus, and, as Pringle warns, of tobacco and leather. But then my nose is not cooperating with me today, so I have to bypass the swirling and go straight for the taste test. The wine tastes of very many pleasant things. The aftertaste lingers and I would myself have happily lingered on to quaff off the entire bottle, but wine tastings are, sadly, not sessions of debauchery. Suprisingly, Pringle says it will go well with a dal dish. Wine and dal, that's something new for me.
I decide to taste the Indian red (Rs 600) I have at home to see if I could hold Pringle to his words. A comparison is possible because the Stamp Shiraz Cabernet is still playing some notes with my tongue when I reach home 40 minutes later. I pour out the wine. No use smelling it. I sip it. First, the wine is too watery for a red -- of course, the experts would say it is light bodied -- and then it tastes so salty. Perhaps the cognoscenti would describe this in terms of "minerality", but my own feeling is that I am tasting the price difference.