At a farm?
At a pop-up restaurant?
Or at home?
Harnoor Channi Tiwary explores the new-age dining options.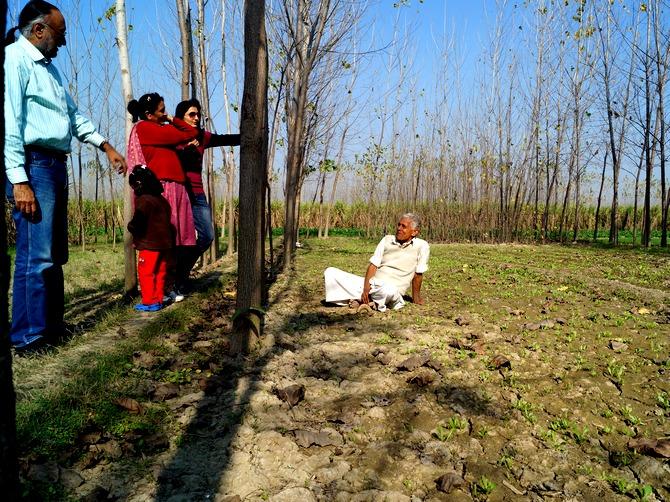 If there is anything that unites Indians besides cricket, it is our love for food.
We absolutely love to eat.
Meal times are almost celebratory in every household and weekends are marked with dining out with family and friends.
Most families in Gujarat or Amritsar do not even bother cooking on weekends, it is understood that they shall be dining out.
This passion for food has been driving the food business in India to constantly innovate.
Not only are Indians particular about taste but they are also a well-travelled lot, exposed to numerous global cuisines.
To keep this audience satisfied and excited is a challenge that most food entrepreneurs and restaurateurs thrive on.
Here are some interesting new dining concepts that have been taking the country by storm recently:
1. Recipe box
Regardless of whether you know how to cook or not, you can now whip up global delicacies in minutes.
Companies like ichef.in (Mumbai) and cookfresh.in (NCR) are pioneers in this field.
The concept is simple.
A menu is posted on the website every few days.
You may choose the dish that you want and place an online order.
They send you the ingredients, weighed out as per the recipe, as well as the recipe card with illustrated step-by-step instructions.
An approximate half hour of following the instructions and you are a Masterchef in the making.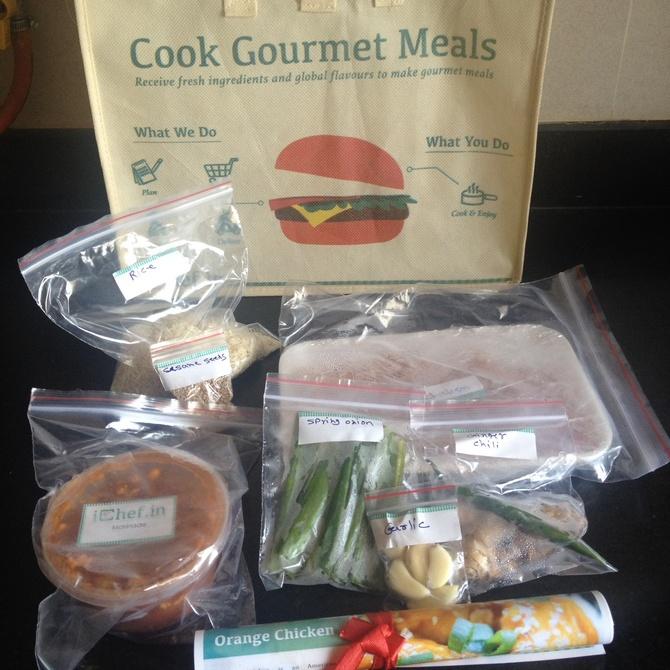 The concept is catching on for various reasons.
The pricing is competitive and cheaper than ordering in.
Minimal effort is required from your end and restaurant-style food can be prepared in a blink.
Also, if you were to go and purchase the ingredients yourself, not only would you need to look far and wide, but may also end up buying larger minimum quantities and wasting the unused portion if perishable.
Pricing: iChef box for 2 costs Rs 500. Most dishes on cookfresh serving 2 cost Rs 339
2. Invite-only home dining
Ask anyone what their favourite dish is and the reply will invariably be something that their mother or wife cooks at home.
This home truth gave rise to yet another experimental dining concept in the country where experienced and exceptional home cooks invite a small group of people home for a meal (once a week or so).
The recently launched Bohri Kitchen in Mumbai does this with aplomb.
You can taste delectable authentic Bohri food served by the matriarch of the family herself and also admire her vintage more-than-a-century-old home set in posh Colaba.
Alternatively, some hosts offer you the flexibility to decide the date when you would like to visit their homes and taste the delectable food.
The Avadhi Dastarkhwan in Thane requires two days of lead time to host between 6-10 guests at their home.
The food (as the name suggests) is largely influenced by the province of Awadh.
The meals are priced per person and usually include starters, main course and dessert.
Portions may be unlimited or pre-fixed and invariably are complemented with a delicious beverage.
One needs to get in touch with them to book early as the slots fill up fast.
Pricing: Bohri Kitchen is priced at Rs 900 per person whereas the Avadhi Dastarkhwan charges Rs 999 per person.
3. Farm lunches
Go back to basics.
Diners are interested in seeing where their food actually comes from.
This has given rise to farm lunches where you can take a tour of the farm and understand the nuances of farming (organic or otherwise).
This is followed by a meal cooked using these ingredients and served in a rustic environment.
The Sahakari Spice Farm in Goa is one such popular destination for tourists.
The Goan food served in earthen pots and served on banana leaves is preceded by a tour of the spice plantation.
Another such farm-lunch is served at Saswad, two hours away from Pune.
The lunch is preceded by a walk through the farms where you can familiarize yourself with exotic vegetables and herbs growing there.
A salad demonstration is followed by a light lunch with salad, sandwiches and other eclectic international favourites.

These lunches are increasingly becoming popular with families who wish to expose their city-raised children to more grounded experiences.
It is a take on the vineyard tours popular across the world.
Pricing: The Saswad lunch is priced at Rs 649 per person and Sahakari Spice Farm charges Rs 400 per person.
4. Food walks
Food walks have been around for a while but their popularity has been restricted to tourists.
It is only recently that locals have started exploring their own cities in such a way.
Food walks are a food-lover's dream come true.
A 2-3 hour guided walk through an atmospheric part of town where you get to sample a variety of dishes popular in that particular area.
You may choose a walk that interests your taste-buds.
They range from Street Food Walks to Ramazan Iftar Walks amongst others.
Tushky does a unique food trail in downtown Bangalore including coffee at Adiga's and a delectable thali at Bheema's.
For a taste of delicious Kannada and Tamil food, join Magic Tours as they help you explore the Malleswaram part of Bangalore.
Finely Chopped organises a variety of similar walks in Mumbai ranging from the Mahim Biryani Food Walk to Iftar favourites on Mohammad Ali Road.
Surekha Narain's walks in Delhi have a historical bend to them and sometimes include food as a part of the entire experience.
Pricing: Starts from Rs 1000.
5. Pop-up restaurants
The concept of pop-up restaurants is still evolving in the country.
Popular in the West, especially in London and New York, restaurateur AD Singh has brought it to Indian shores.
The idea is to have a make-shift fine dining experience serving gourmet food for a specific period of time in a city.
These are not brick and mortar structures that will remain part of the food scene for decades.
Rather, they bring eclectic tastes to the discerning palate for a few days or months at best.
After the success of Thalassa in Mahalaxmi, AD Singh's Guppy by Ai is currently occupying the same space.
A pop-up restaurant is typically more casual than its parent restaurant and is priced more competitively.
It is the perfect way to try out new flavours without having to travel the world.
Pricing: Meal for two at Guppi by Ai costs approximately Rs 2500.