Le Pain Quotidien (LPQ), a global restaurant chain started in Belgium in 1990 has managed to transform a little part of Mumbai into Europe itself, says Harnoor Channi-Tiwary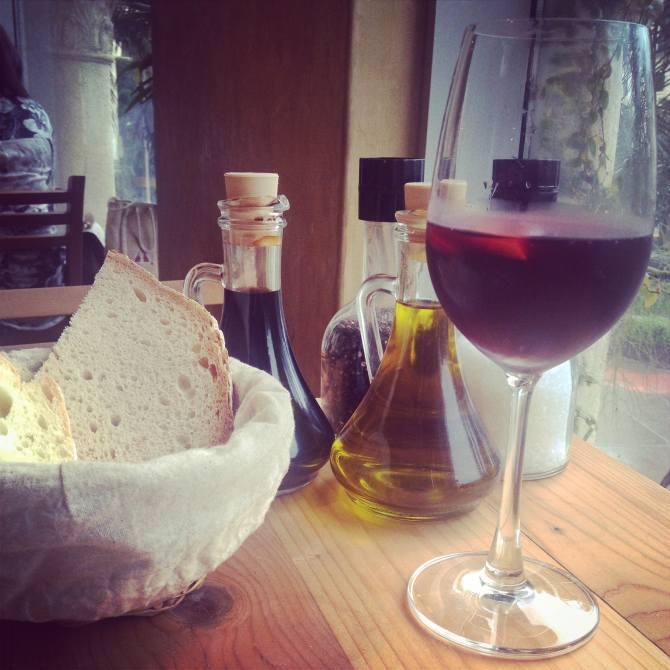 Some restaurants have the ability to transport you into another world. They could do it with exceptional food, warm service or well designed interiors. But it is rare that any one place is able to achieve a balance of all three.
Le Pain Quotidien (LPQ), a global restaurant chain started in Belgium in 1990 has managed to transform a little part of Mumbai into Europe itself.
With branches in Bandra Kurla Complex, Colaba and Powai, LPQ is one of the few restaurant chains that manages to be accessible to a vast number of Mumbaites, regardless of where they stay. The Colaba branch is more popular with students while BKC's is favoured by the corporate crowd. But whichever branch you visit, the experience remains the same.
LPQ in BKC transforms in the evening. The suits and formal attires give way to more casual family crowds. Pick a wine and sip on it leisurely as you stare out at the fountains from the ceiling high glass windows. The service is courteous and friendly without being intrusive. They welcome children too (unlike many snooty fine dining establishments) and are especially warm to them.
The breads which they serve complementary are what LPQ (pain in French means bread) is famous for. But if hard crusted bread is not your thing, do not be disappointed, the food will wow you over.
I booked my meal there through a service that allows one to enjoy tasting menus at restaurants. The six course menu was perfectly crafted and portions suitable so that each may be enjoyed appropriately. The soup of the day was a corn soup that was fresh and wholesome, not milky like the regular sweet corn soups we are used to.
The Chicken Club Tartine was generously topped but a tad dry for the palate. I would have loved a drizzle of dressing on it and a little more bacon than the miserly strip. For the next course, I tried the Mushroom Cob Salad with Blue Cheese. This particular variety of cheese is very strong and has a distinct flavour and smell, one that many people do not like too much. But the salad managed to balance the flavours perfectly and the cheese did not overwhelm the dish.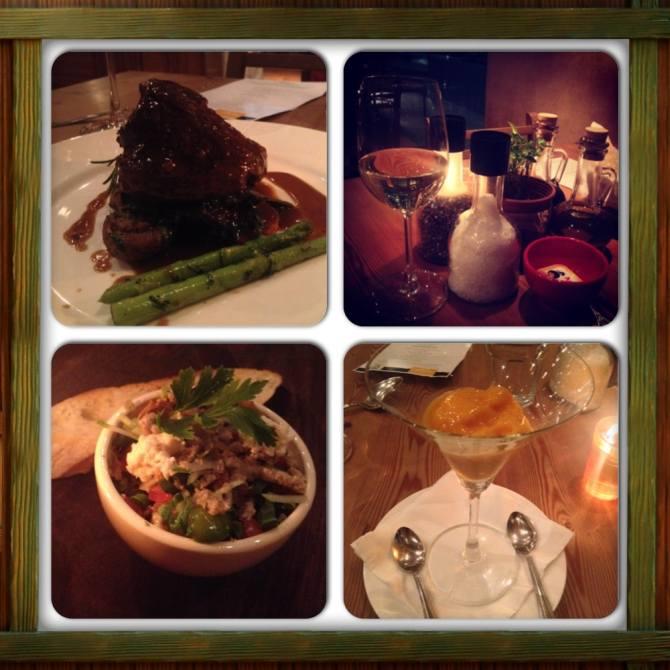 My favourite part of the meal and the reason I keep returning to LPQ time and again was the Chicken Ravioli in Porcini Mushroom Sauce. The pasta freshly rolled out and a sauce that was so delectable that I found myself craving more long after the dish was over, this remains the one reason I recommend you visit LPQ soon. I also tried the Tenderloin steak which I asked to be done medium well. The red wine sauce served on the side went great with it as did the mushrooms, spinach and asparagus.
After all this food, if you still have place left, do not miss their desserts. I found the Apple Crumble a little ordinary but the fudgy chocolate brownie is a choco-lover's dream come true.
All in all, a meal at LPQ is not about the food. It is about being transported to a chic restaurant in the bylanes of Europe and about the smiles on the servers as they take you through this journey.
Meal for 2: Rs.2000
Rating: 4 on 5