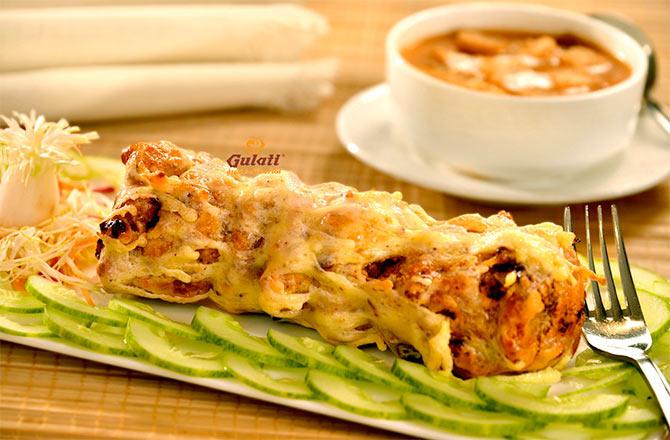 Food trippin' anyone? Take us along, our mouths are already watering!
After the Mumbai list, we bring you a list of 15 best eateries in Delhi based on Zomato's Users Choice Awards across various categories.
Take a look and tell us how many of these have you been to already!
Best desserts: Big Chill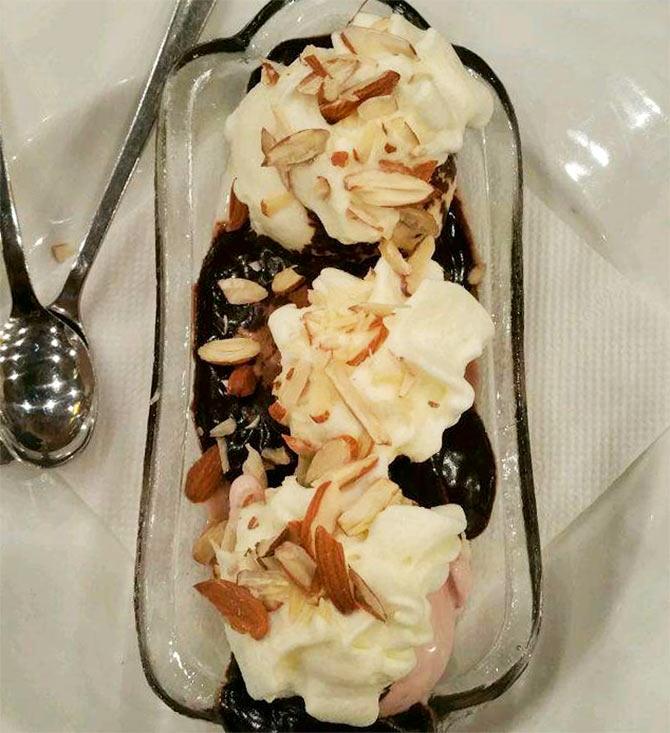 Address: 68 A, Khan Market, New Delhi
Contact: 011 41757588
Big Chill is best known for its elaborate Italian menu.
If you happen to be here, do not miss their yummylicious desserts -- Banoffee Pie, Mississippi Mud Pie and Blueberry Cheesecake.
Best cafe: Big Yellow Door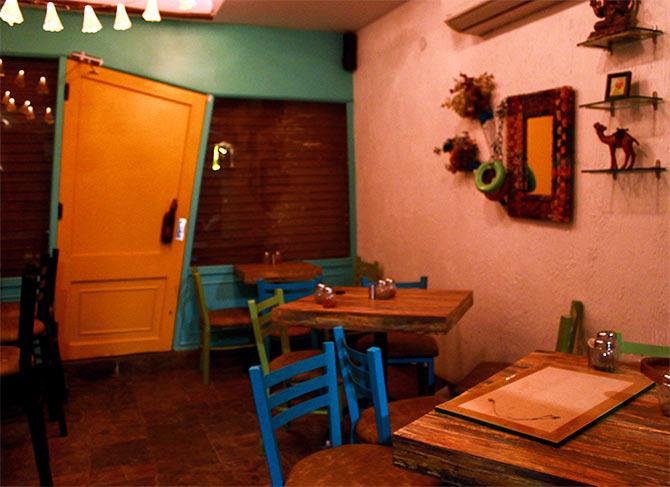 Address: H 8 B, Near GTB Nagar Metro Station, Opp. Hudson Lane's NDPL Office, Vijay Nagar, New Delhi
Contact: +91 7042294299/+91 7042294296
First things first -- you cannot miss the strikingly big yellow door at the entrance -- that's how the restaurant got its name.
It's a happening place frequented by the young and old alike; you'll be lucky if you manage to get a place to sit on a busy day.
Best burger: Cafe Delhi Heights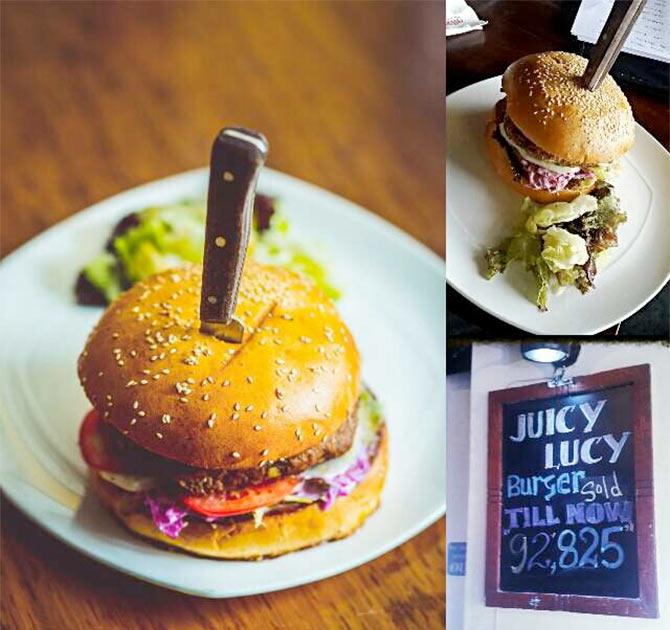 Address: Shop 121-123, 1st Floor, Cross Point Mall, DLF Phase 4, Gurgaon
Contact: +91 9312154033/+91 9555754033
Website: NA
Quirky interiors, plenty of options in vegetarian and non vegetarian variants and an ambience that promises to impress everyone -- that's Cafe Delhi Heights for you.
Try their Juicy Lucy Burger or the street smart Delhi Burger inspired by the capital city.
Best microbrewery: Downtown - Diners & Living Beer Cafe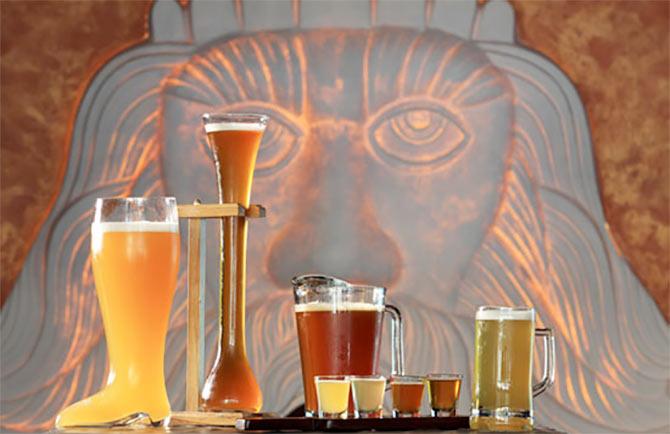 Address: 34, Leisure Valley Road, Near Crowne Plaza Hotel, Sector 29, Gurgaon
Contact: 011 33106324
Want a beer at 1 pm? Head to Downtown and order from a choice of wheat beer, premium and dark beer.
And if you like spirits, be prepared to be spoiled for choice.
Best butter chicken: Gulati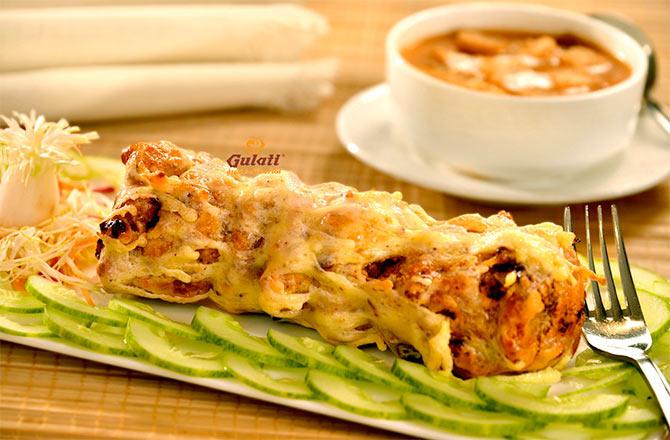 Address: 6, Pandara Road Market, New Delhi
Contact: 011 23388836/39
Website: gulatirestaurant.in
Since the time it was started in the year 1959, it has lived up to its promise of delivering delicious North Indian and Mughlai cuisine to food lovers.
Order the galauti kebab and follow it up with butter chicken and naan.
Best cocktail bar: Pebble Street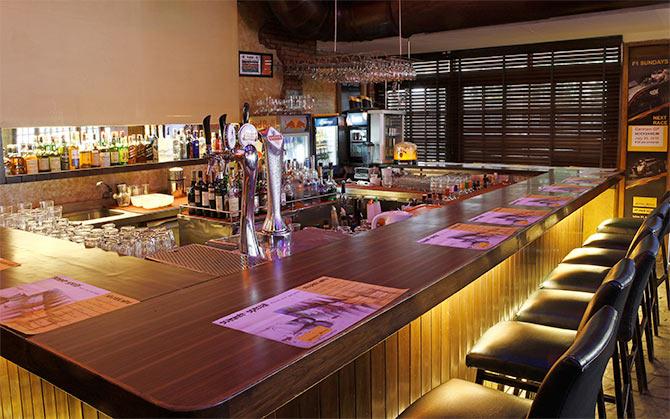 Address: 8, Community Center, New Friends Colony, New Delhi 110025
Contact: +91 8800249975/011 26844380
Website: pebble-street.com
The bright yellow and red brick walls, the wooden decor and lights take you on a European date right in the centre of Delhi.
Imagine watching a live football match in a setting like that... Go now!
Most checked-in restaurant: Hauz Khas Social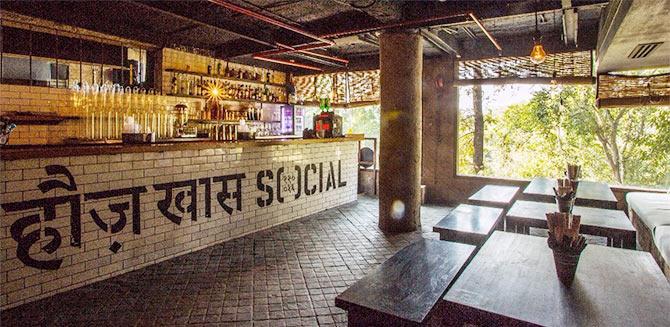 Address: 9A and 12, Hauz Khas Village, New Delhi
Contact: +91 7838652814
Website: socialoffline.in
Bourbon and a brownie; Two lost souls swimming in a fish bowl -- no, we are not being romantic, it's the kind of signature drinks you'll have to choose from at Hauz Khas Social.
With an ambience that is relaxed and friendly, get ready to be amazed when you receive your order.
Most photographed restaurant: Farzi Cafe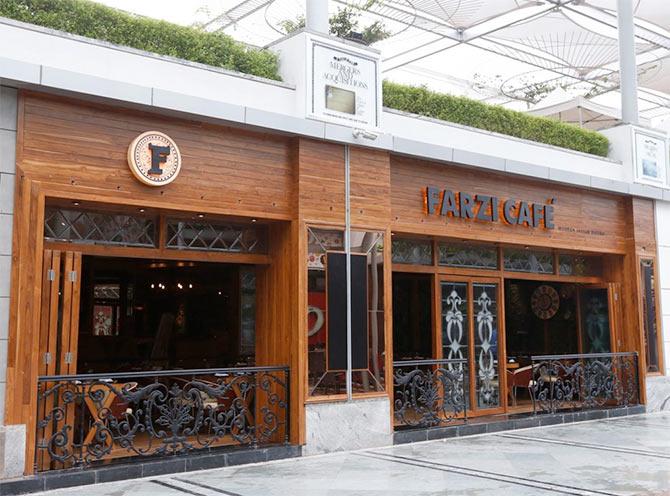 Address: 7-8, Ground Floor, Cyber Hub, DLF Cyber City, Gurgaon
Contact: +91 8800690419/0124 4922273
Website: NA
True to its name, this place cheats, rather tweaks your traditional Indian food and presents it in a way that will bowl...err blow you away!
First the ambience, then the food, you won't be disappointed with the quality of service, and the presentation!
Most reviewed restaurant: Hauz Khas Social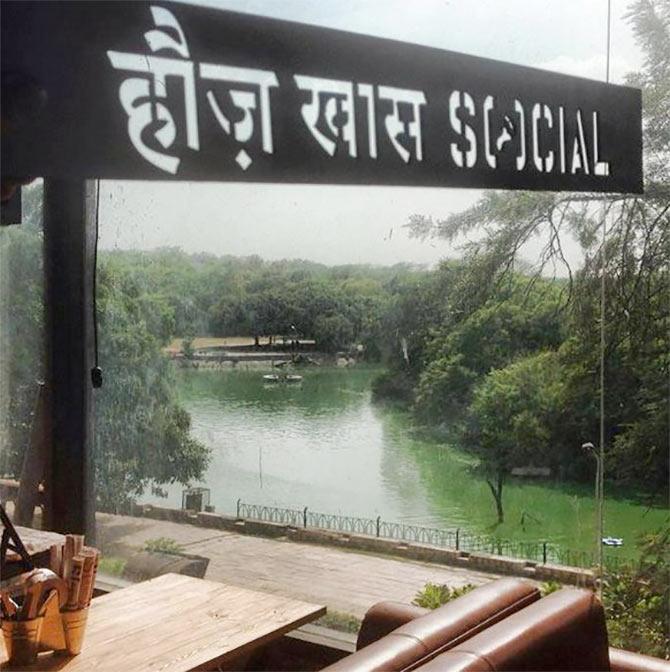 Address: 9A and 12, Hauz Khas Village, New Delhi
Contact: +91 7838652814
Website: socialoffline.in
What would you do if you order Trip on the Drip and get your drink in a plastic zipped pouch with a sipper?
We think, you'd share it with your friends!
Perhaps that explains why this restaurant chain got the much deserved attention.
Highest Rated: Indian Accent - The Manor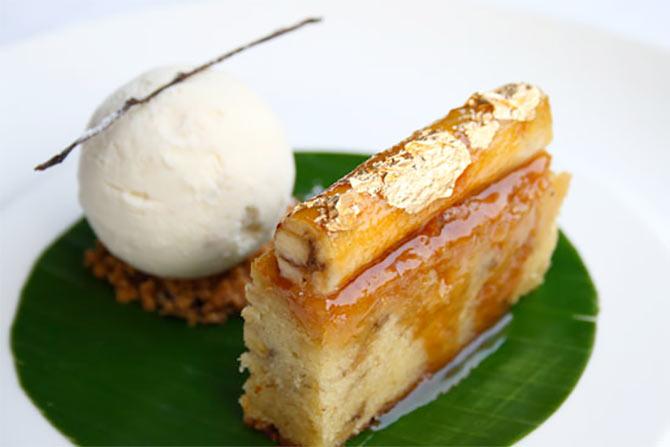 Address: The Manor, 77, Friends Colony, New Delhi
Contact: 011 43235151/+91 9871117968
Website: themanordelhi.com/indianaccent-restaurant.php
The Indian Accent takes molecular gastronomy to an altogether different level.
Treat yourself to an elaborate menu designed by masterchef Manish Mehrotra -- tandoori bacon prawns, chicken tikka quesadillas, warm doda burfi treacle tart are some items you must try here.
Best debut: Lights Camera Action - Air Bar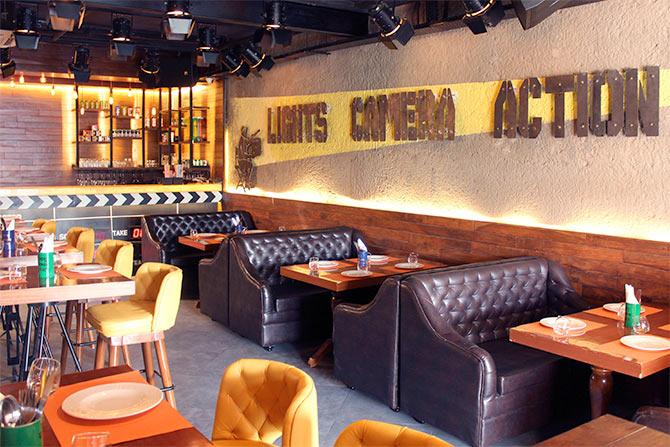 Address: J2/6 B, 3rd Floor, BK Dutta Market, Rajouri Garden, New Delhi
Contact: 011 33106114
Website: NA
Bollywood fans, head here for a dramatic evening with family and/or friends.
Order Bhiku Mhatre Vada Pav, Ujda Chaman (fried corns in a sweet chilly sauce) or go healthy with Chamak Chalo (a leafy salad).
Best pizza: Pizza Express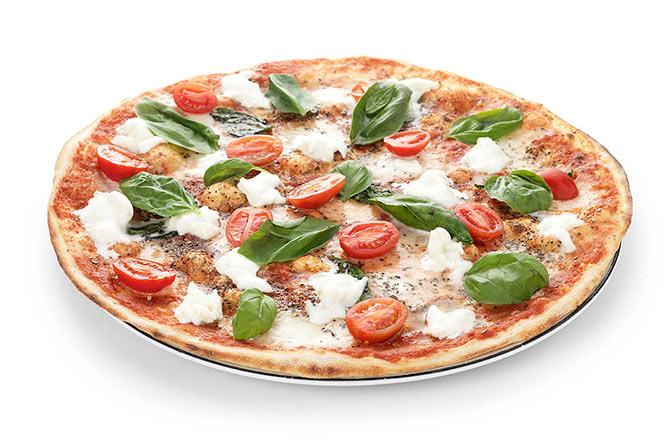 Address: 3rd Floor, Ambience Mall, Vasant Kunj, New Delhi
Contact: 011 33105791
Website: pizzaexpress.in
Pick from a range of pizzas -- or simply order their signature Dough Balls.
Here, there are plenty of options for both vegetarians and non-vegetarians.
Value for money restaurant: QD's Restaurant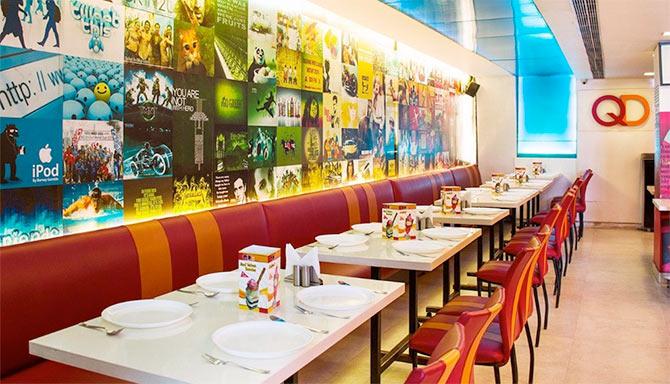 Address: 2520, 1st Floor, Hudson Lane, Kingsway Camp, Delhi University-GTB Nagar, New Delhi
Contact: 011 33105476
Website: NA
If you're looking for a three-course meal under Rs 1000, walk in to QD's.
A roti here will cost you Rs 14, soups are priced below Rs 100 and the costliest thing on the menu is a full plate of chicken gravy for Rs 450.
Veggie friendly restaurant: Sagar Ratna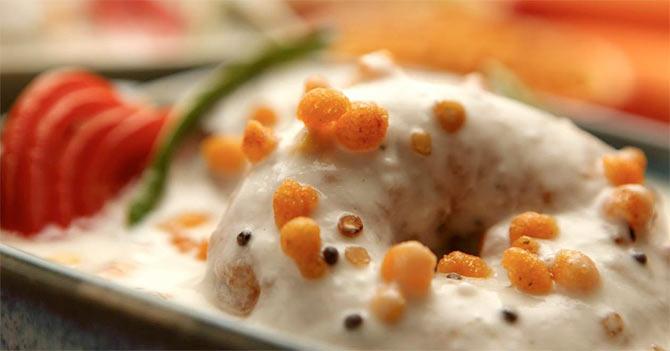 Address: 18, Defence Colony Market, New Delhi
Contact: 011 24333658/24333440
Website: NA
Dig in to their aplams, idli fries or savour their 4 feet 'never ending family dosa' priced at Rs 500.
Relish authentic South Indian food here.
Legendary restaurant: Wenger's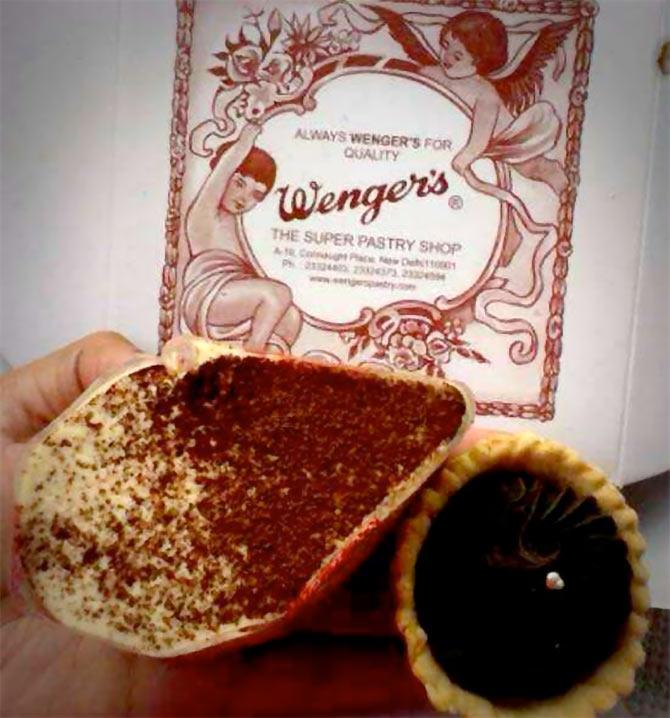 Address: A16, Connaught Place, New Delhi
Contact: 011 23324403/23324594
Website: wengers.in
Started in 1926, Wenger's is one of the oldest bakery and confectionery in Delhi.
This place reeks of nostalgia and continues to delight guests with their legendary menu -- pastries, cookies, brownies and more.
All photographs: Kind courtesy Zomato
ALSO SEE: The best places to eat in Mumbai