There are some places that just beg for a review. When you come back from a meal and put off doing anything else until you've written one. It happens rarely, but happen it does. Café Zoe is one of those.
Text and photographs: Harnoor Channi-Tiwary.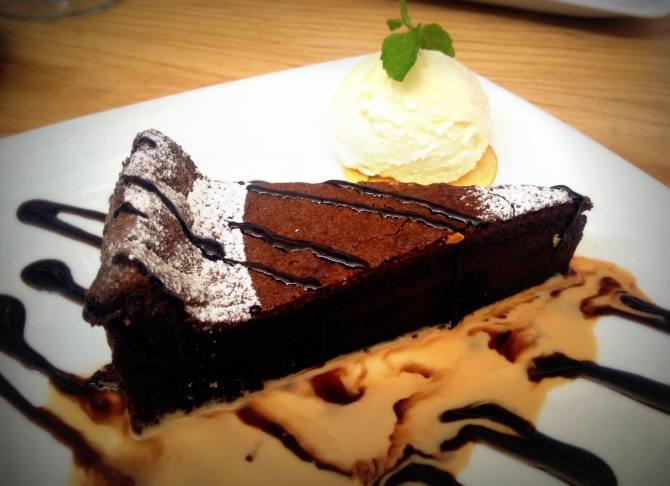 Located in the dusty Mathuradas Mills compound, if you do not know how to get here, you are sure to get lost. But follow Google Maps or just ask around for the gate in Lower Parel that leads to Blue Frog, O:h Cha and Zaffran and you will find yourself here. Thankfully, like most restaurants in Mumbai, Café Zoe offers valet parking; else I have no idea where I would have parked my car in these narrow lanes. A non-descript alley (reminiscent of Hauz Khas Village in Delhi) leads to an industrial steel door, making you wonder whether this was a good idea. It was. And the moment you open that door, you will understand why.
The door opens up into this huge double-storied space with a pyramid roof that floods the restaurant with natural light. The exposed-brick walls add to the industrial-grunge feel that the décor is aiming for. The tables are a little too closely set together to allow private conversations but you can find a cozy corner if you get here early enough. This is the one place that apparently transforms itself by evening. The bright café gives way to a lively restro-bar, perfect for an after-work drink.
We wet our parched throats with a Melon Sangria and a Strawberry Banana Smoothie with Yogurt and Cream. The Sangria was refreshing and had the perfect balance of sweetness and acidity. I have not found many places in the country that can do justice to white wine sangria. I am happy to report, Café Zoe just got bumped up on that list. The smoothie came in a tall glass and was thick and delicious as well.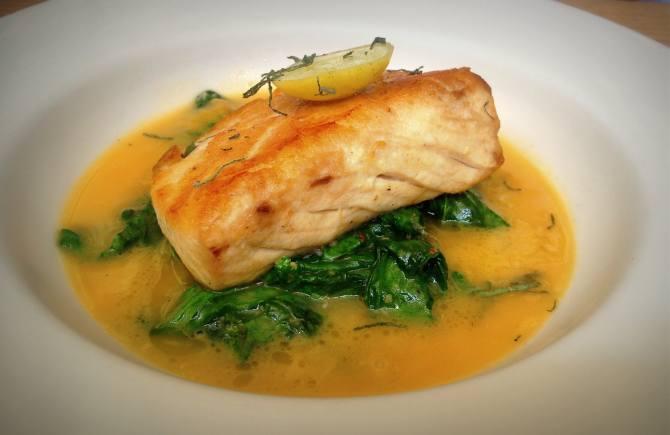 I am a huge fan of Eggs Benedict and when I see it on a menu that pairs it with smoked salmon, I can't see beyond that. The eggs were perfectly poached, with the yolk oozing out when a knife cut through them. The salmon added another dimension to the dish and I just couldn't get enough of it. I would have loved to have some fruit on the side (kiwi, melon or pineapple) as a palate cleanser to cut through the saltiness. But I'm happy to overlook that one drawback for the goodness that was that dish. We also tried the Pan Seared Rawas with Wilted Spinach. The Rawas had a crispy skin and was flaky in the middle. Surprisingly, the star of the dish was the bed of spinach that it lay on. Perfectly seasoned, it was the ideal partner to do the tango with the fish.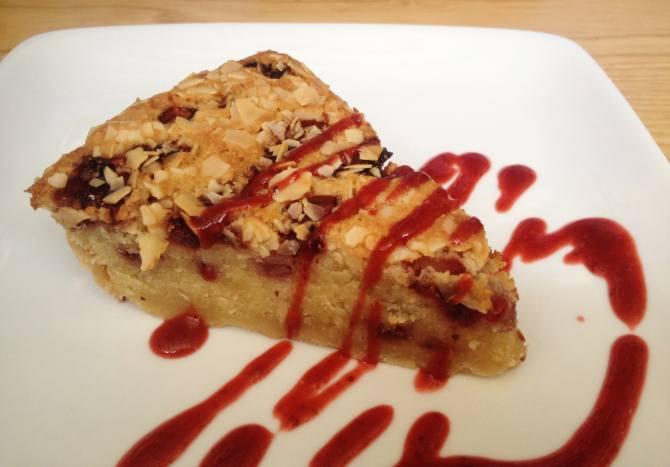 Having heard so much about the desserts at Café Zoe, I couldn't help but order the Flourless Chocolate Cake and the Almond Fruit Tart. Just when I thought they couldn't top the mains, they went and proved me wrong. The flourless cake was light as a cloud and was served with a drizzle of espresso cream, a genius master stroke. The espresso elevated the chocolate flavours and had me polish off the entire plate. The tart was denser with a nice crumbly crust, though overall, a bit on the heavier side.
The only drawback of the experience was the inattentive service. We literally had to do a little dance to get noticed around here and I'm told that you can be refused seating in the evening if you don't have a reservation. But save for that, Café Zoe finds itself in my list of top places for a fun lunch. The tiny dent I made on the menu doesn't even do it justice! I can't wait to go back for more!
Rating: 4 on 5
Meal for 2: Rs 2500 without drinks
Address: Café Zoe, Mathuradas Mills Compound, NM Joshi Marg, Lower Parel, Mumbai