The actor has revealed what she eats for a sculpted bod.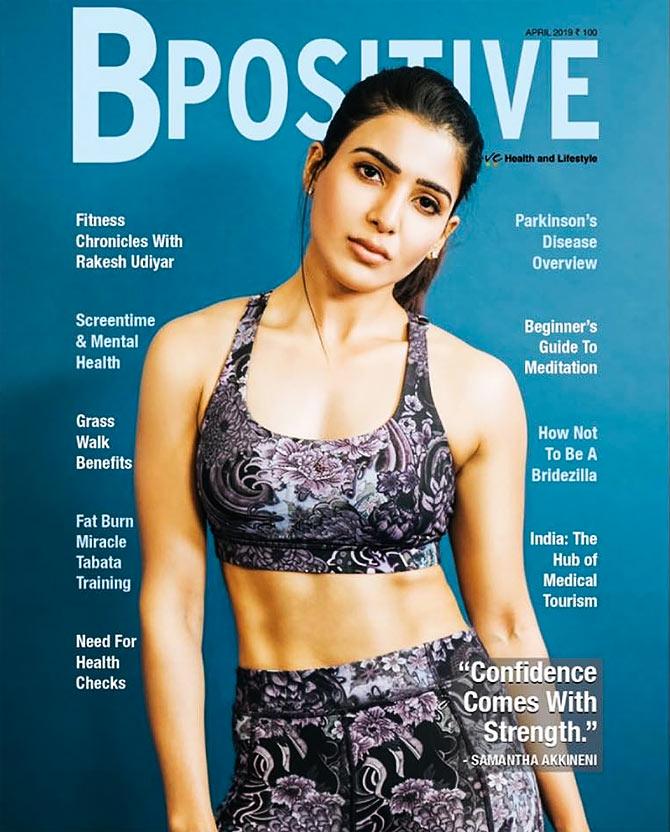 It's no secret that Samantha Akkineni is a fitness fanatic.
The actor, who shows off her incredible curves on B Positive mag's April issue, has been regularly sharing her fitness secrets on Instagram.
In an interview with Upasana Kamineni Konidela for B Positive, the actor revealed what she eats through the day.
Samantha begins her day with avocado and eggs for breakfast, which is followed with fish or lamb with millets for lunch.
She has sweet potatoes or eggs for snacks, and dinner is about fish or lamb with millets and veggies.
For those who are wondering what the actor has on a cheat day, here's what she indulges in...spicy food, prawns and biryani.