Saturday marks the Zoroastrian New Year or Navroze. Coomi Selod shares with us these special recipes that are prepared on this special day.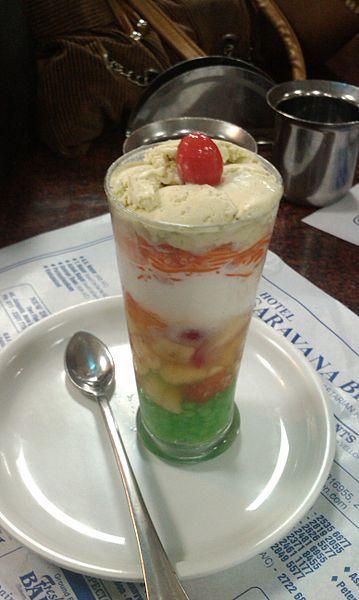 Jamshedi Navroz is one of the most loved of Persian festivals and is celebrated by all Zoroastrians across the world.
The festival marks the Zoroastrian New Year and is celebrated on March 21, which coincides with the Vernal (Spring) Equinox.
It has been celebrated for almost 3,000 years and is deeply rooted in the rituals and traditions of the Zoroastrian system.
The word Navroz has been derived from two Persian words, 'nav' means 'new' and 'roz' means both 'day' and 'time'.
Hence, Navroz signifies 'new day' which is translated into 'new year'.
The origin of Navroz can be taken 15,000 years back, ie. even beyond the Ice Age.
Initially, seasons played a significant role in human life. Everything depended on the four seasons.
As the cold winter season ended, spring was a great occasion to rejoice as it brought in warmth and colour all around as its the start of a period of new life, when trees and plants begin to bloom and the ground turns green, after the barren winter.
King Jamshed, is also known as Yima or Yama of the Indo-Iranian lore, he is known to have introduced the solar calculation in the Persian calendar.
Around 1725 BCE, the calendar that prevailed was luni-solar. The lunar year consisted on 354 days.
The founder of the Good Religion, Zarathustra, founded an observatory and improved the calendar to make it a luni-solar year of 365 days, 5 hours and a fraction.
Another interesting tradition followed on this occasion is the decoration of the table with seven foods that begin with 'sh' or 'sa' symbolizing creation or renewal.
These foods include sabzeh (sprouts), samanu (a sweet creamy pudding), seeb (apple), senjed (sweet dry fruit of the Lotus tree), seer (garlic), somaq (sumac berries) and serkeh (vinegar).
Apart from these foods, the table is also decorated with a copy of Gathas, a lit lamp, an afrigan (a vessel to hold the holy fire), a bowl of water containing live fish, a shallow earthenware plate with sprouted wheat or beans for prosperity, flowers for color, a silver coin for wealth, painted eggs for productivity, and sweets and rosewater in bowls for sweetness and happiness on a table.
This table is spread out for 13 days, after which the foods, flowers etc are thrown into the river or sea.
Parsis, (probably to create a oneness in the community to celebrate the occasion) everyone eats the same food , whether poor or rich.
On all auspicious days of the Parsis, Dhan Daar (plain boiled rice and Tuvar dal), boiled eggs, sweet dahi (yogurt) and fish, either fried or as a patia, are eaten!
Today, Navroz is celebrated in several countries that were either territories or influenced by the Persian Empire, such as Kurds, Afghanistan, Tajikistan, Uzbekistan, Azerbaijan, Turkmenistan, Kazakhstan, Kyrgyzstan, Kashmir, parts of Middle East and by Parsis in the Indian Subcontinent.
Persia is now known as Iran.
There are three sects of Zoroastrians in India. The Faslis , Kadmis and Shahenshahies and they celebrate two different New Years in India.
Jamshedi Navroze is the Fasli New Year
The Shahenshahies after escaping the persecution by the Shia Muslims, celebrate their Lunar new year from the day of their landing in Sanjan and being accepted by King Naryosingh Rana.
May this Jamshedi Navroz bring a happy, safe,cheerful and bright year for all humanity
Here are some recipes that make Jamshedi Navroze special:
Breakfast starts with Ravo (Recipe here) or Parsi sev. (sweet fried vermicelli)
Ingredients
1 packet of Elephant brand roasted vermicelli
70 gm ghee
225 gm white sugar
2 tsp of elaichi/jaifal powder
1 tsp vanilla essence
100 gms mixed dried fruit (raisins, cashews, blanched almonds),washed & dried
About 2 cups luke warm water
Method
First crush the roasted vermicelli into small 2–3cm pieces
In a non-stick pan heat the ghee/oil until it is hot and fry the dry fruits until golden brown and the raisins are puffed. Do not let it burn!.
Strain the dry fruits and remove as much oil as possible. Let these cool on a plate lined with a paper towel.
In the same pan, add the vermicelli and sugar. Dry roast this mixture on a slow flame until the sugar starts melting and all the ghee is absorbed .
Now, add about 1 cup of the luke-warm water and stir slowly.
Let the Sev cook until the water is absorbed see that the flame is low. However, you don't want the Sev to form lumps so keep stirring every 2 – 3 minutes.
When the water has dried up, add another 1/2 cup of water and stir.
Cover the pan with a glass lid and keep checking on it every 2 – 3 minutes. The moment you leave it alone, it will over-cook !
After another 10 minutes, check whether the Sev has cooked.
If not, add the other 1/2 cup of water (not too much so it becomes lumpy) and let it cook for another 5 minutes -- the sev must be soft and not crunchy at all.
Also, the water must all have been absorbed.
Remove the Sev onto a pretty plate and garnish with the fried nuts.
Serve the sev warm with boiled eggs and cool dahi.
Falooda (pictured above)
(Serves 12)
This recipe requires you to work on the previous day
Ingredients
12 glasses Milk
2 cups Sugar
1/4 cup tukmaria seeds, (washed and soaked in 4 cups water the previous night)
1/2 cup Rose Water
1 bottle Kalvert's Rose Syrup
250-300grams Nishashta /Ghehun nu doodh (dried wheat milk powder)
1 kg block Vanilla ice-cream
2 kgs block of ice
12 Tall Glasses and spoons
Method
Over a basin/big vessel, place a colander, Pack ice pieces in the outer vessel, and 2 cups of water.
In a large vessel,soak the wheat milk in 2 cups of water,
Add 1/2 cup Sugar, 1/2 cup Rose water and dissolve with a large ladle.
When dissolved stir non-stop over a medium flame, till thick and sticky.
Pour hot into the colander in the ice water, and stir briskly so that the wheat-milk mixture falls into the cold water.
Small beads or tube-like bits will form. When hey become firm,place the vessel containing the beads into the fridge.
In a large vessel, pour the milk, add sugar and mix well and heat.
Keep stirring till the milk thickens. Remove, cool and refrigerate.
To serve
In each fancy tall glass, put a tablespoon of the swollen Tukmaria seeds. Add 1 tablespoon of the wheat-milk beads, over the seeds
Gently pour in 1 inch of the Rose Syrup.
Fill chilled Milk upto 3/4 of the glass.
Finally add a scoop of the ice cream, and serve with long handled spoons

Dar ni Pori
For one large pori
Ingredients
for the Filling
1/2 kg Tuvar Dal
2 cups boiling water
60 gms Ghee
6 tbsps Sugar
1 tsp Nutmeg Powder
1 tsp Cardamom Powder
1 tsp Vanilla Essence
1/2 tsp Rose Essence
4 tsp Rose water
1 1/2 tabs chopped Almonds
1 1/2 tabs chopped Pistachios
1 1/2 tabs Charoli
1 1/2 tabs chopped Candied Cherry Peel
1 1/2 tabs Orange Peel
For the Dough
1 tab Semolina (rava)
3 tabs Flour
1/4 tsp Salt
2 tabs Ghee
Water
For the Mann
3 tabs Flour
3 tabs Pure Ghee
Method
For the filling
Wash Tuvar Dal and cook in boiling water in a pressure cooker, till dal is pulpy soft and mashed.
Add ghee and sugar and keep on stirring over a slow flame, till it is thick.
Remove from fire and let it cool.
Add all the chopped dried fruit, cardamom and nutmeg powders, along with esssences and rose water. Mix well.

Pastry
Mix flour semolina, salt and water
Add 2 tabs ghee and knead into a smooth dough.
Beat 3 tabs pure ghee separatelytil soft and lightgradually add to the flour dough
Make 4 equal portions of the Mann and set aside.
Make 4 portions of the dough and roll each into rounds about the size of a plate
Spread the Mann on these rounds and make alternate layers, like a layer cake.
Then roll out the whole thing to the size of a large dinner plate.
Place the dal mixture in the centre and fold the sides in so as to cover the dal completely to form a round flat cake about 1 inch high.
Bake in a preheated medium hot oven 375 degF till evenly cooked, but not browned.
When slightly cooled, cut into wedges ad serve warm or cooled. This can stay in the fridge for a few days.
Parsi mutton pulao
(Serves 4)
Ingredients
1/2 kg boneless Mutton
375 g Rice
2-3 tbsps Ginger Garlic paste
2 large Onions, finely chopped
2 large Kashmiri Dry Red Chili
4-5 Green Chili, finely chopped
2 tsp Cumin powder
1/2 tsp Turmeric powder
1 1/2 tsp Red Chili Powder
2 tsp Dhanajeera powder
1 tsp Tandoori Chicken Masala
2 tsp Dhansaak Masala
3-5 Tomatoes,pureed
2-3 Potatoes, halved and fried
1 small bunch Coriander leaves
salt to taste
A pinch of Saffron
2 boiled Eggs
2 large Onions, thinly sliced.

Method
Heat oil in a pressure cooker and add the ginger garlic paste, onions, Kashmiri red chillies and green chillies.
Fry them till fragrant.
Add the tomato puree and the coriander leaves and cook for a few minutes.
Add all the powdered masalas and salt and cook for 5 minutes.
Add the mutton, and coat with the masala and brown for a few minutes.
When nice and brown, add a little water till the mutton is covered.
Add fried halved potatoes.
Close the lid of the pressure cooker and cook on medium heat for 30 minutes. Pressure cook for 30 mins.
Meanwhile, parboil the rice in a wide kadhai.
Add the cooked mutton and spice mix to the rice and stir it all together.
Dissolve the saffron in a small bowl of water and pour over the top of the rice, cover the Kadhai and simmer till the rice is cooked.
Keep adding a little water if required
While the rice cooks, brown the two thinly sliced onions to use as a garnish.
Garnish the mutton pulao with boiled eggs and fried onions.
Tareli machchi
(Serves 4)
Ingredients
1/2 kg Pomfrets, cleaned and drained well, make small slant cuts over the skin (you may want to use any other fish of your choice that is available)
1/8 tsp Turmeric powder
3 tsps Red chilli powder
1 tsp Black pepper powder
1/2 inch piece Ginger, finely chopped and crushed to a smooth paste
1 tsp Vinegar/lime Juice
1/2 tsp salt
Oil
Method
Except oil, Mix all the ingredients with a few spoons of water to make a thick paste.
Apply the marinade as a very thin layer on both sides of the fish and marinate it for 45 minutes.
Shallow or deep fry the fishes in batches on both sides until golden brown and drain the oil.
Serve with wedges of Limboo and Onion rings
Watermelon juice is also associated with Navroz.
Here's a slightly different way to make it.
Watermelons chopped with a sprinkling of chaat masala and black salt.
For a sweet version try adding gulkand or sugar and it becomes a double cooling drink with both watermelon and rose being natural coolants.
It is said the earlier Persians/Iranis used to eat the scooped out melon and then place the shell on their heads like hats to keep cool during scorching summers! :-)
Happy Navroz!
Photograph: Ashwin Kumar/Wikimedia Creative Commons