The Elephant God simply loves these delicacies.
No Ganesh celebration is complete without sweets like modak, puran poli and karanji.
But have you ever wondered what makes the modak so special?
Or why the puran poli is such an important part of the Maharashtrian household during the festival?
Read on to find out some interesting facts about some popular Ganesh delicacies.
Modak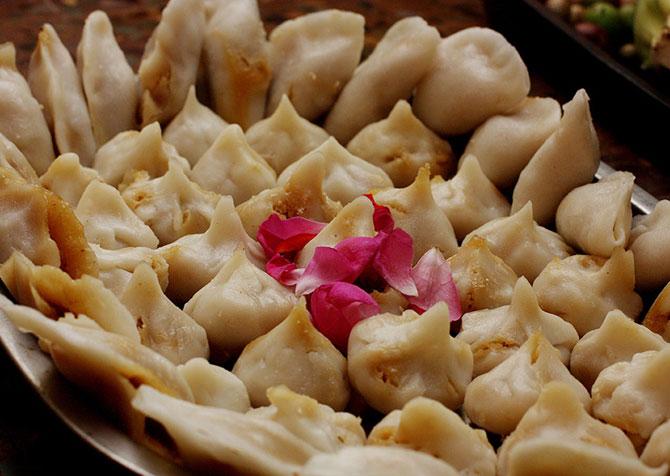 Photograph: Sudhamshu Hebbar/Creative Commons
The Elephant God -- also fondly known as Modakapriya -- is said to be especially fond of modak, one of the most important offerings made to Lord Ganesha during the 10-day festival.
No Ganesh puja is complete without the sight of modaks made with a sweet filling of jaggery and coconut.
The most common variety is the khoya modak and during the pooja, 21 modaks are offered to Lord Ganesh.
Check out the recipe here: How to make modak
For those who want a traditional twist to their Ganesh celebrations, read how to make khoya modaks here!
Want to be creative? Then try these 5 different but easy modak recipes.
Karanji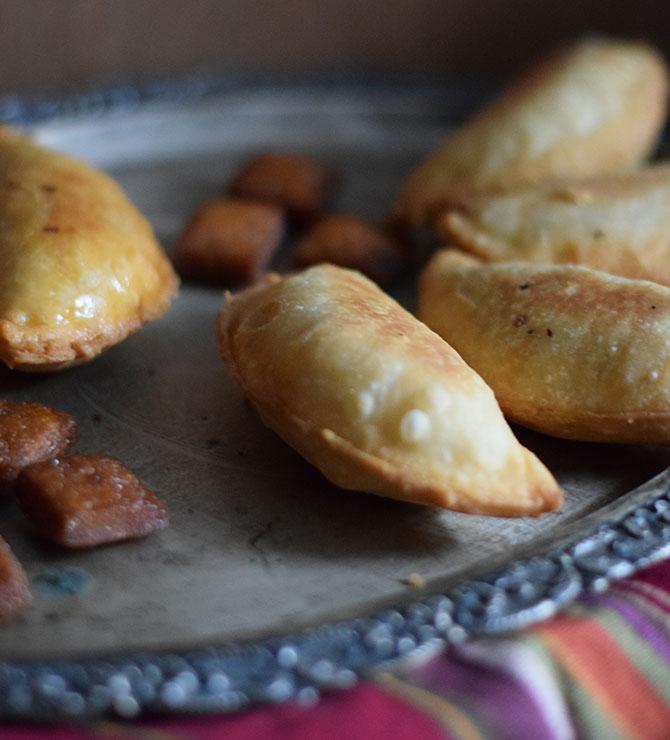 Photograph by Rediff reader Aditi Bahl
Through the festival, people make various sweets and offer it as prasad after the daily aarti and pooja.
Karanji is another delicacy prepared during the festival. Filled with coconut and dry fruits, this crispy fried pastry simply melts in your mouth.
Check out the recipe here! Sweet kachori, karanji and more
Puran Poli
Photograph: Vadani Kaval Gheta/Creative Commons

After modak, the second most popular offering to Lord Ganesh is puran poli.
The bread is knows as poli and the filling, puran.
Other than Maharashtra, the Indian sweet flatbread is popular in Karnataka and parts of Andhra Pradesh.
While Maharashtrians know it as puran poli, it is called vedmi in Gujarati, orugatalle in Kannada and bobbatlu in Telugu.
Check out the recipe here! How to make Puran Poli
Motichoor ladoo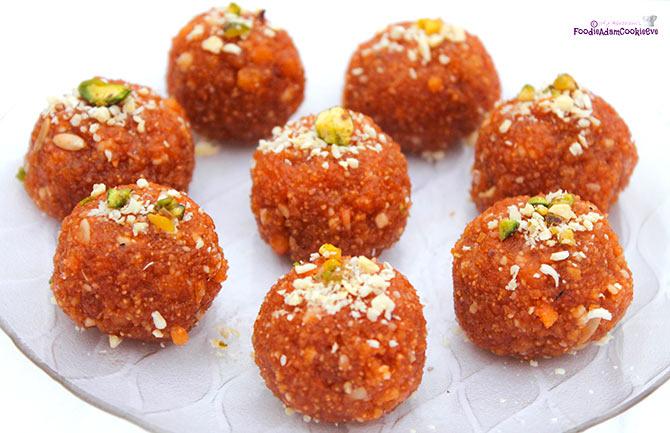 Photograph: Kind courtesy foodieadamandcookieeve.wordpress.com
This mouth-watering delicacy is also offered to the Elephant God.
Traditionally it is believed that Ganesh loved to feast on ladoos, especially the motichur variety.
In Maharashtra, people also offer coconut ladoo.
Check out the recipe here! How to make motichoor ladoo in 10 easy steps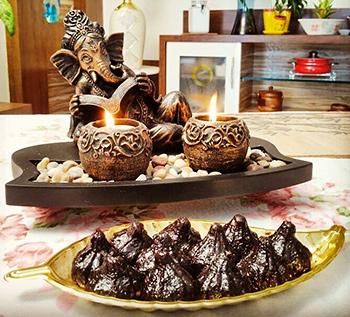 Lead pic: Kind courtesy Raut Sonali 26/Instagram