Tired of Indian sweets on Holi? Try baking a cake.
Chef Anuj Kapoor of The Grand New Delhi will tell you how.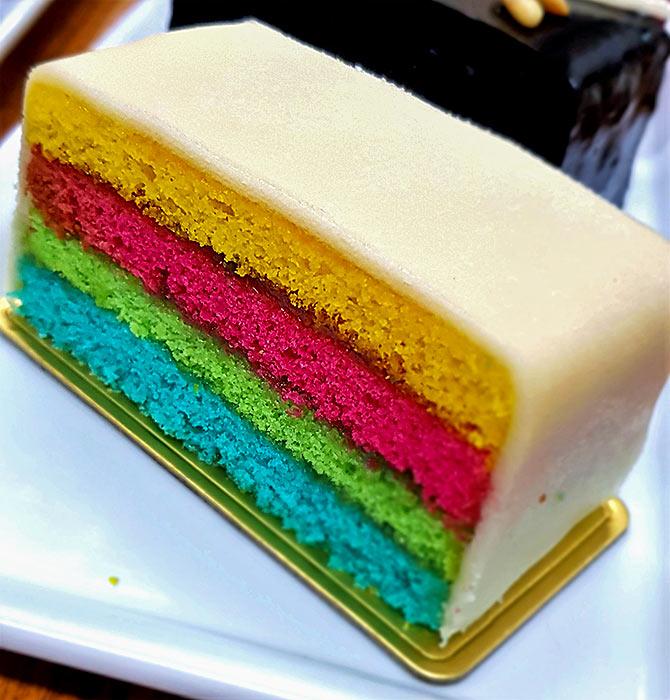 Ingredients
280 gm softened butter
280 gm castor sugar
5 eggs
2 pinches of vanilla extract or four drops vanilla essence
200 gm flour
1 tsp baking powder
80 gm ground almond
1 tbsp milk
2-3 tsp different food colours
To assemble
150 gm orange marmalade, blended
150 gm marzipan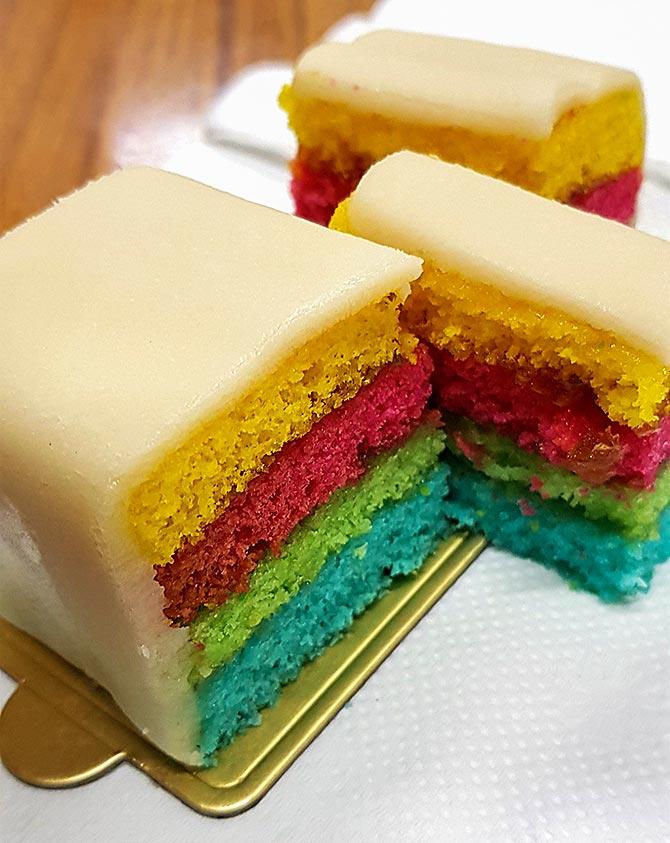 Method
Preheat the oven to 175°C.
Cream the butter and sugar in a large bowl using an electric beater or wooden spoon until it turns pale in colour and creamy in texture.
Add vanilla and one egg at a time, beating well between each addition.
Add milk. Fold in the flour, making sure it is well incorporated.
Divide the mixture between four bowls. Add different food colouring to each.
After adding the colouring, blend the mixture with spatula thoroughly or the cake will have an undesirable marbled appearance.
Put the batter into four lined cake tins and bake for 30 minutes till a skewer inserted in the middle of the sponge comes out clean.
In case you are short of moulds, you can use the same mould and bake one by one. Skip lining the moulds with butter paper if you are using silicone moulds.
Once done, turn out the cakes on to a rack and allow them to cool completely.
Remove the paper lining.
Spread each layer with marmalade and sandwich them one over the other.
Finally, spread marmalade on all sides of the cake.
Roll out the marzipan and wrap the cake over.
Let it set in the fridge overnight. Slice and serve.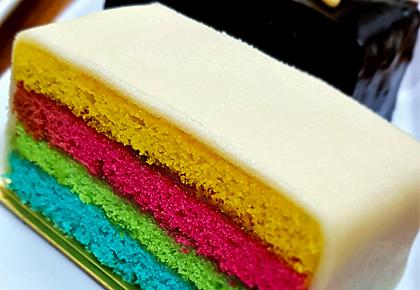 More recipes and food features here!