We'd asked you, dear readers, to share your family's Christmas recipes.
Mumbai-based Lavita D'Silva shared this recipe from her hometown Goa.
Take a look!
Here's the recipe
Meat Loaf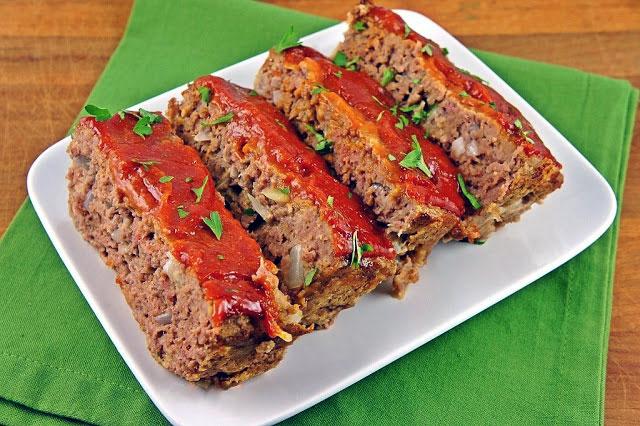 IMAGE: Meat Loaf*
Ingredients
½

kg minced beef
4 slices of bacon
5 slices of bread
3 eggs
Salt to taste
A pinch of pepper
1 medium sized lime
Method
Soak the bread in water.
Squeeze the water off the bread.
Mix the squeezed slices with the mince.
Cut bacon in small square pieces and add it to the mince.
Add juice of one lime to this mixture.
Add 3 lightly beaten eggs.
Add salt and pepper to taste. Mix well.
Put the entire mixture in a vessel and press it down till even.
Place the vessel in a pressure cooker and steam for 20 minutes.
Your meat loaf is ready.
Note: Meat loaf can also be mashed and used as a sandwich spread.
*Lead image used for representational purposes only. Image: navywifecook/Flickr/Creative Commons