Sandesh, Rajbhog, Rosogulla and Chamcham have been revamped to keep up with people's adventurous palates, says Mini Ribeiro.
For years, we have all relished traditional Bengali sweets.
Replete with the creamy goodness of chenna (made of spilt milk), these sweets have been a huge hit in India, and abroad as well.
But hold on! These sweets are now being given a contemporary twist.
Why? Because the (widely travelled) younger generation now have an evolving palette to boast of!
Don't be surprised the next time you step foot into your favourite Bengali sweet shop. You'll surely find traditional sweets infused (or paired) with exotic ingredients and avant-garde flavours.
Take the case of the good old Sandesh. It has been through few improvisations in the past. Years ago, it was tweaked with artificial lemon or chocolate flavouring in the chenna.
But what you see now, is out of the ordinary.
Name it and you'll find it…fruit flavours, fruit fillings, alcohol infused ingredients (yes you heard it right), molten chocolate, and even gulkand! All theseare being used to give a twist to this once simplistic sweet.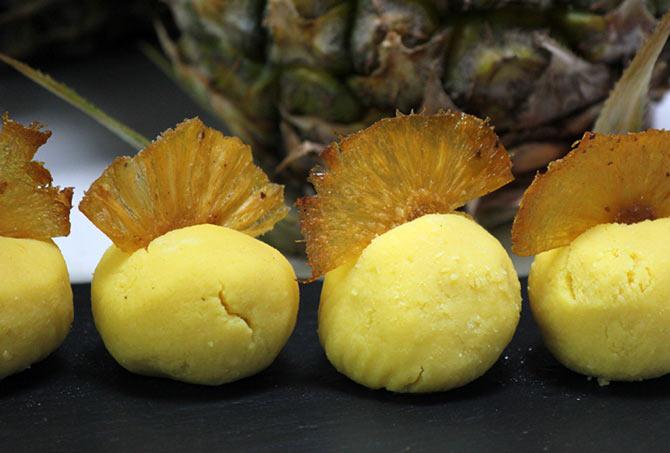 Mangoes, strawberries, kiwis and dry fruits, like dates and figs, are being converted into interesting fillings or compete to be used in the Sandesh. At times, these are also mixed in the chenna, so that you get a fruity flavoured Sandesh.
The fruit-flavoured Sandesh has received a huge nod of approval back home. Marampak Sandesh (a soft Sandesh) available at Nakur, one of the famous sweet shops in Kolkata, is a hit.
Balaram Mullick & Radharaman Mullick has played it safe.
Old-timers in the sweet business, they have retained the authenticity of the Sandesh while adopting a fusion mode. Their signature vintage Sandesh Mousumi, baked Sandesh, and Strawberry Lava are worth a try.
Nolen Gurer soufflé Sandesh is yet another interesting take on the Sandesh.It is made with kanchagolla nalengur fresh cream.
The mango-flavoured, light and fluffy, Gelato Sandesh at Banchharam is also a treat for sweet lovers.
Jalbhara or Sandesh, with a liquid jaggery filling in the centre, is now filled with unique flavours like black currant, orange and pineapple.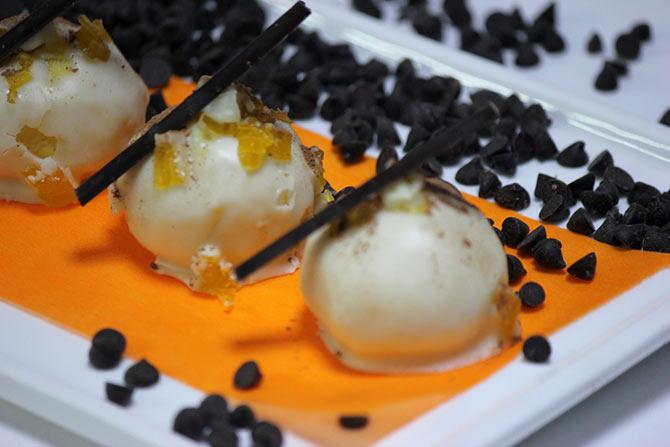 If heritage sweet shops have accepted this new wave, hotels in Kolkata are not far behind.
Chef Sandip Hazari, Pastry Sous Chef, Hyatt Regency, Kolkata, does a Tuxedo Truffle Sandesh for his guests. His Sandesh is stuffed with chocolate chips, coated with white chocolate, and dusted with cocoa.
Another unique Sandesh from his kitty is Madu Pana Sandesh—a combination of Sandesh and wild forest honey.
The soft and spongy Rosogullas (cottage cheese dumplings) dipped in sugar syrup, legendary in the City of Joy, have now become healthy.
Baked Rosogullas are the flavour of the season thanks to people becoming more health conscious. However, its taste is still on the lines of the good old Rosogulla.
No one wants a disappointing show when it comes to creativity. Take the case of the Choco Lava Malpua, where molten chocolate is being smeared on hot velvety Malpuasto give it a twist.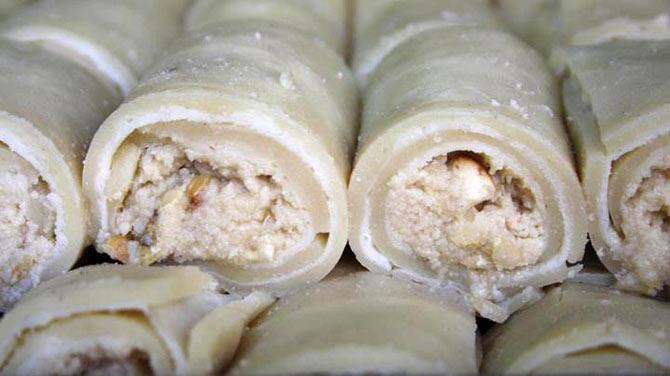 Similarly, the traditional Patishapta, a pancake generally filled with kheer, is now being filled with Gajar Halwa, green apple puree, jasmine tea crème brulee and so on.
Again, mihidana or boondi made of rice and besan is now baked instead of fried, and served with Rabri.
While experimenting, the trick is to combine the Western ingredients cleverly with typical Bengali sweets. However, the flavours are kept in mind, and used with utmost caution.
The idea: to avoid doing away completely with original flavours of the sweet.
Chocolate, naturally, is the first choice when it comes to fusion sweets with a Western touch.
Doi Mousse is an interesting combination of Misthi Doi (sweet yogurt) and chocolate, but its outer crust has lightly roasted puffed rice.
Rasmalai Chocolate Mousse is another sweet that marries the two creamy flavours perfectly.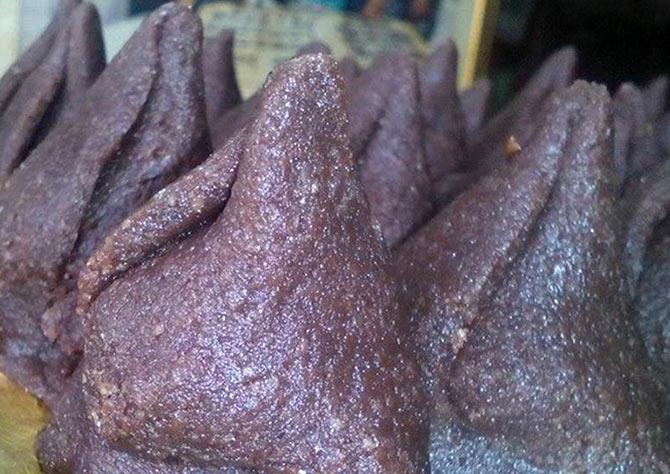 Strawberry Malai Roll and Chocolate Singhara at Nakur are new additions, keeping up with the changing palates.
Nolen gur or date palm jaggery available during winter is an intrinsic part of the sweet culture of Kolkata. It has been extensively used in Bengali sweets. The latest addition is the nolen gur ice cream, which is quite delectable.
Malpua cheesecake is a hot favourite, and one gets the best of both worlds. Tiramisu flavoured Sandesh is another hot-selling item.
Mihidana Tart, a fusion sweet, where a tart is topped with generous amounts of mihidana, is also a rage.
Mango Cremino, made of mango fudge and mint leaves, is an avant-garde offering from Balaram & Radharaman Mullick.
Brazilian Samba at Nalin Das & Sons is for the football crazy fans who love chocolate. This sweet is chocolate-laden and covered with chopped nuts, and laced with chocolate syrup on top.
Kolkata's top 5 fusion sweets
Chanar Pannacotta at Balaram Mullick & Radharaman Mullick
Zaffran sandwich at Nakur
Rosogulla pastry at Banchharam
Brazilian Samba at Nalin Chandra Das & Sons
Jayanti Sandesh at Bhim Chandra Nag