The ability to make smarter data-driven decisions will be a critical skill that every employer will be looking at in every prospective employee, points out Gaurav Vohra, CEO and co-founder, Jigsaw Academy.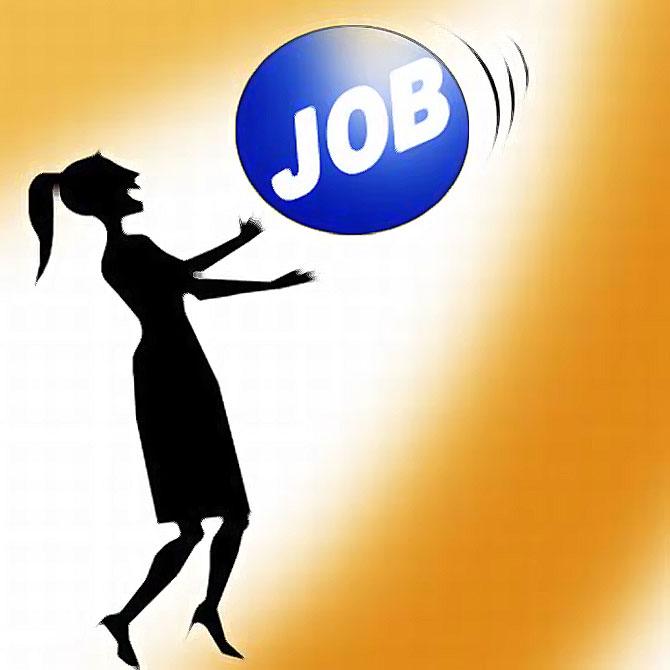 The pandemic, followed by a worldwide lockdown and dip in the economy, has pushed organisations to continue operating remotely to survive, making working from home the new normal.
Due to this crisis, the business world has experienced an immense shift in work environment dynamics.
Now companies are incorporating emerging technologies like Data Science, Artificial Intelligence, Machine Learning, and more, causing significant disruption in the existing job scenario, making it imperative for professionals to reconsider the future of their careers.
Everyone is looking forward to 2021 and hoping to restart life in a post-COVID world.
However, how the future will unfold is unpredictable, but it will undoubtedly require everyone to upgrade and upskill to stay relevant and employable.
Let's look at five ways to stay employable in 2021.
1. Upskilling in emerging technologies
According to the World Economic Forum, the adoption of new technologies and the business environment's changing dynamics are predicted to generate over 133 million new jobs.
With data science, analytics, and emerging technologies like cloud computing, cyber security, artificial intelligence, machine learning, and more dominating the workforce and business decision making, it will become a mandate to build proficient skill sets around these technologies to remain pertinent.
2. People management skills
People will remain an organisation's most prized asset irrespective of the changing workforce dynamics and integration of emerging technologies.
People Analytics will become an integral part of workforce management and businesses in the coming years.
According to a CEB Analytics study, companies that have successfully adopted HR Analytics can improve talent outcomes by 9%, which would generate a 4% gross improvement and USD 12.8 million in savings for every USD 1 billion in revenue.
Therefore, it will become vital for professionals in the future to upgrade their people management skills.
This can be done by upskilling your people analytics and digital HR skill sets.
3. Data-driven decision-making ability
The ability to make smarter data-driven decisions will be a critical skill that every employer will be looking at in every prospective employee they may consider to hire.
This shouldn't be surprising considering the sheer amount of data that organisations can now access and the growing demand for professionals who can sift through the numbers, find valuable insights, and use Big Data to make business strategies and decisions.
There are around 39,000 new analytics-related jobs expected to open, by 2022, in India. Therefore, it will be essential to enhance your data-driven decision-making skills to remain employable in the future.
4. Problem solving skills
In layman's terms, problem-solving is having the mental elasticity to solve problems that have never been faced before and the ability to solve them in a business environment that's changing at breakneck speed and getting more complicated by the moment.
As per the World Economic Forum report, 36% of all jobs across all industries are expected to require complex problem-solving as one of their core skills in a candidate.
Use of design strategy in all aspects of working and decision making will go a long way.
5. Critical and creative thinking
Critical and creative thinking skills are transferable skill sets that can be incorporated in any field from problem-solving, marketing to developing products and business strategies.
While IBM's supercomputer Watson is giving the organisation a run for their money in the critical thinking department, companies in the future will see creative thinkers as a highly employable and prized addition to any team.
One can develop critical and creative thinking skills by pursuing a course in strategy, design thinking and innovation.
These seemingly simple skills are crucial in keeping yourself employable in 2021 and the years to come.
The best way to succeed is to continuously upskill yourself in data science and emerging technologies and, in turn, build a secure and successful career.