The right pair of shoes can get you going with your fitness regime in no time, says Abhik Sen.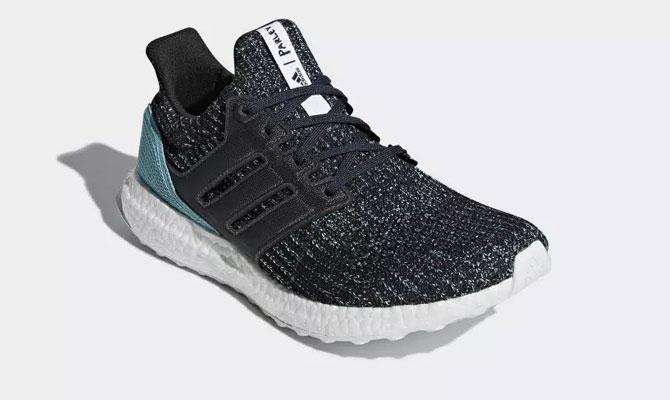 Adidas Running Ultra Boost: The all-surface runner
I love shoes with good bounce-back and this pair proved very capable in that respect.
The fit seemed a tad snug for a flat-footed person like me, but it was very easy to slip on and off.
The heel felt particularly comfortable and, while the toebox was snug, never did I get sweaty feet in the summer.
But the outer cage felt a tad uncomfortable if I laced up tight.
I went out for a run after some showers had hit the city and the Continental-branded sole provided a lot of grip on the wet roads.
I ran on all types of surfaces and the grip and cushioning worked like a charm.
The dull khaki colour came to my rescue when I had to attend a semi-formal event.
This pair is possibly the best all-surface running pair one can buy now; just check if you need a bigger size if you're flat-footed.
Price: ₹19,999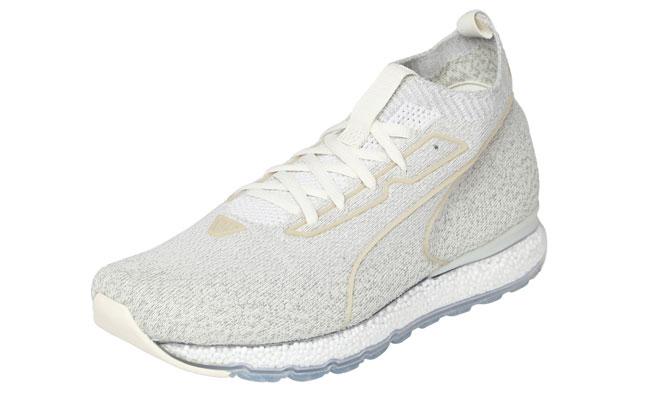 Puma Jamming: The all-rounder
This pair's translucent sole, with its NRGY beads, is a head-turner.
But these pebbles are not just for looks; according to the company, these foam pebbles 'jam' with each other as your feet hit the sole and, with every step, there's a unique cushioning.
I put them on and went to the neighbourhood park, which has a mix of asphalt, gravel, dirt and grass, for a quick run.
On asphalt, grass and dirt, I got the normal bounce-back expected from such shoes -- maybe even more than the Ignite; on gravel, while the grip and comfort was commendable, the bounce felt a tad unstable.
That said, it was comfortable to wear this pair for extended periods, sometimes sans socks.
This pair is the perfect all-rounder -- both on the road as well as in the club.
Price: ₹12,999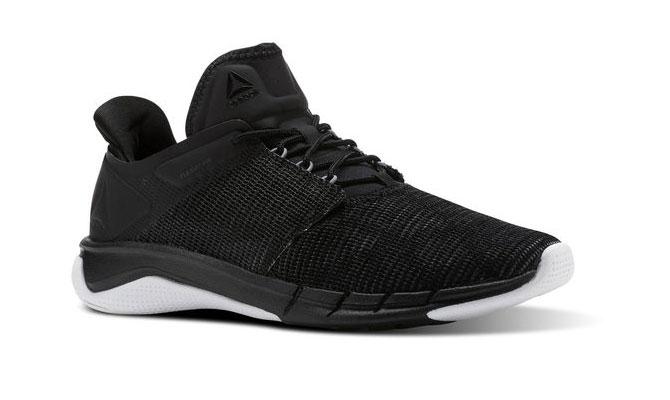 Reebok Fast Flexweave: For workouts and outings
This pair is light and comfortable and I liked its understated styling.
The fit was just right, with plenty of ventilation to prevent sweaty feet.
I used it for runs and liked the stability and grip offered but, being used to the energy bounce being offered by the other shoes, I distinctly felt the lack of it in this pair.
That said, they offered a fabulous experience during exercise, especially in a gym. Running on the treadmill too was quite comfortable.
I indulged in a little bit of cross-training and some HIIT routines and never felt happier.
That said, it is quite comfortable to walk around malls in this pair -- I walked some six km within a mall, none the worse for the experience.
This pair is perfect for gym visits and extended mall expeditions.
Price: ₹9,999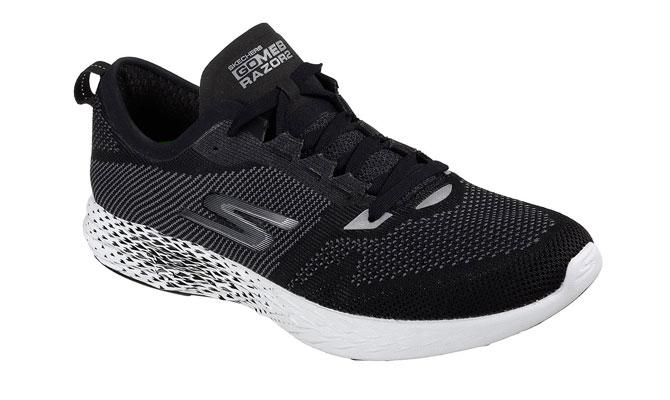 Skechers GOmeb Razor 2: For long runs and workouts
This pair, named after US Olympian and long-distance runner Meb Keflezighi, is surprisingly light.
I laced on the pair and the shoes felt a bit too firm on the first run, but eased the more I used them. Every time I broke into a sprint, I felt the enhanced bounce really helped matters.
While the midsole is solid and provides good cushioning, I felt the heel a tad loose when I tried putting them on barefoot; also, if you lace them on really tight, the upper part of the foot feels uncomfortable.
There was good all-round grip, especially on asphalt and a low heel-to-toe drop; also, the cushioning provided comfort during long runs and exercise sessions.
This pair is perfect for runs and the gym, provided you don't lace them up too tightly.
Price: ₹9,499