We had asked you, dear readers to tell us what your first salary was and what it meant to you at the time.
Rediff reader Rajeev Mehta, 55 from Chandigarh shares his story: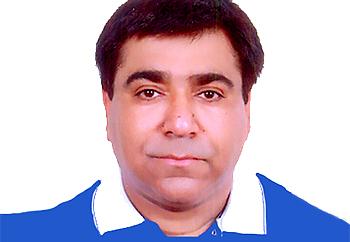 I gave my final exam for MSc Electronics on June 30, 1986.
Even before results were out, I had my first job on July 1, 1986.
My first job was as a science and math teacher at a convent school in Dehradun.
My first salary was a consolidated Rs 600.
The school timings were 8 am to 2 pm and 2.30 pm to 4.30 pm.
I used to attend computer courses, which were just introduced in India and was a big craze.
Out of Rs 600, I used to pay Rs 500 per month as computer fees. I gave the remaining Rs 100 to my mother.
Interestingly, my father retired from his bank job the same day I got my job -- July 1, 1986.
He would earn an interest of Rs 2,750 per month from his savings and PF (provident fund) he got after retirement.
A year later, in 1987, I got a job in Punjab Government for a monthly salary of Rs 1,200 which was double my first salary.
I was on cloud nine because those days, our requirements were very less.
We had no mobiles, internet, TV or satellite channels. We didn't have to worry about cars or getting stuck in traffic.
There was enough mental peace and ample time to meet and spend time with friends and relatives.
Today there are several means of communication, but in reality, there is a lot of distance in relationships and everyone seems too far away.
---
READER INVITE
Dear readers, do you remember what your first salary was?
When did you receive it? Which year was it?
Do you have a photograph of it?
What did it mean to you at the time? Tell us all about it.
What was your first job and salary? And how did you spend it?
Did you buy a sari for your mum or a gift for your girl/boyfriend?
Write in to us at getahead@rediff.co.in (Subject line 'My First Salary') along with your NAME, AGE, LOCATION and photograph, if possible. We will publish the best responses right here on Rediff.com!