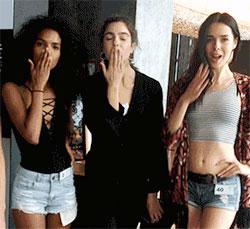 EXCLUSIVE: Models show us how they have fun post work.
When models aren't stomping the runway, what do you think they do?
Here's what we found out!
They simply have fun clicking hilarious videos on their smartphone.
Tista Sengupta/Rediff.com captures such funny model moments from the recently concluded Lakme Fashion Week auditions for the Winter/Festive 2016 show.
Take a look!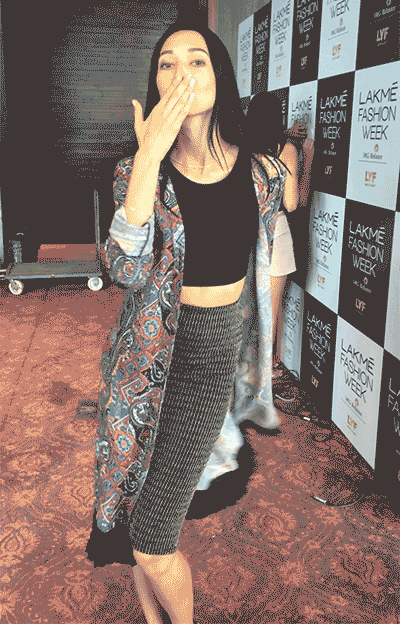 IMAGE: Sexy siren Alina Tazhbayeva from Kazakhstan -- one of the selected models at the auditions -- jigs while she air kisses the camera.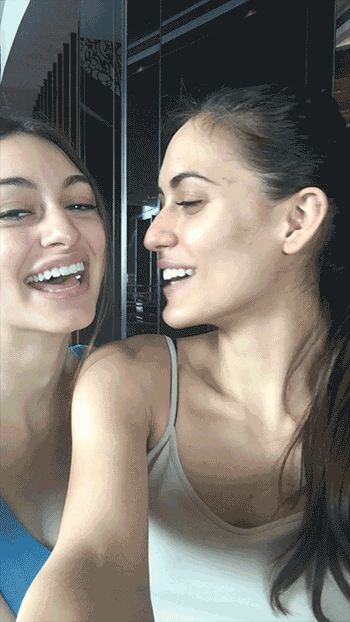 IMAGE: Ooh la la... look how these two models seal their friendship with a kiss.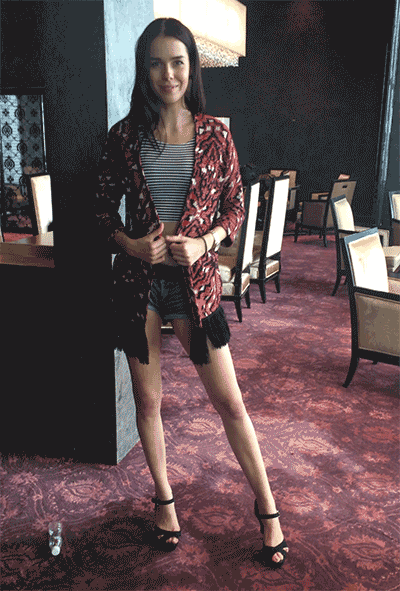 IMAGE: Meanwhile Paula Wilkiewiez from Poland wants to take that shrug off and impress us with her super toned abs. We think she knows how to turn up the heat!
IMAGE: So hot, yet so cute! Such an Awww moment, isn't it?
Video: Catch 'Behind The Scenes' action, here
ALSO SEE
9 memorable moments from the LFW auditions
'People made me feel that I am not pretty'