The bike is extremely thrilling right and I couldn't help falling in love with its distinct character, says Aakash Paul.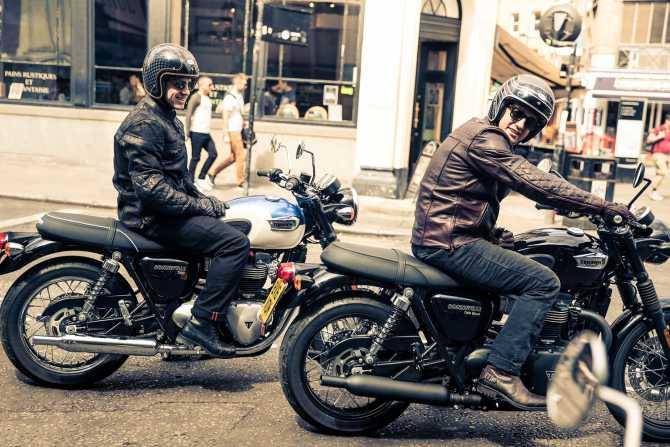 I shall not use words like 'retro' to describe the Triumph Bonneville T100.
This iconic British motorcycle is very gentlemanly in its appearance, yet it has a cheeky side to it.
The distinct sound of a parallel twin got my heart racing, the moment I pressed the start button.
Being torque biased with 80 Nm peaking just a little over 3,000 rpm, the engine simply ensures smooth and refined cruising, along with a punchy ride experience.
There is no jerk as it accelerates in a linear fashion, delivering power all the way.
The bike is extremely thrilling right from scratch. Because of the well-engineered ride by wire setup, throttle response is crisp and accurate leaving no room for jolts and jerks.
The Bonneville T100 is powered by a 900cc parallel twin cylinder engine which is liquid cooled and puts out 80Nm of torque and 54.2bhp.
Peak torque comes in low at 3,230rpm, while peak power comes at 5,900rpm.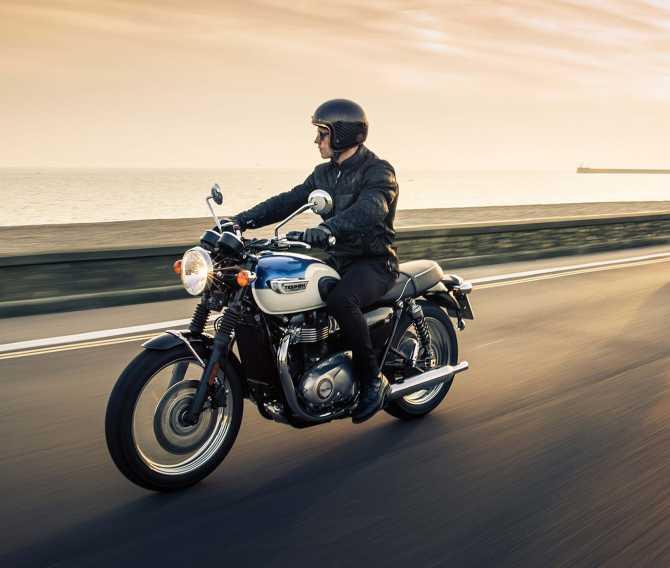 The engine has been mated to a 5-speed gearbox.
Gear shifts on the bike are crisp and neat thus adding to the pleasure of riding this motorcycle.
The motorcycle rides on 41mm telescopic forks in the front and twin shocks with an adjustable preload in the rear.
Both the front and rear suspension get 120mm of travel and are quite adept at taking on bad and bumpy roads.
The tyres lend adequate grip on the tarmac and work well with the traction control setup of the T100 to provide a carefree ride.
Braking on the T100 has been facilitated by a 310mm disc with a two-pot caliper in the front and 255mm discs with a two-pot caliper in the rear.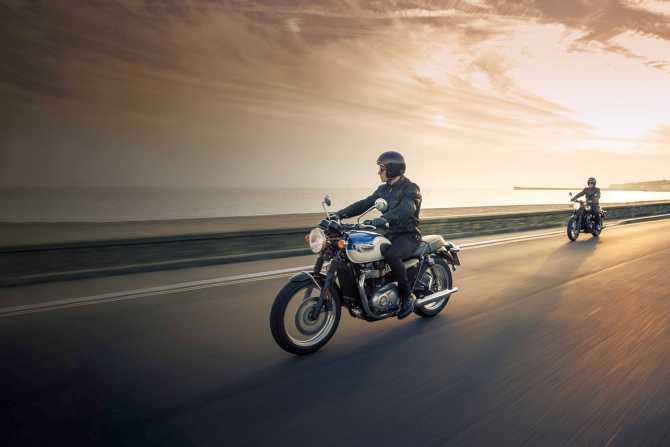 Braking on this motorcycle is extremely efficient and inspires a lot of confidence.
Coupled with traction control and ABS, the T100 just transforms into a splendid ride with a fine-tuned capability of saving your neck in sticky situations.
This motorcycle gets clean lines and mature styling.
The tank is evenly shaped with generous room for your knees and carries that distinct sculpted Bonneville design.
The motorcycle draws inspiration from the iconic 1959 Bonnie and has a DNA rich with heritage.
Adding character to this motorcycle are the wire spoke wheels, authentic peashooter silencers and two-tone paint schemes with hand painted gold coach lines.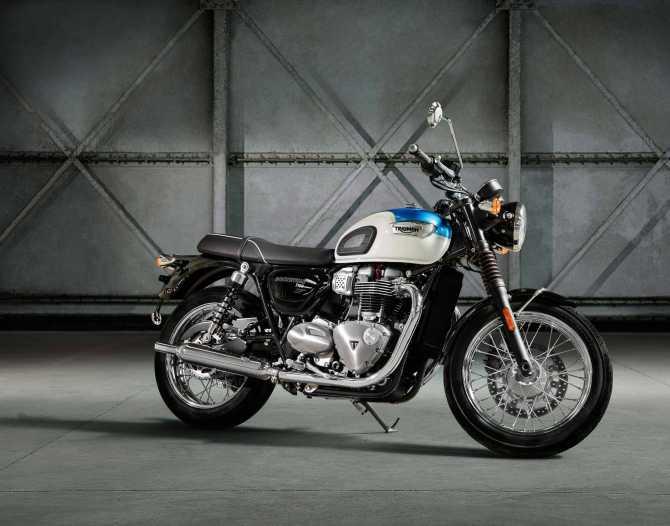 To look at, this motorcycle is smart and sophisticated, it is reminiscent of a bygone era, yet it comes with the latest technology and engineering standards of Triumph that deliver prime performance.
The rider seat height has been set at 790mm and has an adequate sync with the foot pegs and handlebars to cater to comfortable cruising even on long journeys.
The switch gear is also quite easy to operate.
The Triumph has set an analogue speedometer and rpm gauge on the T100 which also gets a digital display for trip meters, average fuel consumption, current fuel consumption and average speed.
As I cruised on this motorcycle on some good roads on the outskirts of Delhi, I enjoyed its thrilling performance and the grunt from the peashooter exhausts.
Very gentlemanly and very cheeky, I couldn't help falling in love with its distinct character.