DO: Whether or not your business has suffered losses, now is the time to optimise resources, cut back on unnecessary expenditure and spend every penny cautiously.
DON'T: If there is a cash crunch, don't rush to fire staff. Instead, weigh in other options that will protect the interest of both the company and the employees.
Must Read Advice from Apoorva Ranjan Sharma, MD, 9unicorn.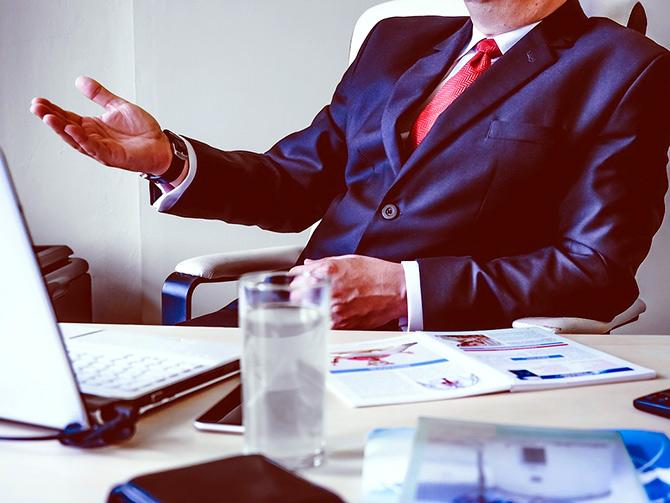 After a three month-long hiatus, several states in India are slowly unlocking their offices and businesses, returning to their offices.
Business owners, both large and small, are scrambling to figure out what the future holds for them.
With no permanent solution to the pandemic, experts predict that it may take several months and years to thaw the economy as coronavirus still lurks around.
As a start-up entrepreneur, navigating the current business environment can be challenging.
With changing consumption patterns and a significant drop in consumer spending, start-ups must tread carefully if they are to regain lost ground after the pandemic passes.
Some dos and don'ts for start-ups and entrepreneurs in the post-lockdown world:
What you can DO
Do communicate with your stakeholders
At the risk of sounding redundant, effective communication is the key to strengthen your relationship with all your stakeholders, including investors, employees, and clients/customers.
There are many ways to do this -- conduct regular meetings with your investors, disseminate in-house newsletters for employees and reach out to your customers through social media to keep them updated about the current state of affairs.
The pandemic has affected nearly every industry and vertical, and therefore, transparent communication on the business's part will help in involving a sense of empathy from investors and customers alike.
Providing stakeholders real-time insights into measures taken to mitigate the risk will also reaffirm their trust in the brand.
Do optimise your resources
This advice holds true even in a post-COVID-19 world.
Whether or not your business has suffered losses, now is the time to optimise resources, cut back on unnecessary expenditure and spend every penny cautiously.
Take into account both fixed and variable expenses, and compare the numbers against the average monthly revenue.
This will help you not only analyse your company's financial health, but also understand if there is a need to narrow down the expenditures.
Your goal should be extending the cash runway to ensure there is sufficient liquidity for the next 8 to 12 months despite economic uncertainties.
Start with discontinuing investing in anything that is not directly contributing to revenue generation; it can be advertising, marketing campaigns or hiring new staff.
You can also seek help from financial advisories to maximise your revenue while mitigating your operational costs.
Do adapt to the new normal
Was your start-up thriving before the pandemic struck?
Were you thinking of foraying into new markets before the lockdown was announced?
Chances are that the pandemic has disrupted many of your business plans, but it is necessary to adapt to the new normal.
Ask yourself if there is much demand for the products/services offered by your start-up.
If not, bring minor changes to your existing business model to make it more viable.
For example, if you are an e-commerce startup for apparel, you can consider selling personal protective equipment such as face masks and gloves.
This way, your company can stay relevant in the current economy without having to switch to another sector or transform the business model completely.
Make your customers realise that you can be adaptable when necessary.
Do adhere to strict safety measures
While the lockdown is over, the threat of coronavirus persists.
When you are resuming operations, safeguarding your employees and customers should be your first priority.
Adhere to the WHO-recommended workplace safety guidelines such as placing hand sanitisers at all the entrance, installing contactless biometric authentication, and frequent sterilisation of all human touch points to avoid risk of viral transmission and cross-contamination.
If your start-up is operating in a customer-facing segment, ensure employees are maintaining proper social distancing.
If the funds allow, provide standard PPE to all your employees and not just the ground staff and personnel who are in direct contact.
What to AVOID
Don't capitalise on the pandemic
The COVID-19 outbreak has brought a radical shift in consumer behaviour, creating an unprecedented demand for certain products/services.
While you may be tempted to grab this opportunity to gain profit or acquire new customers, understand that the pandemic is not a marketing opportunity to capitalise on.
Taking advantage of a health emergency can not only create a negative impression, but also cause irreversible damage to your brand's reputation.
Hence, your focus should be on addressing your customers' needs, not just on making profits.
Don't let go off employees
Employees are believed to the biggest asset of any organisation, especially for start-ups with scrappy teams.
If there is a cash crunch, do not rush to fire or furlough your staff.
Instead, weigh in other options that will protect the interest of both the company and the employees.
Ideally, people at the higher levels of management should take a pay cut. However, you can ask your employees to take a pay cut until the crisis subsides.
Alternatively, you can offer them company stocks or offer them a certain share of the total profit in lieu of a paycheque.
This generally works in small start-ups, but bigger start-ups can also follow such practices as and when necessary.
Don't send out the wrong messaging
The pandemic has upended the lives of millions, rendering many without any stable source of income.
Given the economic uncertainty and the disruptions triggered by the viral outbreak, sending the wrong messaging can harm your brand image.
You have to tailor your communication to make it relevant to the current scenario.
Force fitting your brand in a community-centric post might not bode well with modern-day consumers who prefer companies with strong ethical values and social responsibility.
Humour is often appreciated, but a witty message with a sarcastic tone may be tone-deaf at these times.
These are testing times, indeed. The entire world is facing a socio-economic crisis brought upon by the pandemic.
To stay relevant for a brand under such circumstances is certainly an uphill climb.
However, this is also an opportunity for businesses to develop into communities and turn employers into benefactors.
---
Apoorva Ranjan Sharma, MD, 9unicorn, a company that helps entrepreneurs build sustainable business models in 13 weeks..
---