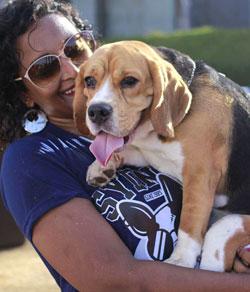 That's what happens when it's Doggies' Day Out, discovers Hitesh Harisinghani/Rediff.com
If a dog is part of your family, or you know a dog lover, I'm sure you'll agree with what you read next: They just love their pets and are willing to walk that extra mile -- in fact, many extra miles -- if needed.
I bumped into one such lady at a Dog Carnival that was recently held in the garden area of Inorbit, a popular mall in Mumbai. Minakshi Samant, the human resources director for South Asia at the market research company, Millward Brown, was proudly accompanied by Gabbar.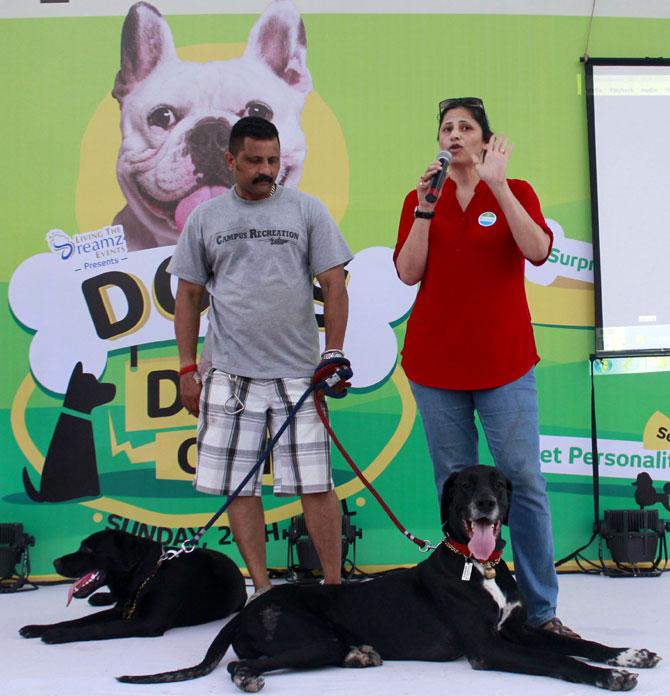 IMAGE: Gabbar is happy to pose with Minakshi Samant.
"Gabbar wouldn't have survived if he hadn't met us," she says. When they met three months ago, Gabbar -- who had been rescued by an animal lovers group Minakshi is associated with -- was in a horrible state. "The first time I looked into his eyes, they read 'Please save me'."
Minakshi and her husband took Gabbar to an animal shelter in Pune. Unfortunately, she says, he was not treated properly. That's when they decided to bring him to Mumbai.
Recalling that grim time, Minakshi says, "One of his paws had been eaten by maggots. He has lost a finger from his hind leg. The other hind leg was badly injured and bleeding continuously. He had tick fever. His platelet and haemoglobin counts were extremely low."
After he had been abandoned, Gabbar was finding it difficult to trust human beings again. His eyes would be full of tears and he would not respond to any gesture on their part.
"Doctors said if he responded to the treatment within 15 days, we might be able to save him," says Minakshi. "That fortnight, we showered him with lots of love and care. Finally, he began trusting us."
Today, a healthy Gabbar walks around confidently. "We named him Gabbar after Akshay Kumar's film, Gabbar Is Back, because our Gabbar is back. He's a true fighter and I want to give him everything that he deserves."
Like Minakshi, many other dog lovers had brought their pets to the event where conversations were peppered with barks of all volumes and smiles from bystanders.
If you want to know what else happened at the event, take a look: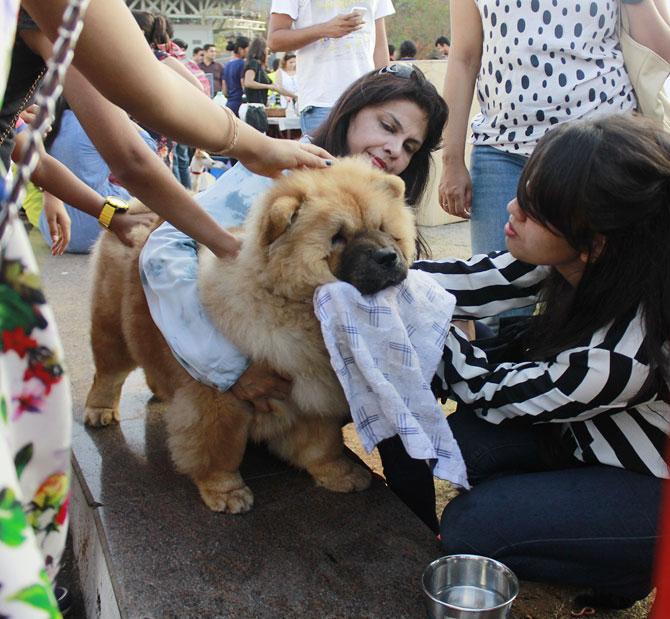 Genghis Khan, who stole the limelight at the carnival, gets a quick clean-up.
Genghis is a Chow Chow, an ancient breed of dog that exist even today. Originally from South China, this breed is also known as the Songshi Quan, which means 'puffy lion-dog'.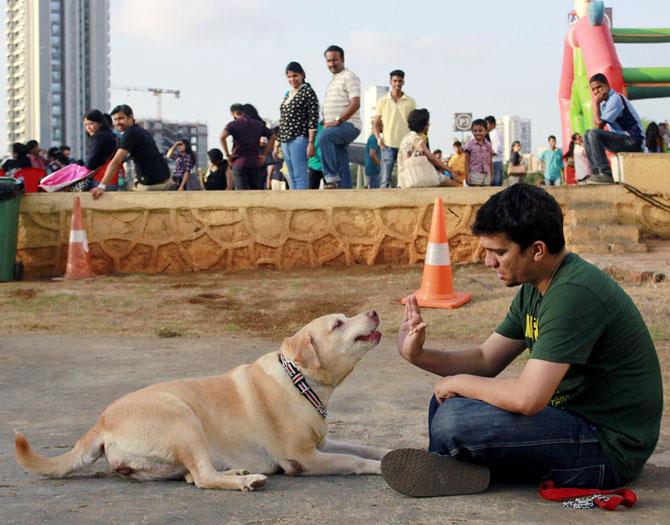 I will do anything for that treat in your hand :)
Who's the boss now?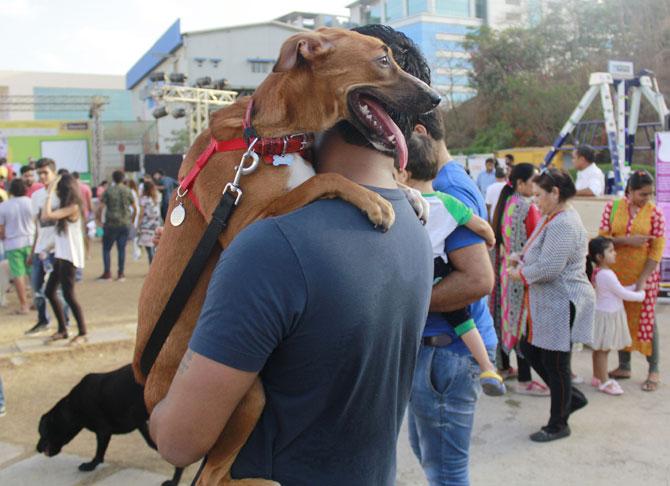 You carry your baby, I'll carry mine.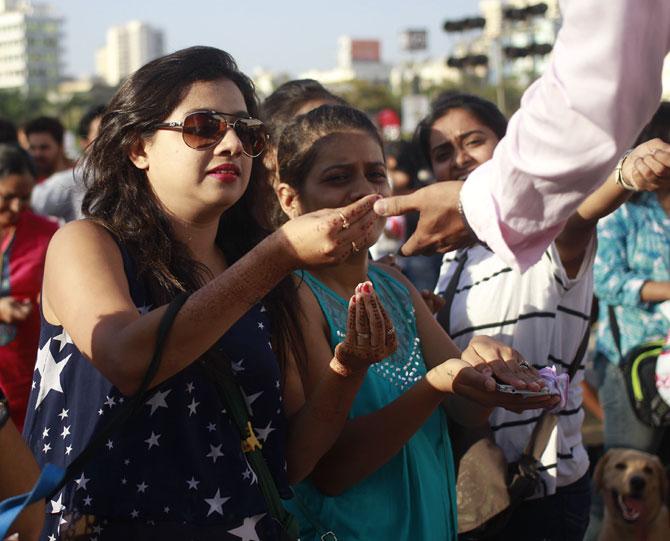 Game on: Collect five strands of hair from your dog and three stands of your own hair. Look at the concentration with which is PYT is participating. Did she win?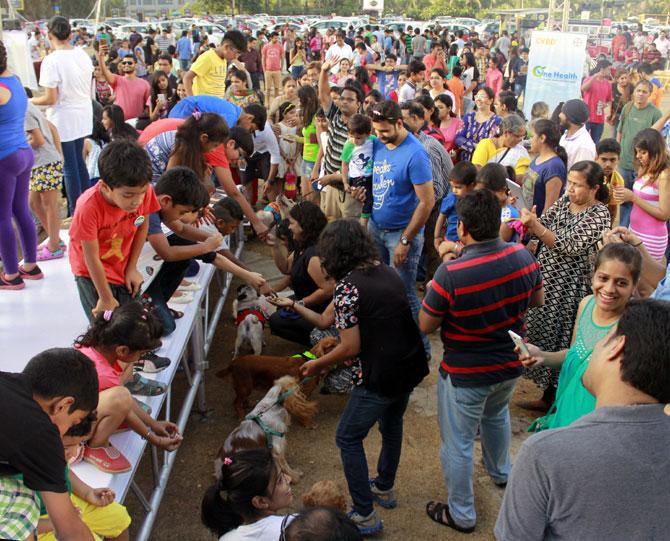 More games: Children were were asked to feed small pieces of biscuits to the dogs and the dog who ate the most biscuit pieces would be declared the winner.
Not surprisingly, most of the dogs found this game juvenile and simply turned their backs :)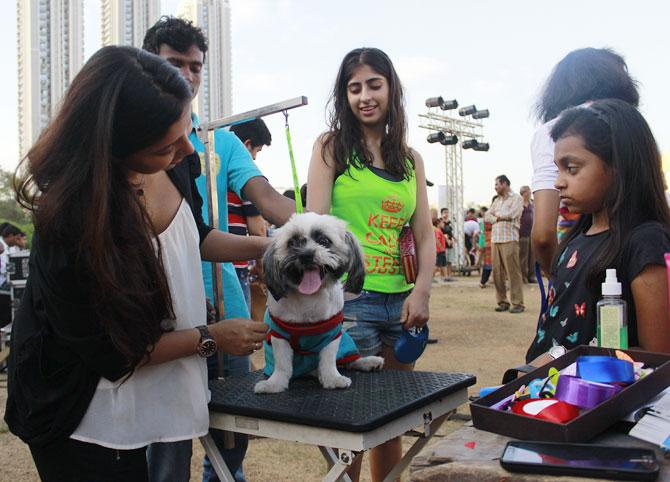 Coco, a Shih Tzu, enjoyed the pampering coming its way.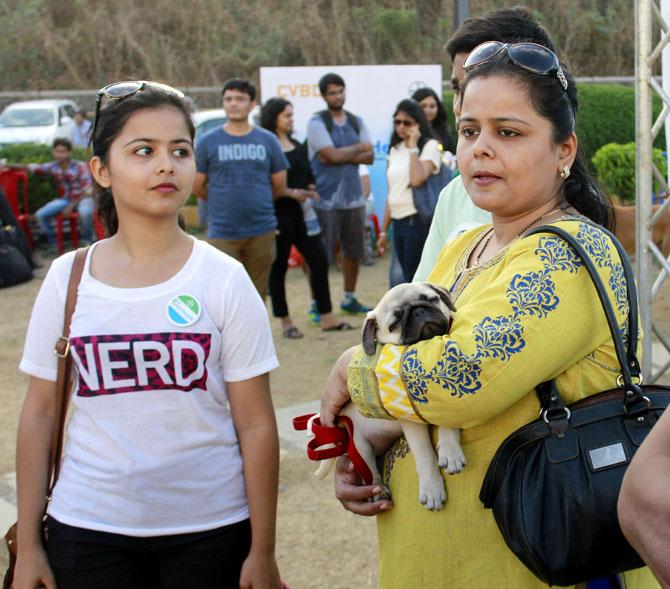 Time for a quick nap!
No Excuse For Animal Abuse had set a pet adoption counter which mainly had cats on offer.
They had also organised games for the dogs, including some where owners could participate as well.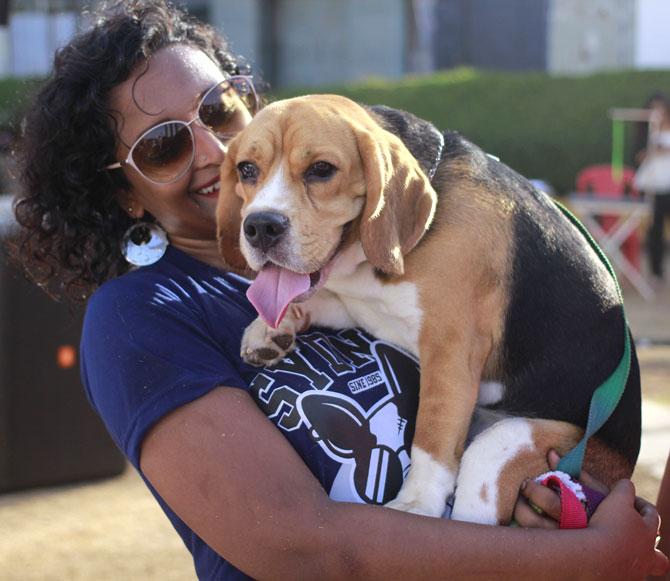 Smile away! A happy Beagle with a happier owner.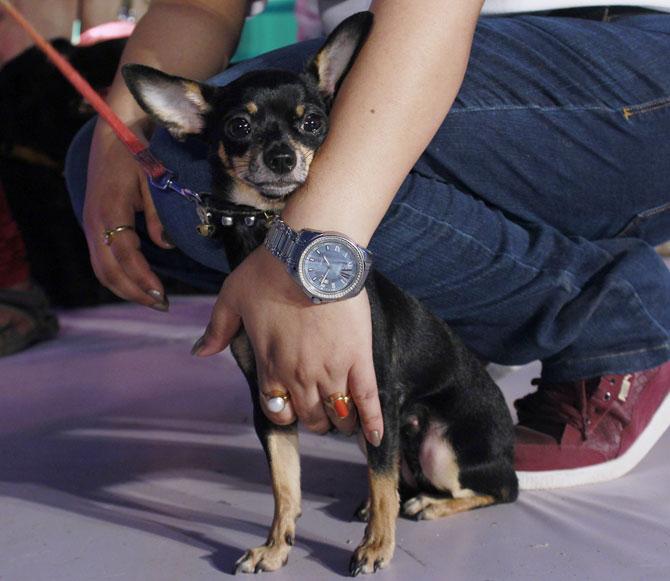 Now you see me, now you don't.
A Chihuahua nestles under its owner's hand.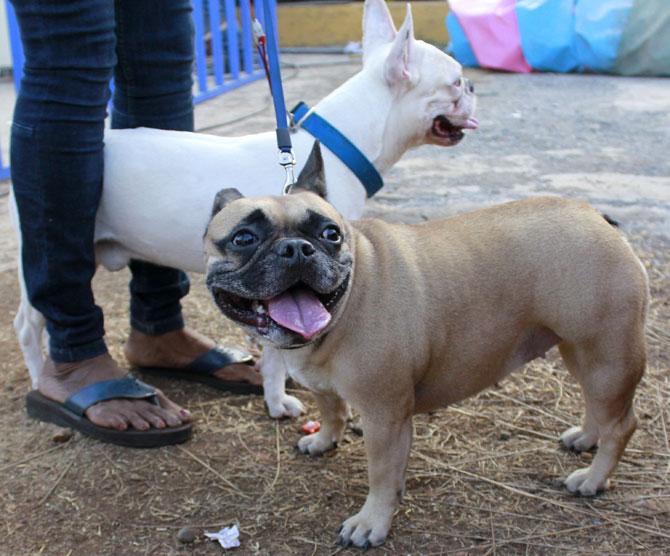 No, we don't like looking in the same direction, say these French bulldogs.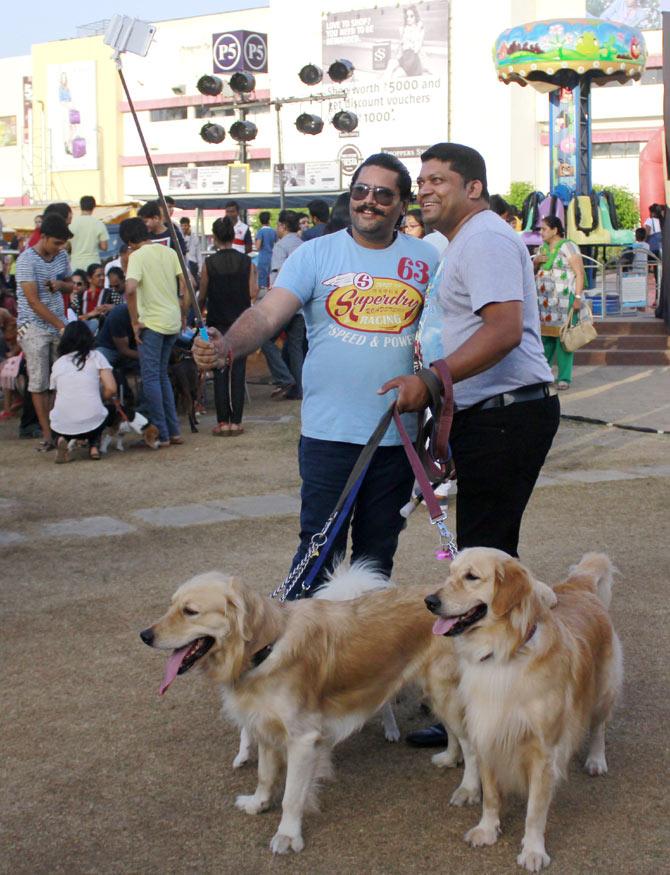 Once you're done with your selfie, can we have a turn?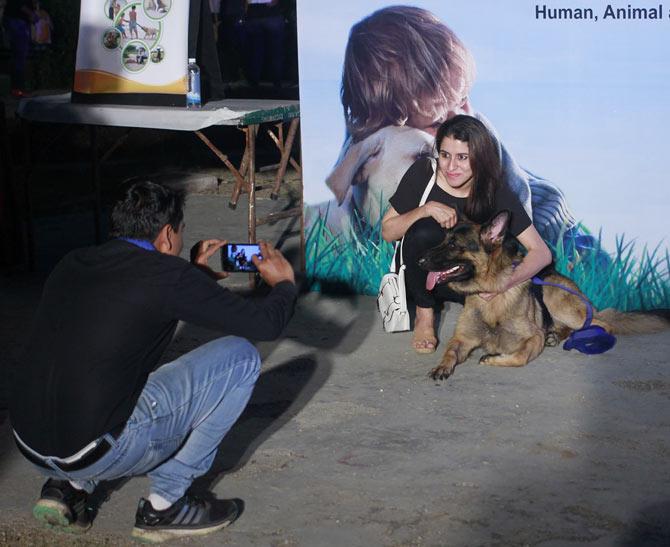 Am ready to smile when you are :)
Photographs: Hitesh Harisinghani/Rediff.com