The key to becoming the best version of yourself is to overcome interferences -- fears, anxieties, self-doubt, loss and illness.
Use this time to learn some basic workplace skills so you can fulfill your potential and take charge of your own growth, says Shreyasi Singh.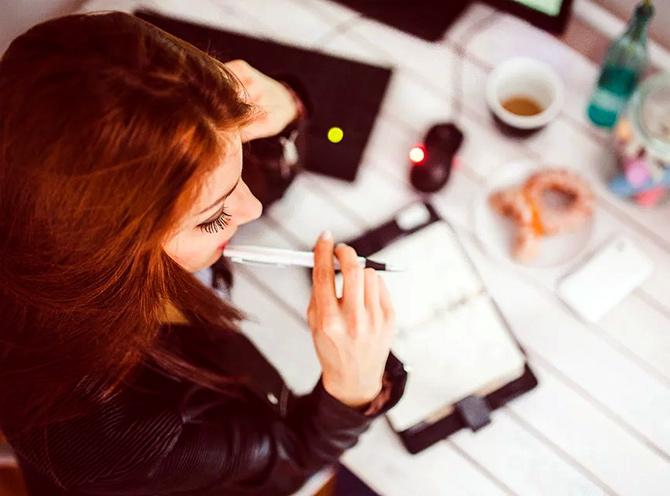 What do you need most to succeed in life?
A good education or great life skills?
Most people believe an education trumps life skills, but the truth is you need more than just academic knowledge and technical skills for success. You also need cognitive skills.
As millions of students gear up to join the workforce soon, their degrees alone won't help.
It is imperative for them to equip themselves with foundational skills such as problem-solving and effective communication to achieve professional success and personal meaning.
It is these skills that make a difference between a good and an outstanding employee, or between being a follower and a leader.
While everyone is at home, now is the time to go beyond your technical expertise and build foundational skills based on these habits.
You have the time to focus on them, especially if you are living by yourself. Here are the 10 most important skills you can develop during the lockdown
1. Embracing change
Change, as the recent weeks have made abundantly clear, is unavoidable and an integral part of human existence.
To survive and succeed, we need to keep evolving.
To manage our response and move from fear, resistance and resignation to acceptance and adjustment, we need to 'embrace' change, a key lead habit.
This is the time to learn how to deal with setbacks positively and build resilience for the future. It's possible to shift how we feel about change, even when it is as unanticipated and dramatic as the one we are living through today.
2. Expanding networks
Networks need nurturing. Typically, day-to-day interactions offer many opportunities to build, expand and maintain networks—something working from home doesn't.
Networks can languish in such times and we all need a guide to keep the momentum going.
Now is the time to make collaboration a habit and learn to build long-lasting networks for professional growth.
3. Practicing excellence
At home, we do not have the structure, interaction or momentum provided by our work routines to keep ourselves going.
At such a time, you need to practice self-governance, become self-propelling and develop a strong work ethic.
You need to learn how to push yourself to be the best version of yourself. Take this opportunity to learn to not just succeed at what you do but to excel at it.
4. Speaking effectively
The importance of speaking cannot be emphasized enough.
We need to communicate with each other more and more over the telephone or in virtual meetings.
In such situations, the ability to prepare well, deliver effectively and employ logic will prove to be crucial. So, go ahead and build your speaking skills for clear and impactful communication at work.
5. Active listening
Listening is a valuable workplace skill that has become more important today as remote working kicks in and online calls become the norm.
It's critical to listen patiently so you can understand the perspective of others, avoid misunderstanding and build trust with colleagues.
Use this time to develop this skill both for your professional growth and personal interactions.
6. Writing proficiently
Writing has always been an essential skill for any professional, but it has become more relevant in this digital age due to the increasing need for clear and concise communication.
As we work remotely and globally, the need is stronger than ever to minimise miscommunication and increase collaboration.
Use this time to learn how to structure your thoughts and build strong writing skills that you can apply to your day-to-day workplace communication.
7. Establishing trust
Establishing trust helps build collaborative skills as well as meaningful, trust-rich professional and personal relationships at work.
Many small to medium tech companies have experimented successfully with working from home by building a culture of trust and empowerment. Read up on them to build this skill.
8. Managing teamwork
Being a team player is critical for a modern professional.
Go ahead and build your teamwork skills so you can work with a group of people to achieve a shared goal at work.
Learn how to take everyone's ideas on board and handle constructively.
9. Discovering purpose
A good place to start is to understand what you're passionate about and what makes you tick.
Once you've figured that out you'll be more productive and satisfied at work, and learn how to bounce back from setbacks easily. That will help you stay motivated at work. And stay happy at work.
Learn where you stand as an individual how you behave at work. We recommend keeping a journal. There are several cool journaling apps online. Try one!
10. Leading self
Challenges hold us back when times are uncertain. The key to becoming the best version of yourself is to overcome interferences -- fears, anxieties, self-doubt, loss and illness.
Use this time to learn some basic workplace skills so you can fulfill your potential and take charge of your own growth.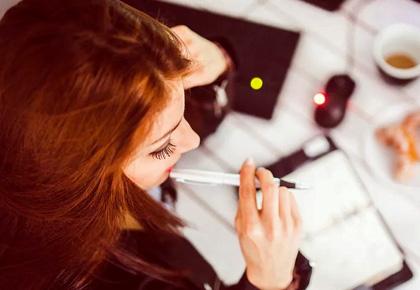 ---
Shreyasi Singh is co-founder and CEO, Harappa Education, a digital learning platform. She can be contacted on ga@rediff.co.in.