By teaching professional photography to the differently-abled, KnowDisability is helping them take charge of their lives, says Sneha Bhattacharjee.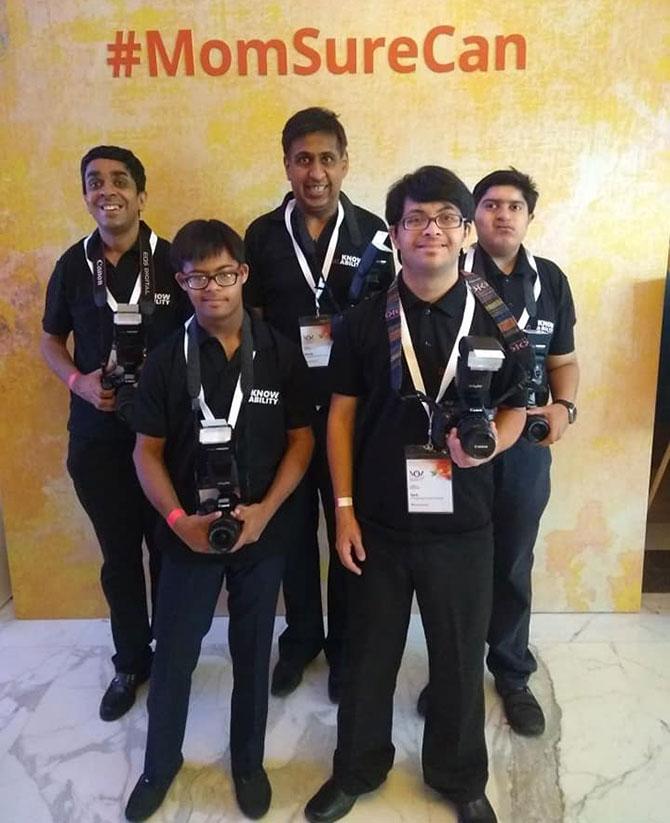 The aim was 'Know Disability = No Disability'.
And that's precisely what KnowDisability as an organisation has been doing since 2016, by helping the differently-abled live a better, more empowered life through equal opportunities, training and respect.
For Mohit Ahuja, founder, KnowDisability, the trigger point was when he saw his elder sister who suffers from Crouzon Syndrome -- a genetic disorder characterised by the premature fusion of certain skull bones -- making diyas and candles for an NGO.
"She had been going there for 25 years and she did the same thing without an iota of professional growth," says Ahuja.
Photography was more of a hobby for the advertising professional who finally bid adieu to that glitzy world in 2015 and got down to building a better world for the "superhumans" (that's what Ahuja believes people with disabilities are).
He channelised his hobby and skills to teach these superhumans and enable them take charge of their lives in a better manner.
"Disability is just a state of mind and we have been working dedicatedly since 2011 to change it," he adds.
The team at KnowDisability consists of special educators, IT professionals, photographers and people from various other fields.
"The individuals at KnowDisability are professional photographers with a specialisation in Studio Photography. They have clicked photographs for brands like Panasonic India, Harley Davidson, Gurgaon Moms, etc, and keep doing so even today," says a proud Ahuja.
It is not just photography that KnowDisability teaches.
The focus is also on computer training, reading and comprehension, sensitisation workshops, training for parents as well as training for teachers.
Ask about the reaction of people to their work, Ahuja cites the example of Indian parents and says people felt he had made a bad career choice until he succeeded.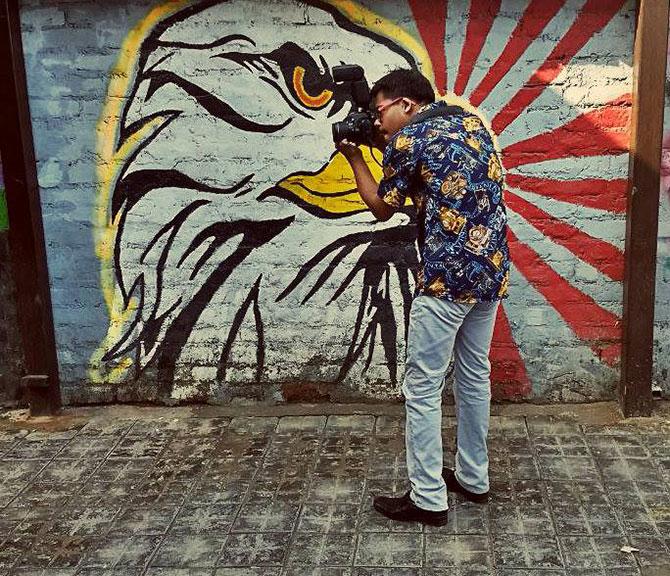 "Initially, people gave the boys work more out of charity/pity. But then, when they saw the photographs, they just didn't want to go anywhere else.
"Now, the photographers are getting famous and why not? They've worked really hard for it," he says.
Amidst everything, Ahuja found convincing his parents was the toughest part of setting up this organisation because "more often than not, parents of superhuman kids just focus on keeping the child busy".
"I don't blame them for that though. That's how most organisations in this spectrum work, so whatever little hopes the parents have are killed," he says, pointing at the need for enabling these special children and not merely keeping them occupied so they don't create ruckus.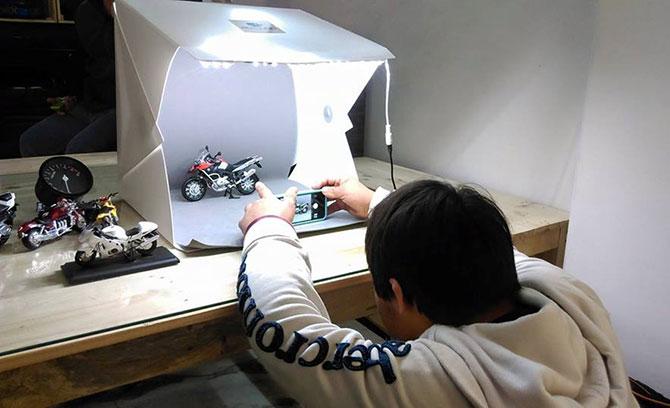 Another challenge that he encountered was working with different disabilities.
"Every person had a different form or a different level of disability. It was quite tough initially to customise our work accordingly but here we are today," says Ahuja.
All that he expects from an outsider is "an open mind and an open heart without any labels".
Paucity of funds and lack of space is what is holding Ahuja back from taking the next big step.
He is hoping that they are allotted space and funds from the government so that they can continue what they are doing and reach more people.
"Right now, my business and the parents' contribution is running the show. But if I have to make this reach more than just a handful of people, I need some support," he says.
Recalling a Eureka! moment from one of his workshops, Ahuja talks about a person named Bharat for whom placing his finger on the click button of the camera for the first two months was a herculean task.
"I literally had to hold his finger and force it towards the button," he says, adding he feared this perpetual forcing would damage the camera.
But then, one day, as he handed over the camera, Bharat placed his finger on the click button and pressed it.
There was no looking back for Bharat from then on.