Have yourself a merry little Christmas...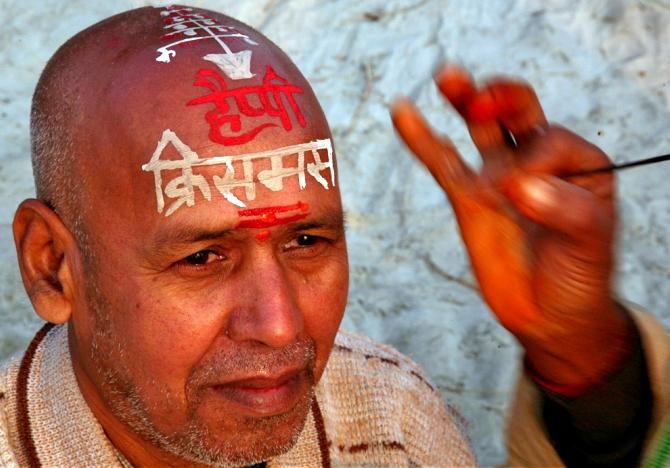 A Hindu man in Uttar Pradesh has his forehand painted with Christmas greetings.
Photograph: Jitendra Prakash/Reuters.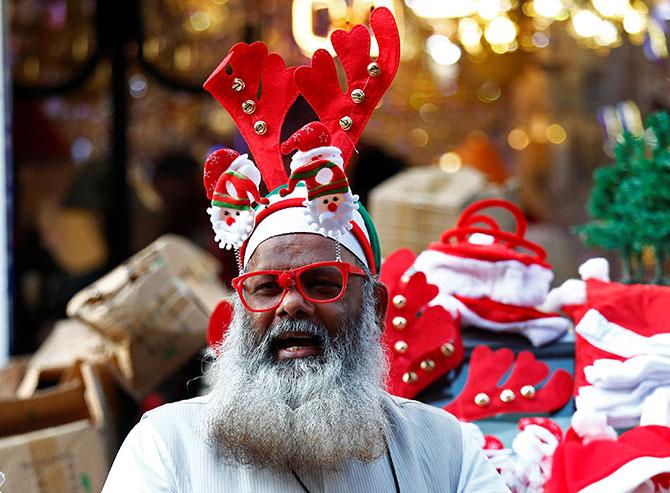 A vendor in Mumbai enjoys the festive spirit.
Photograph: Shailesh Andrade/Reuters.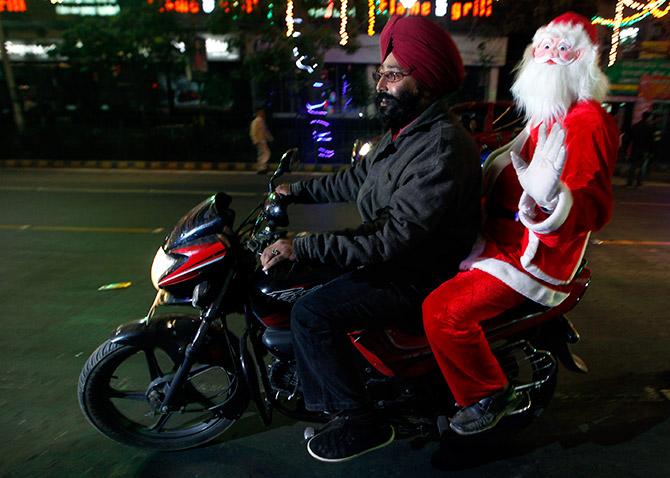 Revellers ride into the Christmas celebrations at Park Street in Kolkata.
Photograph: Rupak De Chowdhuri/Reuters.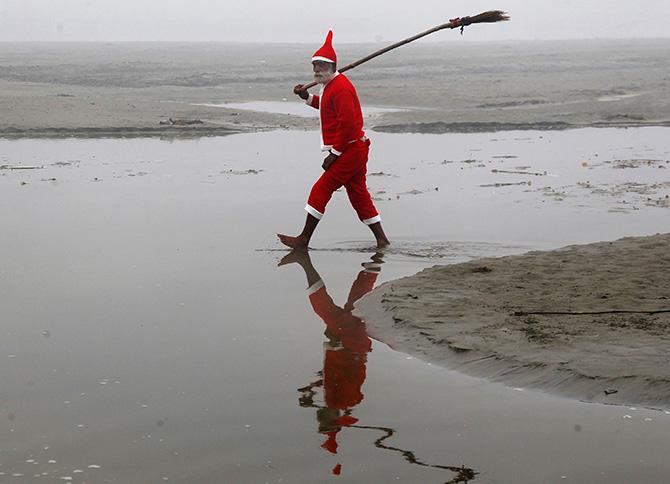 A Hindu devotee adds a little Yuletide colour to his job cleaning the banks of the Ganga in Allahabad.
Photograph: Jitendra Prakash/Reuters.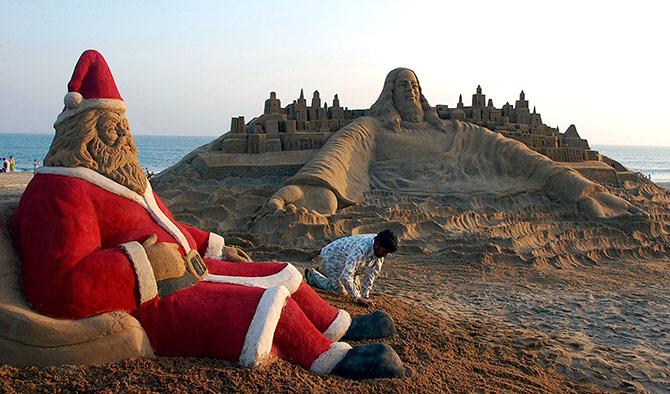 Sand artist Sudarsan Patnaik continues his tradition of creating sculptures of Santa Claus and Christ on Christmas at a beach in Puri, Odisha.
Photograph: Sanjib Mukherjee/Reuters.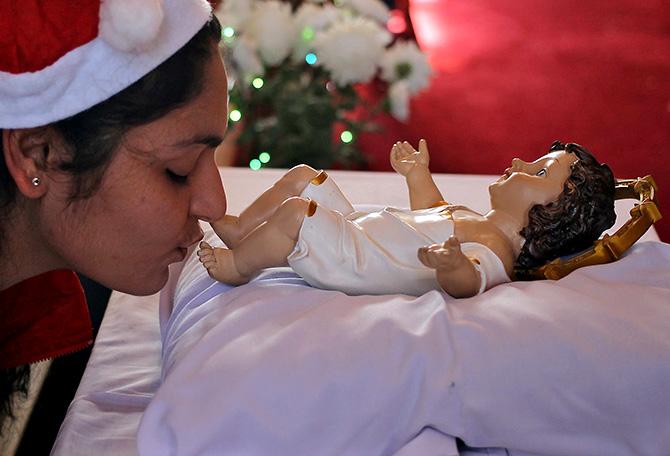 Celebrations in Jammu.
Photograph: Mukesh Gupta/Reuters.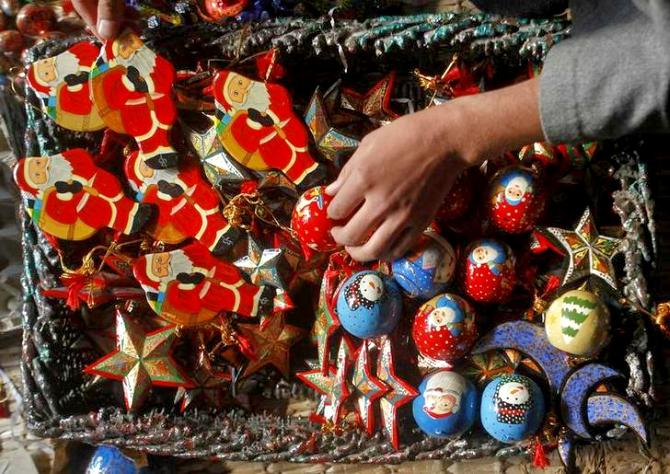 Kashmiri papier-mache -- a 15th century craft favoured by Mughal emperors of the era -- are now also used to create Christmas decorations.
Photograph: Fayaz Kabli/Reuters.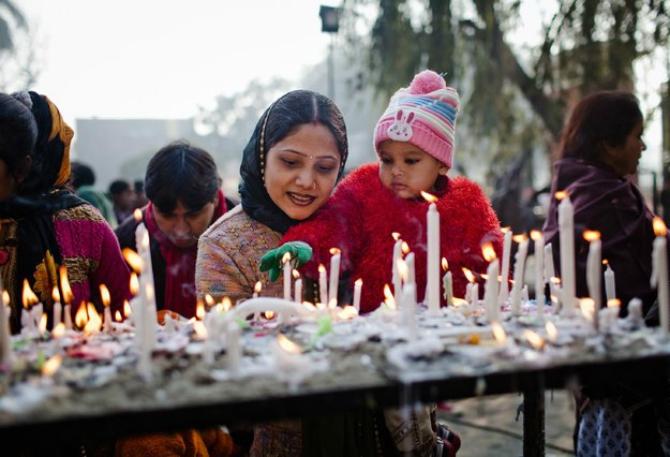 A woman helps her child light a candle to mark the ocassion outside a cathedral in New Delhi.
Photograph: Daniel Berehulak /Getty Images.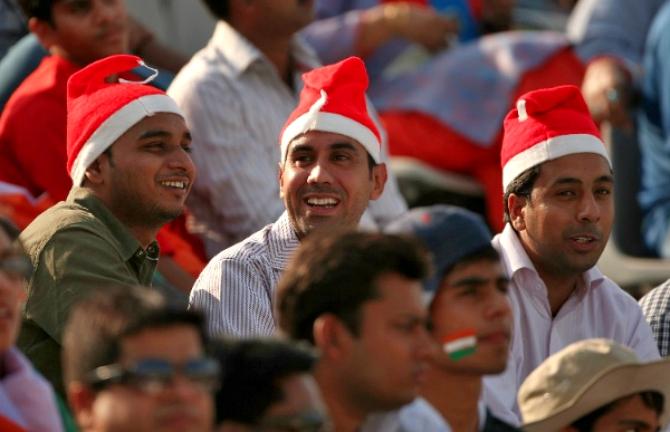 At a stadium in Mohali. There is always room for Christmas cheer and cricket.
Photograph: Mark Kolbe/Getty Images.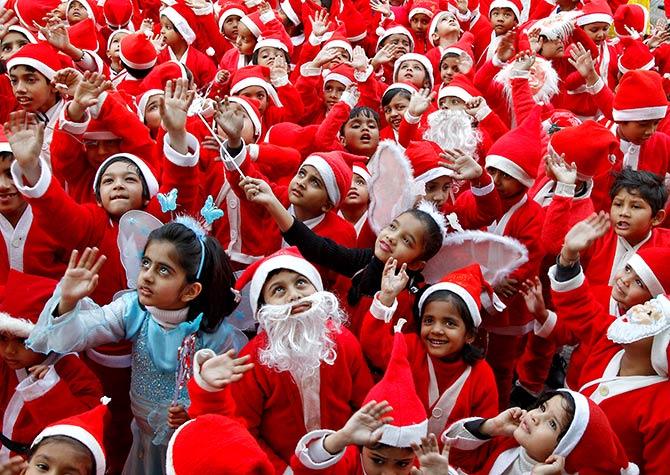 Children at a school in Chandigarh, like children across India, enjoy Christmas.
Photograph: Ajay Verma/Reuters.