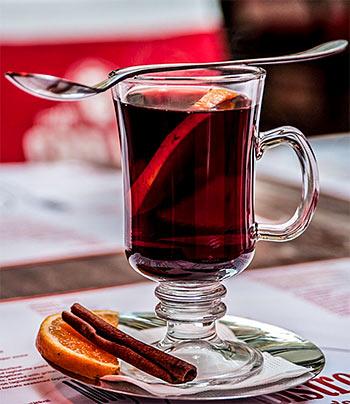 These recipes are simple and will give a festive twist to your Christmas party. Try it out!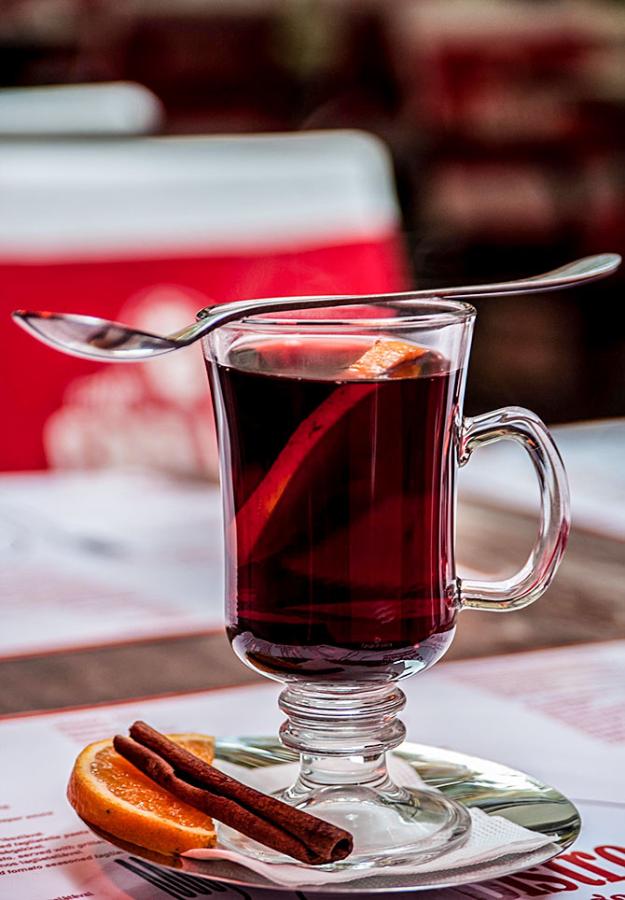 IMAGE: Treat yourself to a glass of warm Red Mulled Wine this Christmas. Photograph: Kind courtesy ferencvc/Pixabay.com
Red Mulled wine
Tabula Beach Cafe, New Delhi
Ingredients:
150 ml red wine
1 or 2 slices of orange
4 to 5 cardamoms
1 star anise
1 cinnamon stick
5 to 6 cloves
2 springs rosemary
30 ml orange juice
Method:
Tie up the orange slices, cardamom, star anise, cinnamon stick, cloves and rosemary sprigs in a cotton cloth and boil with orange juice for five minutes.
Let the cloth cool down and leave it in the wine for a day to infuse in the flavours of the aromatics.
Serve hot in a wine glass, garnished with rosemary and orange.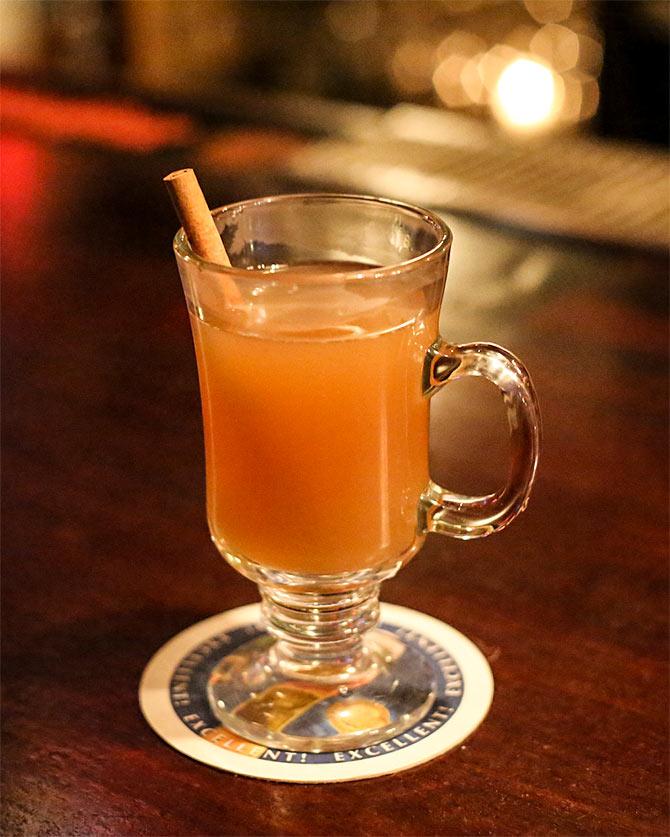 IMAGE: Spice Apple Toddy is about that dash of spice and everything nice!
Photograph: Kind Courtesy Timothy Krause/Creative Commons
Spiced Apple Toddy
Hemant Mundkur, Brand Ambassador, United Spirits
Ingredients:
45 ml Black Dog Triple Gold Reserve
120 ml warm Earl Grey tea
20 ml spiced apple syrup
20 ml fresh lemon juice
Lemon peel studded with cloves (for the garnish)
For the spiced apple syrup:
500 gm sugar
300 ml apple juice
100 ml water
1 red apple (chopped)
10 cloves
2 star anise
Glassware pre-warmed cup
Method:
For the spiced apple syrup:
In a pan, on a slow flame, add all ingredients together and allow to simmer for about 15 minutes, while stirring. Syrup can be refrigerated after it has cooled down.
For the toddy:
Create a festive twist of the classic hot toddy with a combination of Black Dog Triple Gold Reserve, warm earl grey tea, spiced apple syrup and fresh citrus.
*****
Dear Readers, you can share your special Christmas recipes with us!
Tell us what's special for Christmas in your hometown, home state and how you celebrate the festival with your loved ones.
Ask your mother, dad, husband, aunt, uncle, grandmother or maybe your food-loving neighbour to share those yummy, nostalgia-filled recipes.
Share your traditional Christmas recipe along with a small write-up on what the preparation means to you.
E-mail the recipes and a picture of the dish, if you have one, to getahead@rediff.co.in (Subject: Christmas Recipes) with your NAME and HOMETOWN, and we'll feature the best ones right here on Rediff.com