Have you been asking yourself this question? Then these 8 tips are meant for you.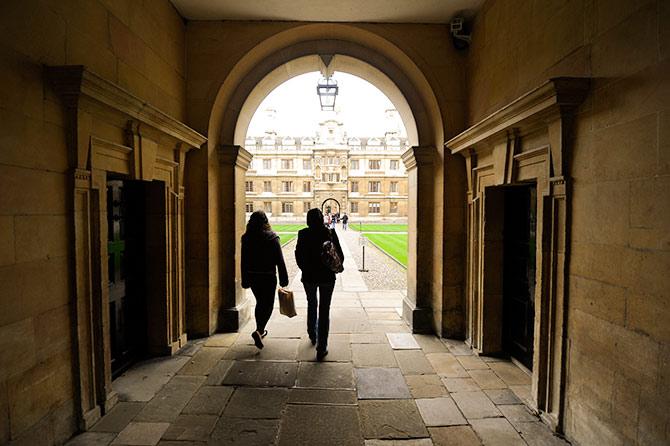 When it comes to academics, whether your child decides to study in America or Australia, every country has its own strengths and style.
To make the right choice of country, you need to identify the best fit, based on your child's career goals and learning preferences.
Also, you need a realistic understanding of what it takes to study abroad.
Here are tips to help you select the right country to study abroad.
1. What is the Return on Investment (ROI) of studying abroad?
Studying abroad can be expensive, depending upon the country and university your child chooses to study.
It is important to think of the cost as a long-term investment.
Instead of looking into the cost of the education programme, analyse the returns your child will reap after completion of the course.
If the course curriculum is cutting-edge, and has great scope for employment abroad, as well as in India, you will recover more than your investment, notwithstanding the personality development and cultural experience your child will gain in the bargain.
While deciding the choice of country, ask yourself the following:
a. What are the tuition and living costs in the destination your child has chosen?
b. What kind of loan or aid can you expect to procure? Remember that expenses such as visa fees, medical and travel insurance costs, also need to be considered.
2. What are your learning objectives?
Students choose to study abroad for a variety of reasons.
What is your child hoping to accomplish with the international degree?
Is your child looking for a campus experience, at a premiere institution?
Are you interested in an international cohort for him/her?
Do you seek an international network to build your family business?
Do you want to look for viable geographies to make foray for your business?
Having identified the right learning objectives, your child will be able to narrow down his or her choice of country.
3. Which destination offers the course you want to learn?
Some colleges are rated among the top universities for a particular programme.
Focus on the track record of the colleges, and the programme of your choice.
Examine the course curriculum and the depth that the course offers.
Also, look for internship opportunities with professors in the same course.
When your child works closely with the faculty team, he or she will get to learn from close quarters.
Some courses offer tuition waivers, or teaching assistance opportunities, which will also help you reign in your child's cost of study, while giving you maximum exposure.
4. What is the duration of the programme you are interested in?
Is your child interested in pursuing a 3 year undergraduate programme (which is typical in the UK) or 4 year (which is the norm for the US)?
Would he or she rather do a one year masters course or a 2 year full-term postgraduate programme?
Colleges in many countries allow students to pursue law or medical programmes from an undergraduate level, while in the US, colleges would require you to first complete an undergraduate degree and then apply for law school or medical school.
Different courses may have different prerequisite qualifications.
Make sure to match the timeline with the one mandated by the school your child wants to apply to.
5. Is the teaching style suitable to your learning needs?
Some courses focus more on the rote learning technique, which requires mastery of fundamental concepts through memorisation.
Other courses incorporate dynamic pedagogy that includes case studies, group discussions, project work, interactive class participation, and the like.
Some programmes focus on lecturing the class, whereas others are more research based.
While each teaching methodology has its pros and cons, select the one that suits your child's style of learning.
Your child wouldn't want to be stuck in a programme that does not agree with his or her ability to absorb the knowledge.
6. Does the demography include a good mix of locals and international students?
A college that focuses on building class diversity is committed to enhancing student learning experience.
The cultural experience that your child will gain from living abroad and interacting with a diverse group is one of the biggest takeaways from an international programme.
To find out more about the student diversity, get your child to talk to the alumni, international student house, or friends who have been abroad for higher studies.
7. What are the career prospects in the international and Indian work scenario?
Campus placements are offered at all top-level institutes.
Take a deeper look at the nature of jobs, career growth, and career prospects that the college offers at the end of the education programme.
Does the course offer the potential to expand into new geographies?
Does it develop the necessary linguistic, cultural, and technical skills to match the best in the world?
If the destination your child has selected does not provide him/her the right skills to be cutting-edge, the choice of country needs to be re-examined.
8. What about work permits during and post education?
Before your child seeks a college, look out for the job opportunities for international students.
Some countries offer work visas to immigrant students, while others strictly prohibit you from taking up a job.
So, does your child need a means to support during his/her time on campus?
Or, does your child wish to stay and work in the country for a few years post graduation?
Based on needs and career goals, make sure you identify a geography that aligns with your child's requirements.
While these eight factors are not foolproof, they are important guidelines while basing your decision to study abroad.
Use them to make judicious choices, and select the country to pursue higher studies abroad.
The author of this piece is Vibha Kagzi, chief education officer and founder of Reachivy.com, an educational advisory firm.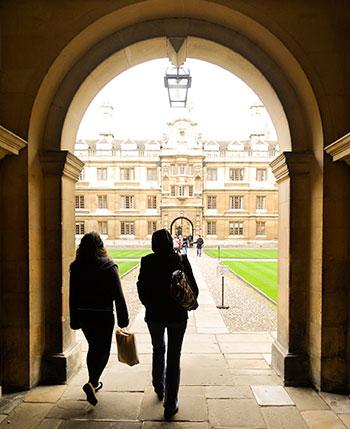 Lead image: Paul Hackett/Reuters