What should one expect from his/her first employer? A new book has the answer. Read on...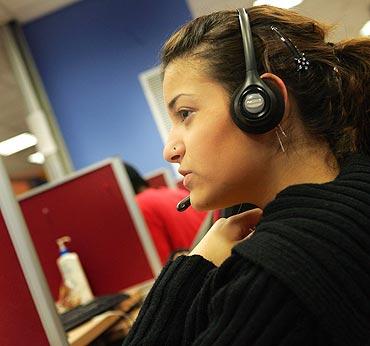 You've just graduated out of college and are at the threshold of your career.
Your first job is your gateway to the world of new learnings and experiences.
It is important that you make the right choice so that you have the right experiences at the start of your career.
In the book An Expert's Guide to Your Right First Job, author T Muralidharan, chairman, TMI group, compiles a range of factors that aim to positively influence your career decisions.
We bring you an excerpt from the book on how to choose your first employer. Read on
---
What can you expect from your first employer?
The first job is an extension of your education, because when you complete your education, you know 'how to write an exam' or even 'how to communicate', but you do not know 'how to work.'
You learn about professional work ethics in your first job.
Your first employer provides the 'classroom' for your learning, and your first boss is your 'guru'. So your approach to your first job should be based on the above philosophy.
Any good employer will provide the following to a fresher.
Role induction
It's every employee's right to be inducted/ trained for the job role.
Some companies provide exhaustive induction. But the majority of companies provide limited induction training.
So you have to get the best out of this limited induction.
Performance expectation
You should expect the employer to tell you about how your performance will be measured.
The Key Result Areas (KRAs) and Key Performance Indices (KPIs) must be explained to you.
Resource allocation
Your employer must provide you with basic resources to do your job.
If you need a computer/laptop, the employer must provide this.
If your job requires extensive travelling within the city, you can expect the employer to help you get a vehicle loan, and pay the petrol and maintenance costs for official travel.
You should be reimbursed travel and board and lodging costs if you travel out of town.
Opportunity to learn and contribute
Your employer should give you opportunities to learn and contribute. Surely it will stretch your time and you must be prepared for it.
For example, the company may conduct 'computer classes' on 'advanced Excel programming'.
You should be allowed to participate, but the classes may be held on a holiday, so you have to forego the holiday and stretch yourself.
Similarly, if you are willing to be part of a special task force -- as an understudy and help, then the employer should welcome you to contribute, provided you also perform in your assigned job.
No penalty for mistakes
When you do the job for the first time, you cannot get it right and you will make mistakes.
The employer should not penalize you for that.
It is important to realise the difference between mistakes and carelessness.
No employer will tolerate carelessness.
Even mistakes cannot be repeated and you must learn from them.
Challenging and strict targets
Your first job is the foundation of your career, and hence, expect it to be the 'toughest'.
Super career performers always succeed because their first job was demanding and challenging.
You are also young and energetic, and hence, you can put in extra-long hours at work.
You are also expected to do many things at the same time (multi-tasking).
Once you succeed at your first tough job, all subsequent jobs appear to be easy.
A good example is the Indian Army.
After training, an officer is put into tough environments and expected to take on big challenges as a lieutenant or captain.
Long hours at work are very common.
This toughens the officer for his/her career success in the army.
Published with the kind permission of Rupa Publications. The book is priced at Rs 150.
Lead image used for representational purposes only
Photograph: David Silverman/Getty Images