A video of the CEO dancing along with her staffers is winning the Internet and encouraging other leaders to make workplaces happier.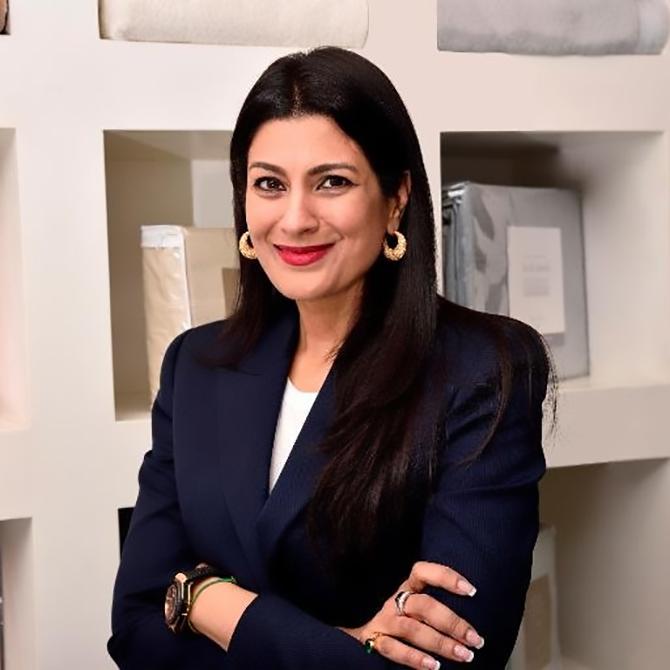 This week, a video of Dipali Goenka, CEO and joint managing director, Welspun India Ltd, dancing with her staff in Mumbai has gone viral on Twitter.
In the video shot by one of her staffers, Dipali -- who is a trained Kathak dancer -- is performing on the track Muqabla from Street Dancer 3D.
On February 19, the CEO shared the video on Twitter after tagging Anand Mahindra (chairman, Mahindra Group), Gautam Adani (chairman, Adani Group) and Kiran Shaw (managing director, Biocon) and wrote: 'This is my #WorkPlaceHappy. What' yours?'
The video has since reached over 500,000 people on Twitter, with several employees from different organisations sharing their own 'happy' stories.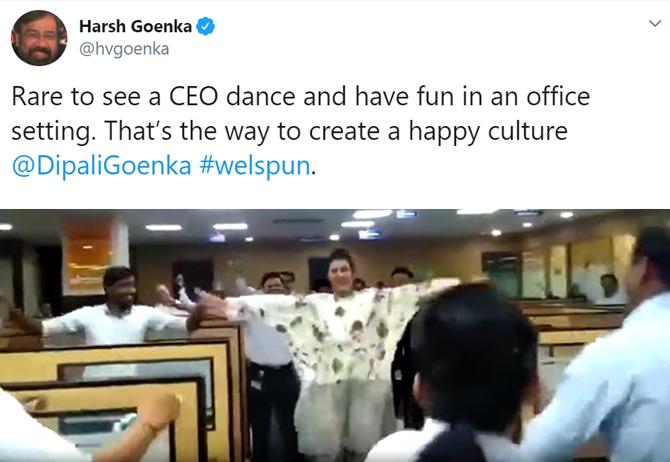 'Happy employees have the highest productivity,' a user reacted after watching the video.
'A happy and fit CEO will radiate the same values within the organisation,' wrote another.
According to a 2019 well-being survey, 82% Indians in the age group 35 to 49 suffered from stress.
The survey revealed that stress levels in India was higher compared to the US, UK, Germany, France and Australia. Some of the major reasons for stress were: Work, health and finance related issues.
In the past, Dipali has spoken about emotional fitness and the need to have a stress-free environment at work.
Last November, she'd put out a video message encouraging both employees and corporate heads to encourage a culture of fitness.
'I believe a healthy body and mind is the key to success. I have been following a fitness regime for years and I can tell the difference it has made to my life,' she said. 'I encourage everyone to imbibe a culture of fitness. Let's chase our fitness goals as we've chased our business goals.'