Overseas education consultant NNS Chandra shares advice on entrance examinations, admission procedures at international universities.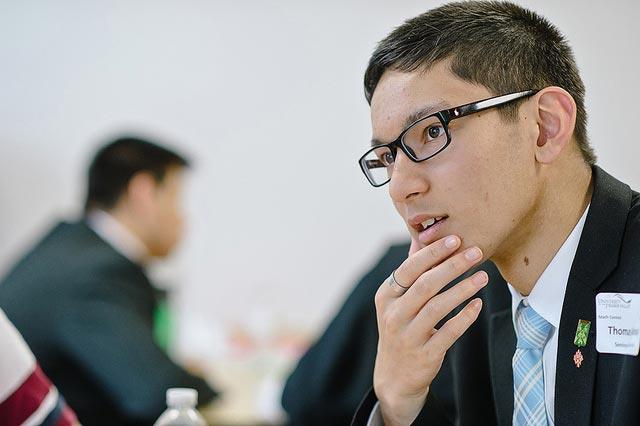 In an online chat with readers every Friday, overseas education consultant NNS Chandra offers advice on how to pick the right course and career abroad.

For those who missed the chat on May 19, here's the unedited transcript:
---
Arun Pately: I am asking this question for my son and my daughter. They are in 9th and 11th standards,studying in Delhi.
They both are interested to study for bachelors in USA, What are the requirements? When should they apply?
NNS Chandra: Preparing for university is what they need to focus on, Arun. This is beyond getting high scores going on in regular class work.
In short words, your son/daughter must do standardized tests (SAT/ACT), take SAT 2s, participate in academic competitions like AMC, be an engaged student. Applications go out in Dec each year for most schools.
---
Parasurama Iyer: Sir, I am doing my MBA in India's top institute. My bachelors in Science and did a masters in Biotech before joining my MBA.
Me and my batch mates closely follow your writings and we totally agree with your observations. I am keen to understand what is the future, and what students like myself be doing in these condition.

NNS Chandra: Thanks for following my writing and lectures, talks, appreciate. MBA is kind of lost its full charm, I agree. Not its importance or relevance as a program.
There are several challenges.
Pursuing interest in management and academic career or research in management is what you must continue to do. Will pat off on long run. Observe companies, small and big. Study styles. Entrepreneurial management is key too.
---
Jyoti Bist: Hello sir, My daughter have completed BE in electronics with 58 per cent and she wants to pursue GRE.
What are the available courses for her? and which college is best for that course? and is there job guarantee after doing MS and investing so big amount of money?

NNS Chandra: Dear Jyothi, Universities do not and cannot guarantee job, unfortunately. But most ms programs in North America will give job finding support. Even universities can give what we call and OPT (optional practical training) for one year after graduation.
---
Lead image used for representational purposes only. Image: Creative Commons

Have questions for NNS Chandra? Post them here!