"Think twice before securing a study loan. Also if your family is depending on your salary now do be more careful.
"Even if you delay your passion to study MBA for a while nothing will happen.
"Bring things in your life to an order. That will give you a new energy and focus."
Overseas education consultant NNS Chandra shares advice on how to pick the right international education.

---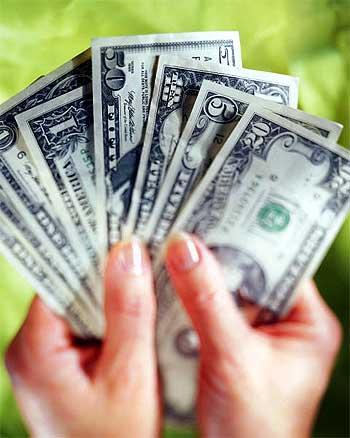 In an online chat with readers every Friday, overseas education consultant NNS Chandra offers advice on how to pick the right course and career abroad.
For those who missed the chat on February 26, here's the unedited transcript:
---
NARENDRA NOLAKHA: Sir,my son is doing MCom Final year. His percentage at BCom was very low some 49 per cent.
He is diabetic also. I want to send him abroad for his betterment. I am a medium person and can spend some how 10 to 15 lakhs only.
I also prefer to have study with work also to meet the expenses.Please suggest me
NNS Chandra: The question is, Dear Narendra, what is betterment?
I understand how you think as a parent. I can see your love and commitment to your son. But you need to think what is for the good and long term happiness for our kids.
You must consider sending abroad if you can manage without borrowing. The sum you mentioned may not be enough for a good course abroad.
---
Kirtikumar Modi: My son is captain in merchant navy having done merchant navy license from Fleetwood UK.
He wants to switch his career. What are the career options for him. He is BCom and what further qualifications/courses available to him?
NNS Chandra: Dear Modi, I can suggest two ways to look at the switch. 1) Further explore the experience he had. This depends on how many years he spend in the Merchant Navy.
There are several related programs available to enable the switch. 2) Go back to basic degree and start exploring from thereIf you can pass on more data (a resume) I can be more specific.
---
guru prasath rakkesh: hai, I discontinued my engineering but i completed BBA fast track in distance education in Shobhit university . am i able to study MBA in abroad?
NNS Chandra: You should be, Guru. Getting into good school is definitely a challenge.
---
MV Reddy: Respected Sir. I attended the seminar you hosted in our school on preparing for university.
My kids had participated in some programmes including yours. Ideally at what standard, kids from India must be introduced to the idea of university?
NNS Chandra: Thanks Mr Reddy. Appreciate your interest. Great question.
Among academics that is a debatable question, still. Please read the book on Opel.
In my opinion in the middle school concepts of university and life long learning must be introduced. I take my younger students to university visits. I have seen passion and interest triggered in them during the visit.
---
Nishant: I am CBSE student from Delhi. Your student referred me to this site.
It is great you are doing this to support students like me. In your opinion what should I be doing after my school?
Should I continue in India or study abroad. Why should I spend money and study abroad? How much effort is there?
NNS Chandra: Great question and I need time to think about this one. I will come back to your question, NIshanth. I promise.
---
Singal u: My daughter is preparing for IIT entrance. Her school is offering her an exchange program in Germany for two week in June. I am confused. Please tell me sir what should I decide.
NNS Chandra: Dear Singal, Congrats for your daughter. Which city she would be going? What kind of programme?
The idea of exchange program is good. Sending your daughter (if I were you) should depend on cost and benefit. If I can have more data I can suggest more ideas.
---
Gourav Chandra: hello NNS sir, I am a student. Recently I completly completed BBA, and now I am going to learn MBA but there is some confusion which college is best for MBA.
I have also money problem so I try to get scholarship and join. but Big university having big cost which i can't afford.
Can I get a loan? I am the only earning person in my family. so suggest me
NNS Chandra: Hi Gourav, are you looking for your management studies in India or abroad?
What is your score in BBA? Scholarships are available for MBA but very limited for international students if you are looking at study abroad.
I understand and can relate to your situation. Think twice before securing a study loan. Also if your family is depending on your salary now do be more careful.
Even if you delay your passion to study MBA for a while nothing will happen. Bring things in your life to an order. That will give you a new energy and focus.
---
PS Kerala: Sir, I want your help. One of my friends' daughter and son in law are IN Toronto. The boy works for IBM Canada. The girl is BTech and she wants to get a job or to pursue some PG Course.
What is your opinion? Is it easy to get a job ? Is it costly to do PG Degree? What is your suggestion?
---
NNS Chandra: Dear PS - Jobs are available for trained and good technical/PM minds in Toronto.
Securing a good position depends on many factors as anywhere in the world.
It is mostly a complex function of your training, presentation, speed in responding to opportunity and some people add luck etc.
Cost of a grad program is not that expensive. Cost of tuition depends on visa status and vary from school to school.
---
kk Raja: I am postgraduate in commerce and MPhil. I have industrial as well as teaching experience in the area of Finance and or Accounts.
Presently I am working in a private industry and have a hectic schedule of work and more volume of activities and have six working days. Pls read the next post for the full question.
NNS Chandra: You seem like a very busy man, Raja. Excellent, keep it up.
---
kk Raja: I am interested in doing phd in finance or accounts. Of late, I appeared for GRE and scored 154 in Quant and 140 in verbal.
Most of the universities in USA are demanding very high score in the area of Quantitative ie in the range of 80 percentile or more. Pls Read the next post for the full Question
NNS Chandra: Yes these score are not the ones an admission officer would like to see in a doctoral candidate records. True.
Most successful candidates who get selection is based on recommendation by a supervisor.
If your research topic and SOP is interesting to catch attention of the Professor or any academic head, you might get another close look.
---
kk Raja: Any how I have good grades in my graduation,post graduation and MPhil course.
My other aspects of application can supersede the gre score. Due to my busy schedule of my present activities it is not possible for me to improve the GRE score. Pls advise me
NNS Chandra: Yes, Raja. Your previous academic achievements would help, but if you have any published works or conference papers that might be even more helpful in shadowing your GRE score, to certain extent. Still your low GRE score is a challenge.
---
Lead image used for representational purposes only.

Have questions for NNS Chandra Post them here!